We're swapping bath bombs here at Bramble Berry and we're in bath fizzy heaven! (Check out the line up, here). If you don't know what the bath bomb swap is check out the details here. We're so excited there's been so much interest in swapping fizzies. We have 28 swappers using 28 different fragrance oils from Bramble Berry that will ship out the door this Friday. Woohoo! If you're one of our swappers, remember to check out  at Bramble Berry to pay for your shipping (click here to pay).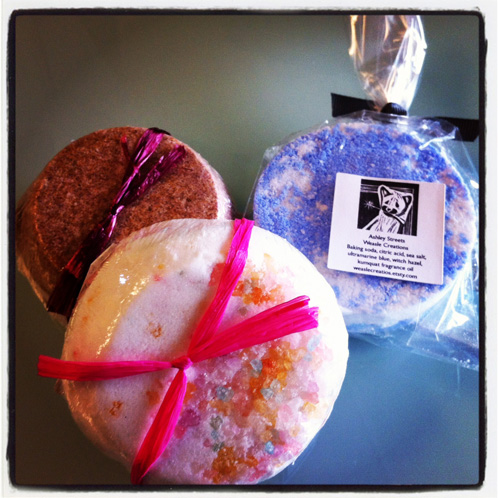 Here are some of the super cute bath bombs that Team Bramble Berry gets to sniff, package up and send out!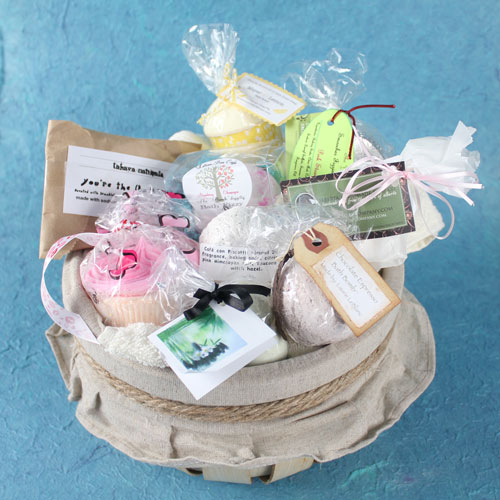 One of our youngest bath bomb swappers is an 8 year old named Ashton who says, "I enjoy making bath bombs but truth be told I really like using them. A LOT!! So I can't wait to try out some new bath bombs and see what others are using as well as how they are making them. Thank you so much for giving me the opportunity to join you in this Bath Bomb Swap." Thank YOU, Ashton, for participating in the swap. Bath bombs are for all ages!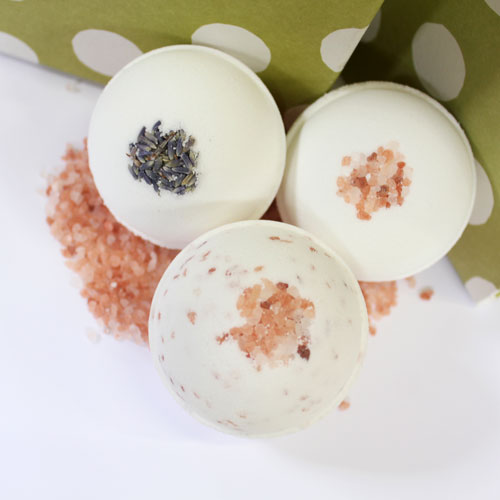 Here are the bath bombs that Bramble Berry submitted, scented with Pikake Flower and Lavender Green Tea!
Don't you wish you could see all of the bath bombs that we're sending out? Ask and you shall receive. We've figured out a way to make that happen with our new Google + page (learn more about Google + here). Bramble Berry is going to host our very first "hangout", which is a video chat session that can host up to 10 separate webcams. The first 10 people to email swap(at)brambleberry(dot)com will get to video chat with me and check out all of the super cute bath bombs! The hangout will be at 1 pm THIS Thursday, March  29th! Send us an email and let's "Hangout"!