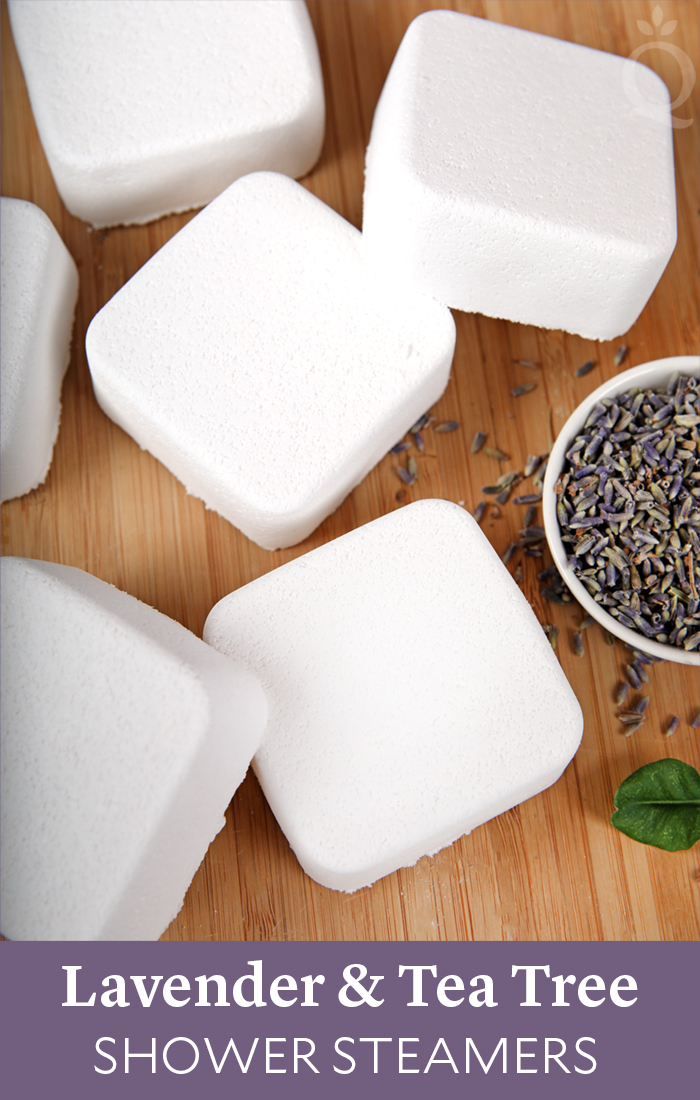 If you prefer a shower to a bath, shower steamers are a great option. They're made with baking soda and citric acid, just like bath bombs. But rather than placing them into a tub, the steamer is placed on the floor of the shower. The water activates the fizzing reaction and releases the essential oils into the air.
The scent creates a spa-like shower. This recipe has tea tree essential oil and Lavender 40/42 Essential Oil to create a relaxing and uplifting scent. The recipe does contain quite a bit of essential oil. Because they don't come in contact with the skin, you don't need to worry about using too much. These can't be used like a bath bomb – the amount of essential oil could irritate the skin.
If you prefer another scent, feel free to swap it out. Citrus oils like 10x Orange or Red Brazilian Mandarin are great for a morning shower. Fragrance oils can also be used – Relaxing Fragrance Oil is perfect right before bed.