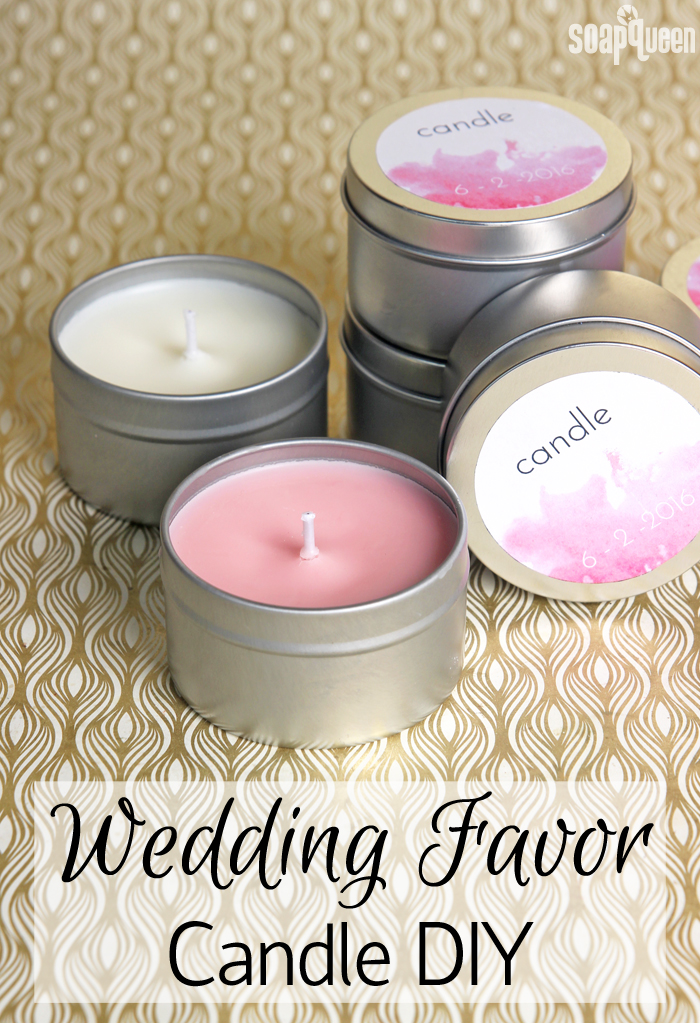 Making your own wedding favors can seem a little daunting, especially if you're having a large wedding. My biggest piece of advice is to give yourself plenty of time. Crafting at the last second can be stressful. I also recommend choosing a project that suits your skill level. Wedding favors may not be the best time to try an advanced project if you're a beginner. =)
Candles are a great favor option. They are relatively quick and easy to make, and who doesn't love a candle? For this tutorial, I made five candles featuring two different color and scent combinations. One candle is scented with Sweet Pea Fragrance Oil and colored a light pink for a feminine option. The other is uncolored and scented with Tobacco and Bay Leaf Fragrance Oil.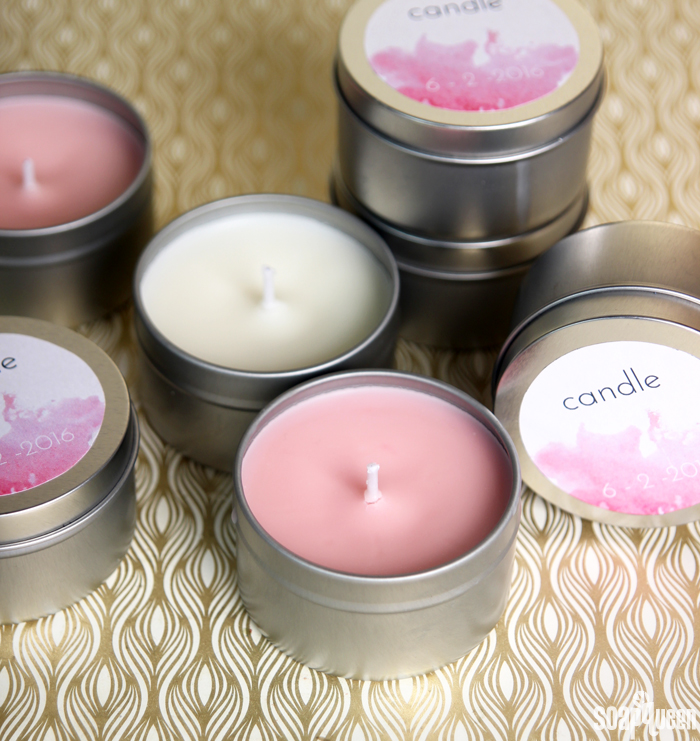 The recipe and tutorial below makes ten candles total. If you need to make a lot more, you may consider melting your wax in a large sauce pot over medium-low heat. This way, you can use a larger container than what may fit in your microwave. Then, use a ladle or smaller container to pour the hot wax into each candle container to cool and harden. I recommend pouring the wax on a counter space where the candles can cool and harden without moving them. Once the hot wax is in the container, moving the candles can be tricky!