The are holidays said and done and the new year is underway, so now is the time treat yourself to new soapy products.  There are dozens of new products (including a crazy triangle spatula and new silicone molds) since the last What's New post. In the upcoming year, you can expect more new items based on your suggestions.
Fragrance Oils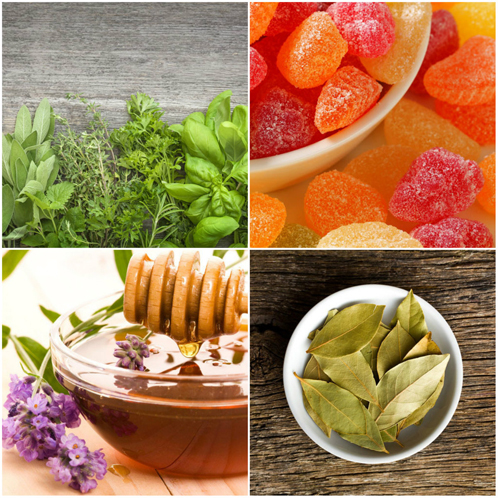 Sunny Herb Garden Fragrance Oil, Sugared Fruit Surplus Fragrance Oil, Wildflower Honey Fragrance Oil, Tobacco & Bay Leaf Fragrance Oil
Four new fragrances were added to an ever expanding fragrance collection. Sunny Herb Garden and Tobacco & Bay Leaf are both earthy, masculine scents. Wildflower Honey is subtly sweet, while Sugared Fruit smells just like its name implies — delightfully sweet candied fruit!