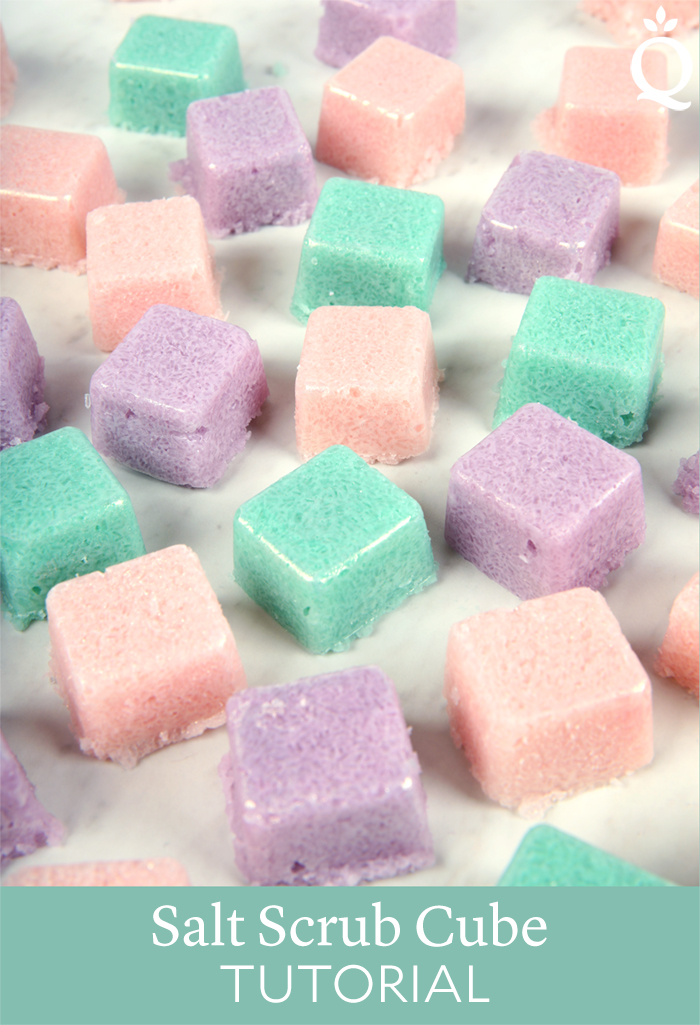 Winter is known for wreaking havoc on the skin. These Salt Scrub Cubes are made with Epsom salt to scrub away dry skin and cocoa butter and avocado butter to leave it moisturized and comfortable.
The color and fragrance of these cubes are inspired by gemstones. The batch was split into three containers and scented with Amethyst Fragrance Oil, Moonstone Fragrance Oil, and Jade Fragrance Oil. A dash of coordinating mica was added to each container to complete the gemstone appearance. If you want to make one large batch you can – just add 6 mL of one fragrance oil and one mica to the entire batch.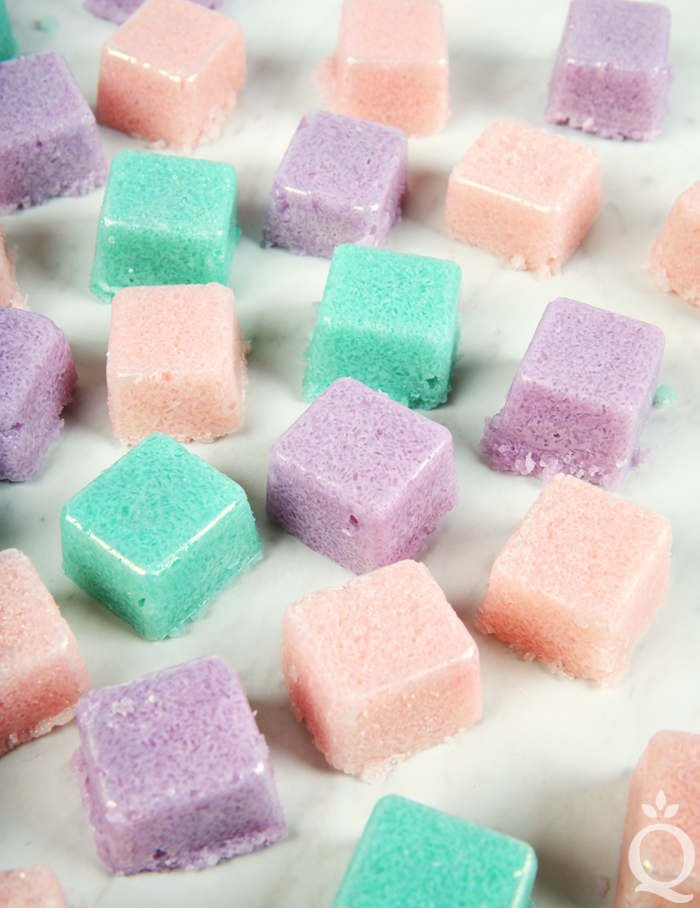 These scrub cubes took plenty of testing to get a solid cube that was also soft enough to spread on the skin. Because they are on the softer side, they need to be stored in a dry and cool place. Once the mixture is poured into the Small Cubes Mold & Package, we recommend popping them in the fridge for several hours to get very cold and firm. We found the cubes stuck to the mold when they weren't extremely cold.
To use, apply the cubes to wet skin and massage in. Rinse off and pat dry – no need to wash after. You could also break these cubes under the faucet as you fill up the tub. They are essentially buttery bath salts.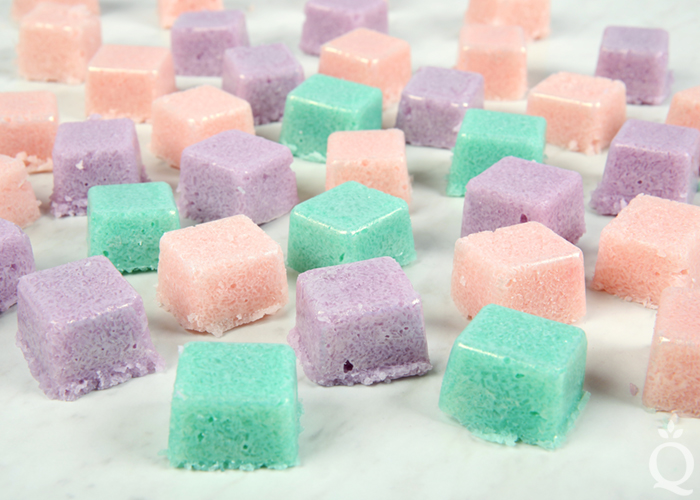 The polysorbate 80 in this recipe helps prevent an oily residue on the skin, but the butters do leave behind a moisturizing feeling. If you prefer a scrub that washes away completely clean, you may prefer the DIY Sugar Scrub Cube recipe. It contains melt and pour soap to cleanse the skin.