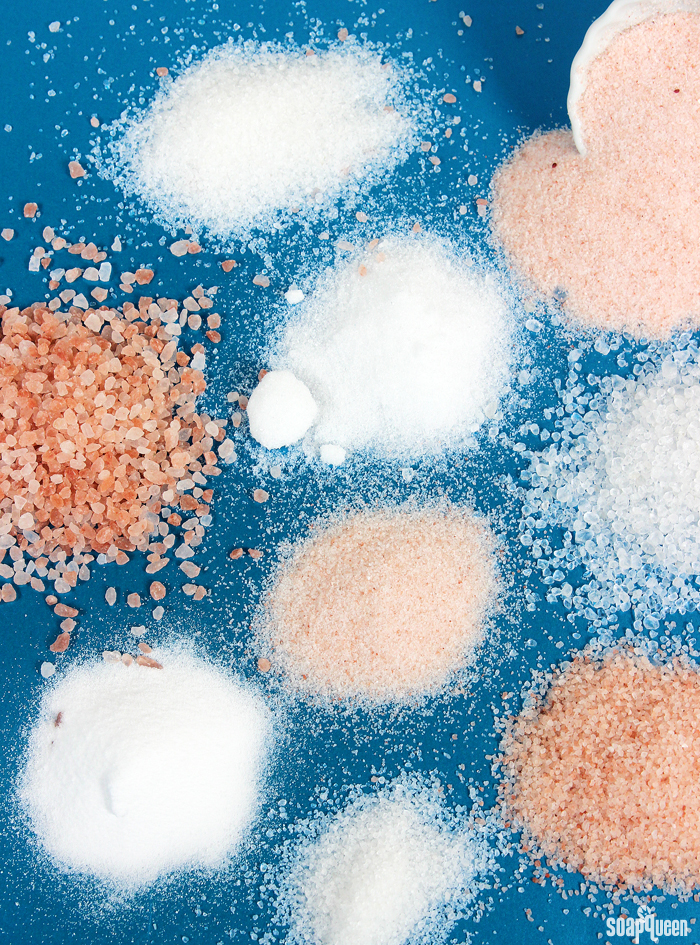 Salts are a versatile ingredient for bath and body products. They can be used to remove dead skin in soap and scrubs, or in the bath tub for a soothing soak. There are a wide variety of salts, including dendritic salt, dead sea salt, pink sea salt and epsom salt. Each salt has slightly different properties. Wondering which salt is right for your project? Read on to learn more about salts and how to use them.
One of the most common types of salt is Epsom salt. Interestingly, Epsom salt is not actually a salt as all! Epsom salt is made of hydrated magnesium sulfate. Magnesium and sulfate are known for their hydrating properties, making Epsom salt a popular choice for bath salts. Epsom salt soaks are commonly used to sooth sore muscles and soothe irritated skin. Epsom salt crystals come in various sizes. Bramble Berry's Epsom salt is extra fine textured, making it a good options for body scrubs and soaks.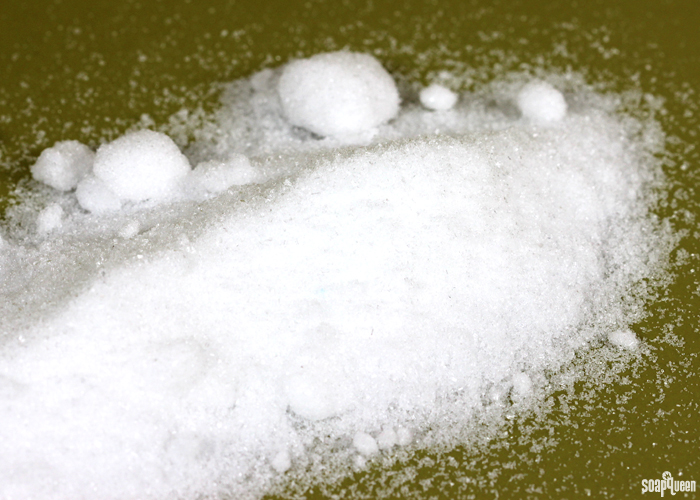 If you're looking for a way to use Epsom salt in the tub, the Winter Salt Soak combines Epsom with baking soda and citric acid to create a fizzy effect. It also features a blend of essential oils that is great for sore muscles. If you're looking for a refreshing soak option, the Minty Layered Bath Salts leave skin feeling peppermint-y and fresh. Epsom salt is also used in the Margarita Epsom Salt Scrub to create a hydrating and tropical body scrub. If you prefer a dry scrub, the Sea Clay Dry Salt Scrub combines Epsom salt, sea clay and baking soda for an oil absorbing effect.