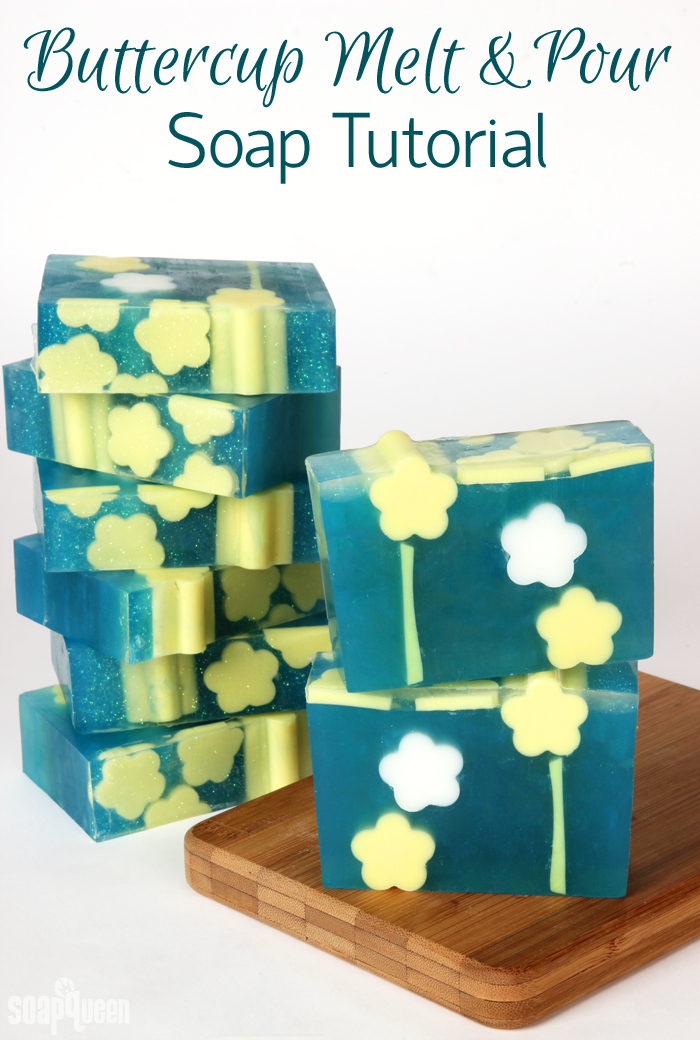 Yesterday was the first official day of summer. Thanks to the sun, my garden and flowers have been growing like crazy. The fresh blooms inspired me to create this Buttercup Melt & Pour Soap. The Mini Daisy Silicone Column Molds create flowers within the bars, and a thin strip of green soap creates a stem. The top is decorated with more yellow flowers and a touch of glitter.
This project is scented with a combination of Sunflower Fragrance Oil and Flower Child Fragrance Oil. The scent combination is a sophisticated floral blend, with notes of jasmine, bergamot and musk. Both fragrances discolor slightly to an ivory/tan. Over time, I found the blue color changed to a slightly more teal hue.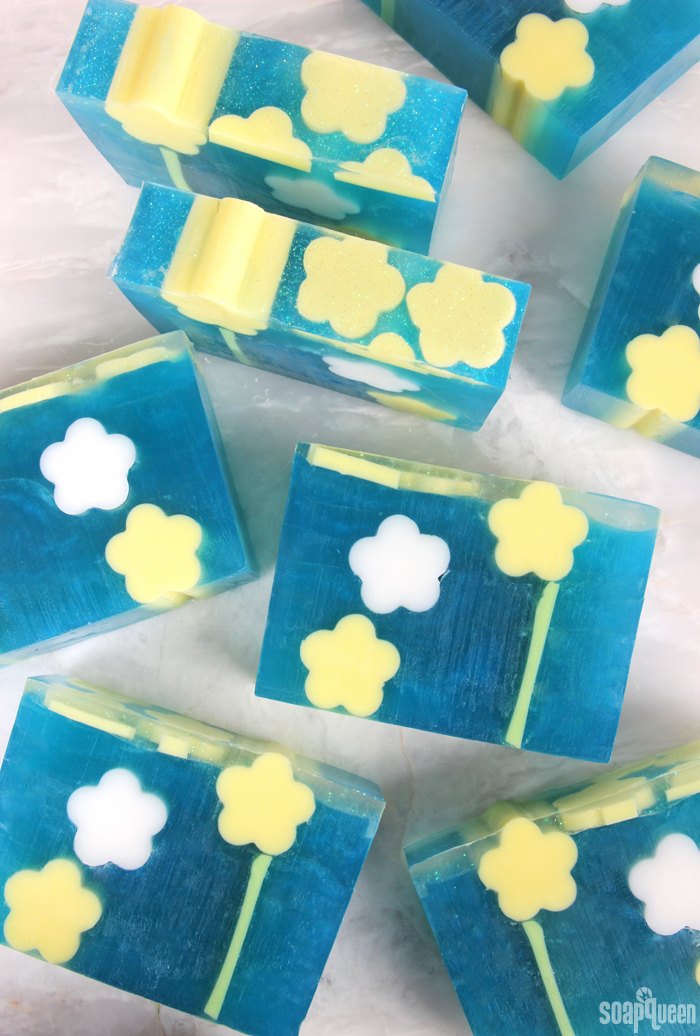 This is an advanced melt and pour project. It involves several layers that require an understanding of melt and pour temperatures. A spray bottle of 99% isopropyl alcohol is crucial for this project. Click here to get more tips for layering melt and pour soap. If you haven't made melt and pour soap before, I would recommend getting a few simpler projects under your belt first.