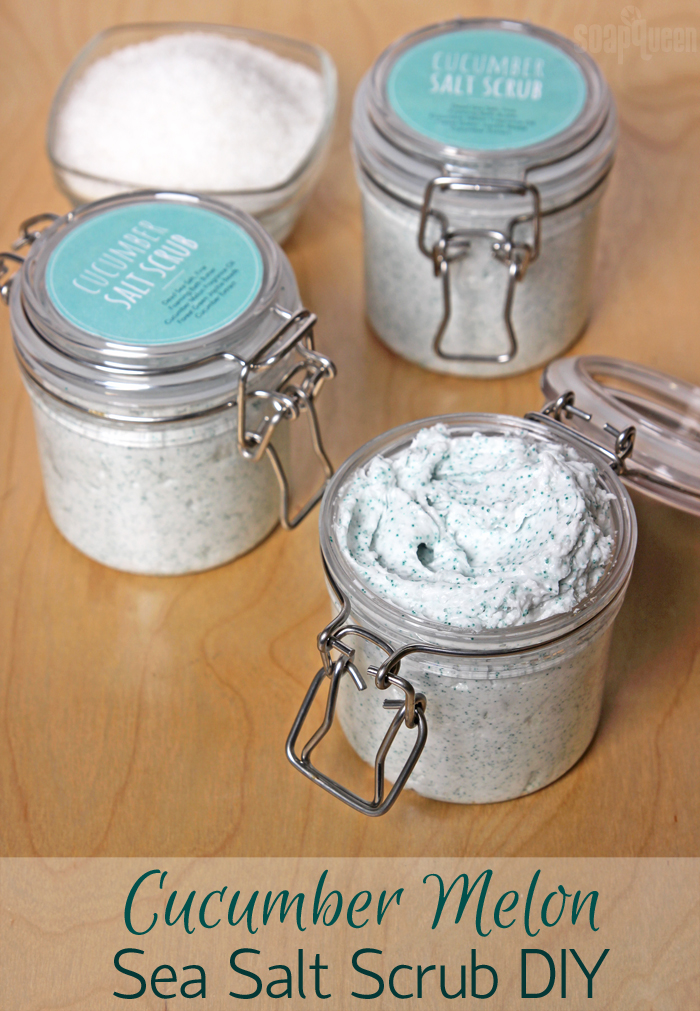 Cucumber is such a soothing and refreshing fragrance. It's the perfect scent to relax and rejuvenate. Earlier this week, I mixed it with lavender to create Cucumber & Lavender Bath Bombs. Now that our skin has been treated to a hot bath, the next step in the home spa experience is to scrub away dead skin. This Cucumber Sea Salt Scrub does the trick.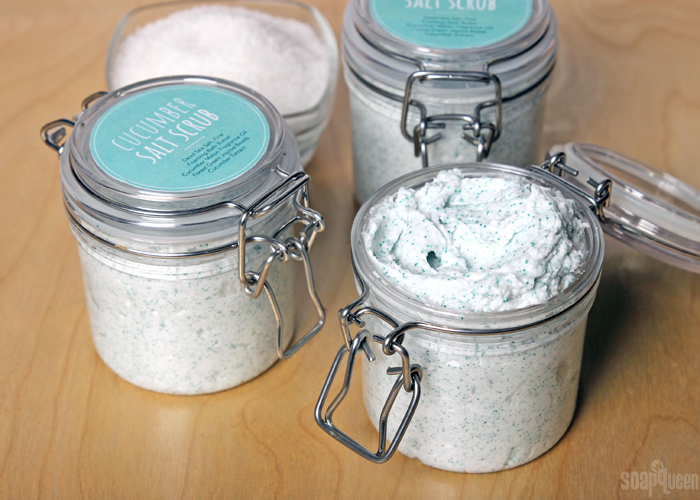 The base of this scrub is Foaming Bath Butter. It's a premade base that when whipped with a hand or stand mixer, transforms into a light and fluffy consistency. It is made of gentle surfactants that mildly cleanse the skin. To the base, a combination of Fine Grained Dead Sea Salt and Forest Green Jojoba Beads are added. The jojoba beads add a light green color and gentle exfoliation. Learn more about jojoba beads here, and how they differ from microbeads.
Fine grained Dead Sea salt is great for the body, but can be a little scratchy on gentle facial skin. The amount of salt in this recipe provides gentle exfoliation. If you prefer something "scrubbier," feel free to add more salt to suit your preference. We also created free printable labels for this scrub! Simply add download the label and print the labels on waterproof label paper.