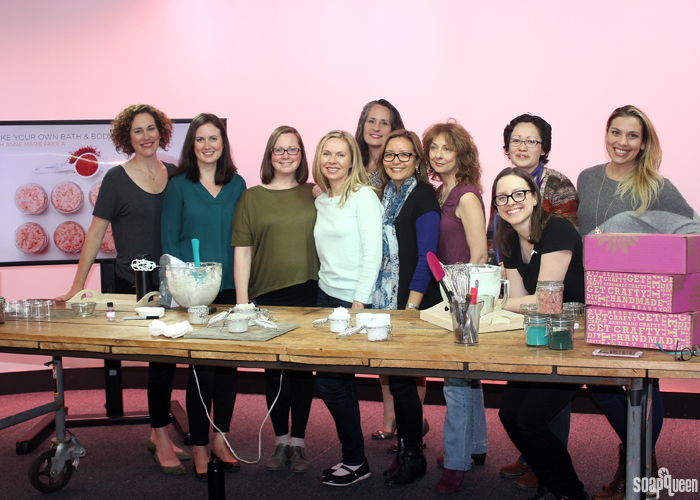 A few of the amazing Creative Live team members, the live studio audience and Courtney of Handmade Beauty Box. Such an amazing group!
On Thursday, I taught a class on Creative Live. It was such an amazing experience; I'm still on cloud nine! If you're unfamiliar with Creative Live, it's a website with high-quality workshops on a wide variety of topics including design, music, crafts and photography. My class focused on bath and beauty projects, including cold process soap, scrubs lotion and more. Click here to purchase the class and see all 25 lessons. I demonstrated lots of projects. You can find all the kits for the recipes here.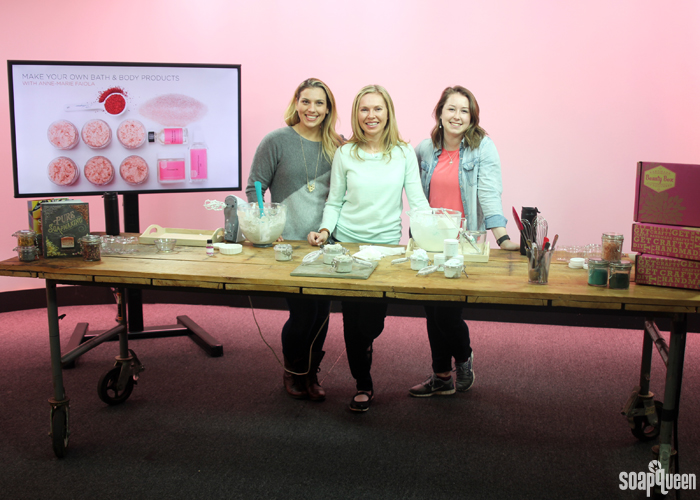 My A-Team: Courtney (far left), myself and Haley. These girls really rocked the entire setup!