I recently took a trip to NYC to promote my new book, Live Your Best Day Ever, and to talk about why creativity is essential. Naturally, that meant making lots of bath bombs and soap on camera.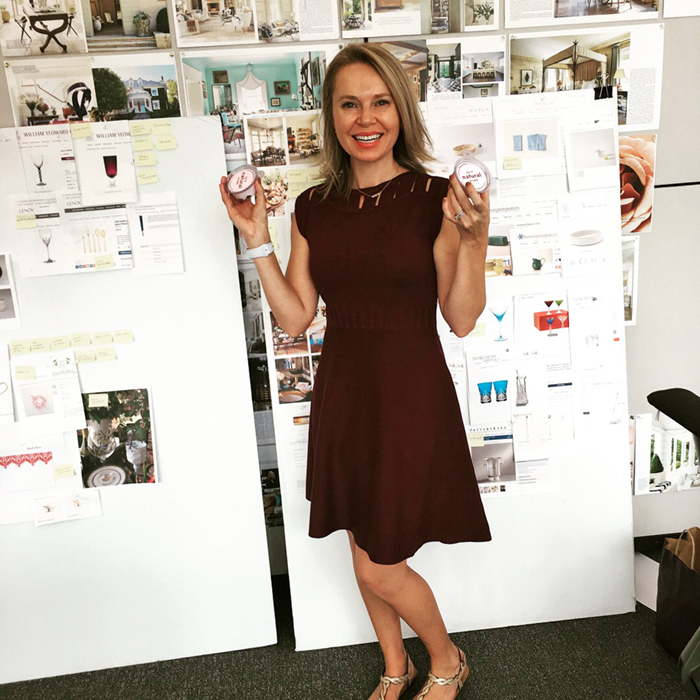 I most recently visited NYC last fall for the NYC Gift Show. Going there in the middle of summer is everything you've ever heard it could be (warm and uncomfortably humid). Getting to NYC is a bit of a trek,  so the team and I made maximum use of every moment. Media prep started at 6:30 a.m. and didn't let up.
The first segment of the trip was for TV (CBS NYC). We made bath bombs and nail polish, and talked about the entrepreneurial journey that led me to found Bramble Berry. This segment was ridiculously fun. It helps to have a delightful host to talk to. =)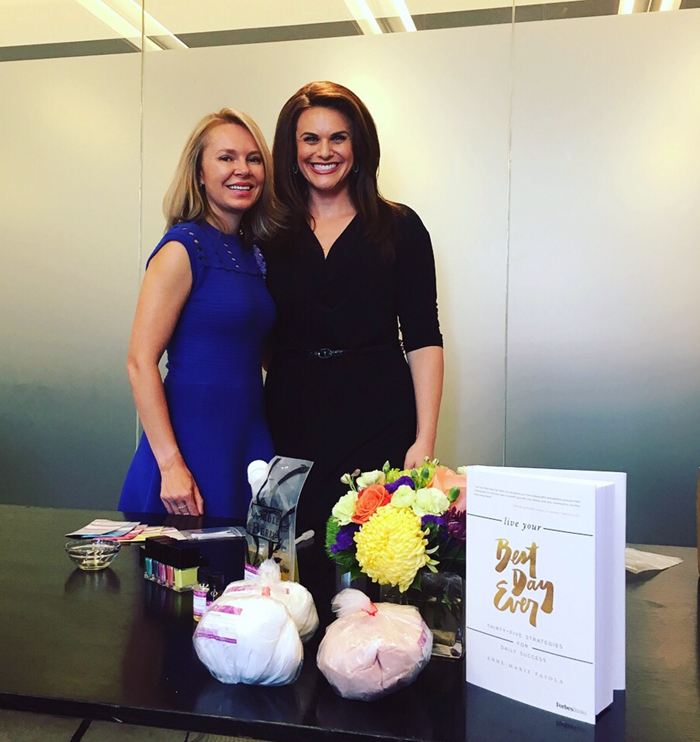 Another highlight of the trip was a visit to the Buzzfeed offices, where I demonstrated making Glitter Bath Bombs, Mermaid Soap, and Doughnut Soap. Their offices are really (really!) cool. It was great to see their digital media set-up, and to see how fluid they are with their production. I was impressed by how they put everything together to make their adorable short videos. It got me thinking about doing more on-the-fly videos, and how we might replicate their set-up.
People Magazine was another highlight. Their offices are beautiful and are in a vibrant part of town near the World Trade Center. They had a lot of security in their building. I ran into Dave Asprey (the Bulletproof Executive) while I was there and, of course, gave him a copy of my book.
I did a Facebook Live video for People Style, and it was intriguing to see their set-up for how they film and light the stories. Like at Buzzfeed, I came away with inspiring ideas for doing video for Bramble Berry with more ease.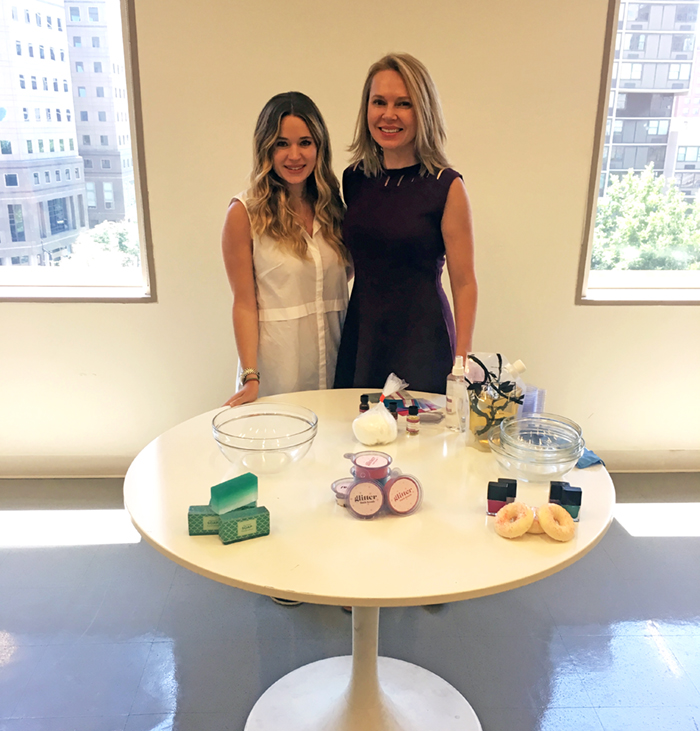 Another highlight of the trip was interviewing with ABC Radio and meeting David Muir, the anchor of ABC News. For the record, he is even more handsome in person. The radio interview was the appearance I was most nervous about because it was solely about the Best Day Ever book and it was just me, the host, and the mic. There were no bath bombs or soap to make. That interview won't air for three weeks, so I'll be waiting anxiously.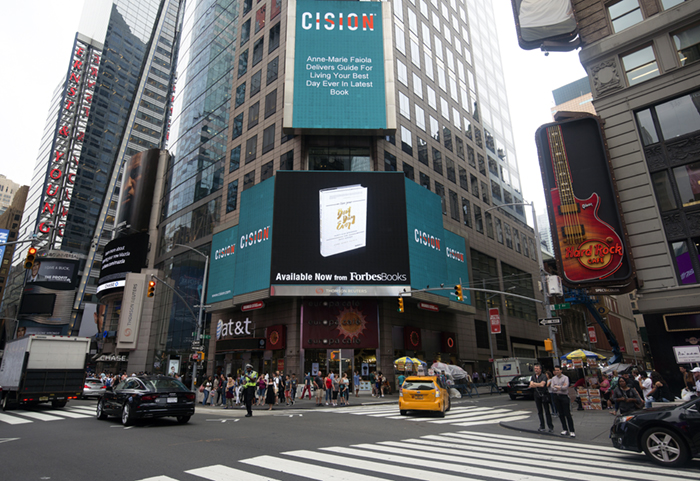 If you ever have back-to-back media interviews scheduled, I have a few tips based on this experience that may make it easier for you.
Each outlet has a unique point of view. Make sure to speak to their audience. For example, when I met with House Beautiful magazine, we talked about the difference between what you might display and want to see in a bathroom for children versus the master suite. In contrast, NY Parents Magazine wanted to know what natural options Bramble Berry has for its readers.
Stamina is your main ally. It is difficult to explain how exhausting and exhilarating back-to-back media interviews are. Emoting (being "on!"), staying on-message (not rambling is harder than you think), and speaking in sound bites can take its toll. Make sure you're well rested and don't party the night before.
Be flexible. When it becomes clear that a message isn't resonating, confirm and pivot: "So, it doesn't sound like this is a good fit for your readers. What if we did something like this? How about this angle?" Ultimately, you want to be of service to the news media you're talking to. If you're not finding a way to connect to their audience, you're not helping them and you're not helping yourself or your message.
Be prepared for anything. I had at least an idea about what I would be talking about at each media outpost (see point 1), but I wanted to be ready to pivot (see point 3). So, I brought triple quantities of everything I thought I would need in samples, kits, and demos. I am glad I did because I ended up using everything except a single Beard Oil Kit. Whenever something was going great, I was able to just naturally flow to the next kit. For example, on CBS, the host was so into the crafting and making that she asked, "What do you have next?" I was able to pull out our Nail Polish kit and make nail polish with her on the fly. She even painted her nails right there on set!
Overall it was an amazing trip! If you want to keep up with my media appearances, latest projects, and everyday life, follow me on social media. You can find me on Instagram and Twitter.