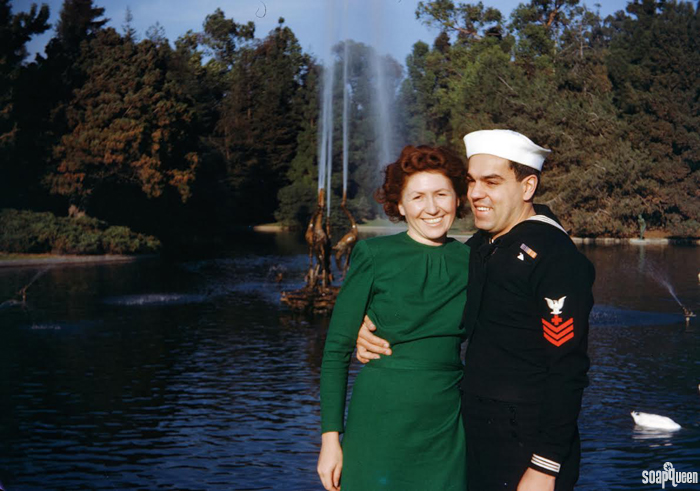 My grandma and grandpa. Grandpa Louis served in World War II in the South Pacific. 
A very Happy Veterans Day to all those who have so bravely serve and served our country, and the families that also sacrifice while loved ones are deployed. Personally, I want to give a special thanks to the veterans in my family – my dad and grandpa. Pictured above are my grandpa and grandma. My grandpa Louis fought in World War II, where he served as an RN in a field hospital in the South Pacific. While on duty, he wrote my grandma every week. Below, my grandpa, grandma, brother and I share a smile together.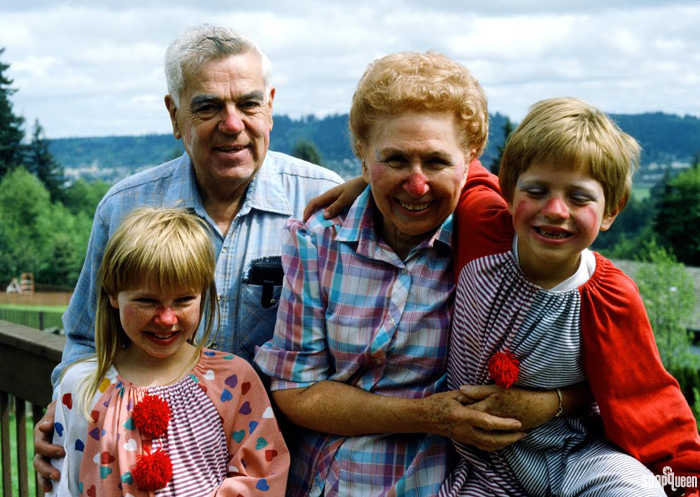 My father Richard was a Captain in the Air Force. He did not see action during his time in the service. Below, Jamisen and Lily snuggle up with my father to read a book. I'm so thankful to both my grandpa Louis and my dad for their service. Their hard work, dedication and bravery has been incredibly inspiring to me throughout my life. In the bottom photo, my dad, mother and I pose with my father in uniform.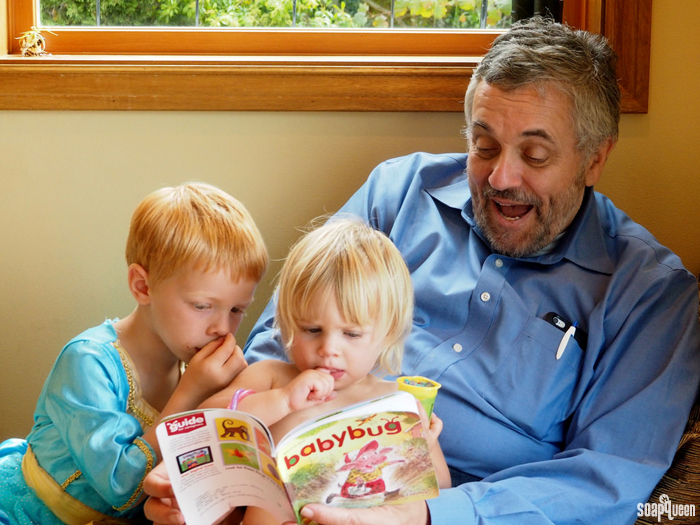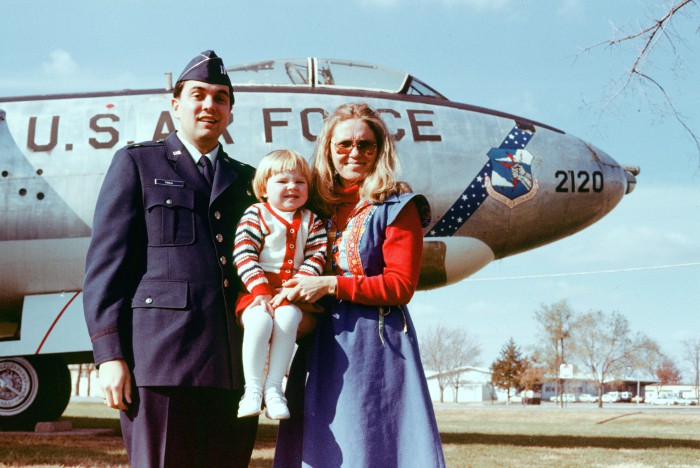 My father, mother and I posing with my father in uniform. 
Happy Veterans Day! Thanks again to all the veterans throughout the country who have served.