This week, we had a little pint-sized elf visit the Bramble Berry warehouse to help spread Christmas cheer. It turns out that he accepted a little Christmas cheer first. Thank you Norman (our operations ninja) for the fantastic fishing game. Jamisen caught onto it quickly and I can see that we'll have hours of fun ahead, 'fishing'.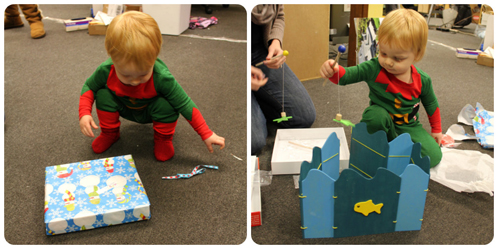 Jamisen's favorite part of visiting the office is always a toss-up between the giant 'Vanna White' wheel (seriously, we have a giant Wheel of Fortune wheel at work) and playing with my keyboard and my computer. He adores anything electronic or computer. Remotes, cell phones, computers … he's all about it.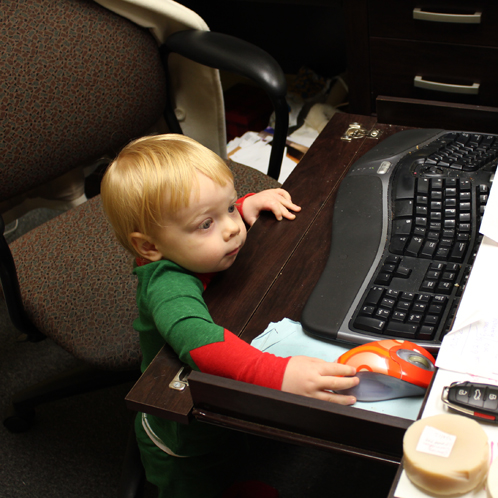 Jamisen the Elf was not just at Bramble Berry to practice his typing skills; he was also there to help deliver some presents I picked up for a few of the team. While everyone at Bramble Berry gets cards stuffed with a little sumpin sumpin (wink wink), sometimes I just run across a gift that screams out a name and then says 'Buy me, buy me!' When that happens, I channel the extra spirit of Christmas and buy 'n' wrap. All I needed was the perfect delivery method: enter Jamisen the Elf.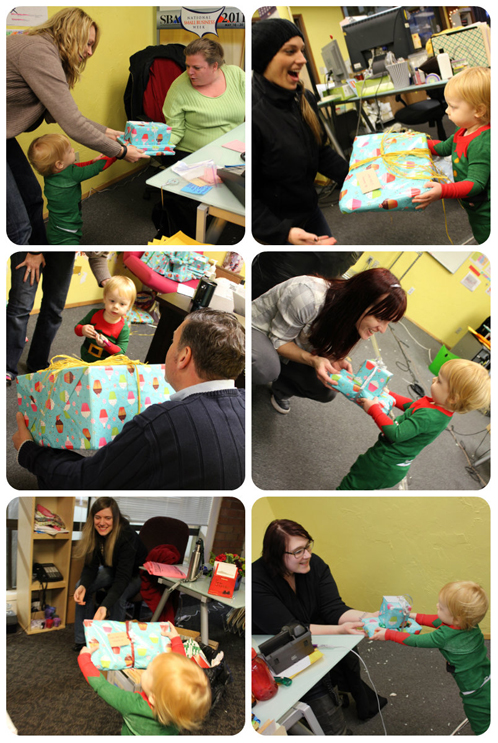 He got into the spirit pretty fast, and loved delivering the gifts. I think the big smiles and clapping helped. He is quite the little ham; he'll do most anything for praise. =) Here's to another super duper fun Holiday season at Bramble Berry. They're all better with a little Elf.