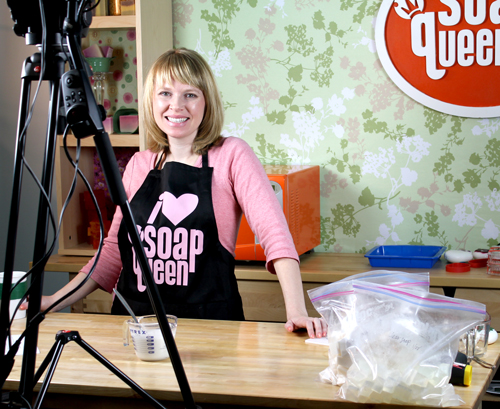 We shot a couple of more episodes of
Soap Queen TV
this weekend. We're trying to store a few up so I can take some time off when the baby makes his appearance.  That black apron + table does a pretty job of hiding my bump. But, believe me, it's there.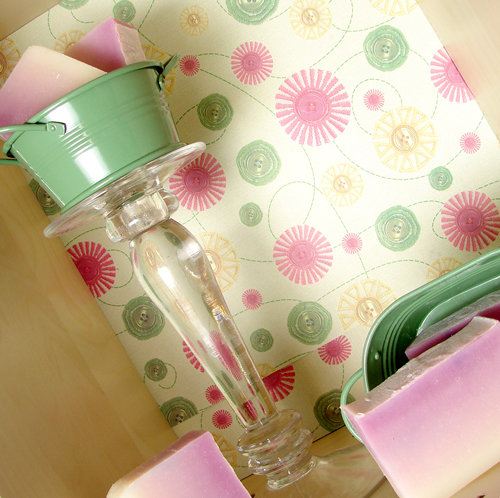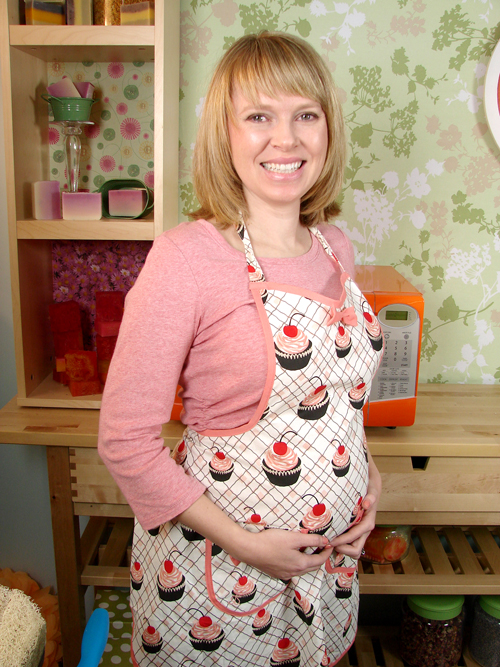 I really wanted to wear this adorable cupcake apron but Amber (I like to call her the 'SQTV producer' though during the regular week she's our Marketing Guru) said it would be too busy and detract from the soap projects.
We did two really fun melt and pour projects. Here's the sneak peak of both of them:
Bringing Soap Ropes back in a big way!
Loofah Fun!