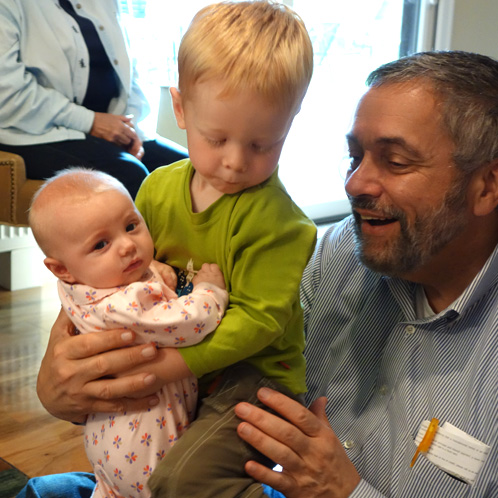 "Family is not an important thing. It's everything." — Michael J. Fox
I'm so excited; Grandma and Grandpa Faiola will be here this weekend (!). This means lots of delicious food (I'm cooking Halibut for dinner with a beautiful arugula salsa verde) and laughter (so, so much laughter).
Grandma arrived early this week so we played a little bit of hooky this morning and went hiking with Jamisen to our favorite place in Whatcom County, Clayton Beach. Jamisen was delighted to rock climb ("I climbed a mountain!"), play with sea anemones and better yet? We saw a train!
Soap wise, it has been a crazy busy week. If you haven't seen Instagram, you definitely need to check out our Vine and Instagrams.  It's difficult to say what my favorite one is but it's probably the Fall Leaves soap we did yesterday. And, we also gave a sneak peek of our Rainbow Clouds soap. It got 105 likes in Instagram, the most ever for any photo we've ever posted. I'm off to go to a Scent Panel (smelling all the fragrances for Spring 2014 – so soon!) right now but won't forget about the Facebook Photo of the Week. Expect that post before midnight tonight =) Happy Friday, everyone!