The kids and I love pomegranates (love, love, love them!). I especially love that unpeeling one will take us at least 30 minutes and is tons of interaction. It's totally worth the mess and clean-up. Recently, I've gotten three pomegranates, in a row, over a couple weeks that were moldy when we cut into them. The little red fruit seeds were all brown and not edible.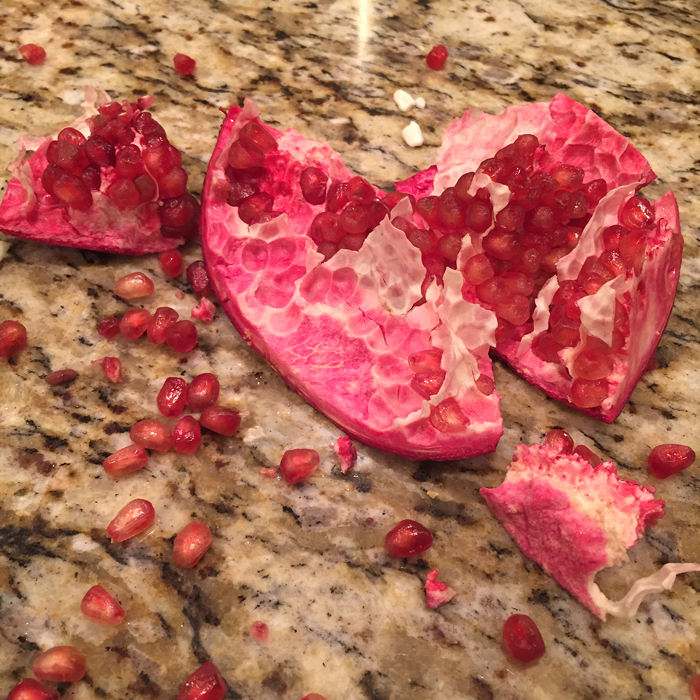 It made me think about people and how we live our lives. Is your life all shiny and pretty on the outside but lacking on the inside? When is the last time you asked yourself if you were on the path you wanted to be on?
We have all had the experience of hearing that a couple we know has split up and been shocked that their picture perfect marriage wasn't what it seemed. Or found out that a friend that seemingly had it all together with the perfect house, car and lavish vacations, was living a life solely built on credit.
One of the core themes for my year is: Authentic.
That means living my life so that my inner core matches what I'm saying, what I'm doing and how I'm projecting my work, my life, my business and our family life. That means that I don't want my life to look just shiny on the outside. I want to wake up with joy and greet the day with vigor. I want my life to look and feel just like my Facebook and Instagram pages look. [side note: I've written about this concept before (here, here and here and here)]
To be clear, my life does look like all those photos and quotes I post on the random social media outlets; and, let's get totally honest here, does anyone really want to see the diaper-changing minutiae of life with two toddlers? Shiny, happy pictures are way more fun! #bestfootforward  But there are always moments in my life when I'm not  as proud, or excited, or vulnerable as I could be – even if it's just with friends. So, this is my year of getting more vulnerable and making more authentic connections. I'm moving towards character, strength and clarity by ensuring my outer life and my inner life are in full agreement.
I mentioned in my Goals Post for the year that I would be redoing The Desire Map. Like layers of an onion, there is always more to learn, more to delve into and more to understand. I didn't mention that I'd be going on a retreat with my Mastermind Group to do that. We flew 4 hours to a tiny fishing village south of the border and dedicated ourselves to 3.5 days of hiking, swimming, reading, meditation and desire mapping. I was thrilled with the outcome; I came home focused, with my year much more dialed in, and a clarity about how I want to feel – not just the external goals I need to/want to have.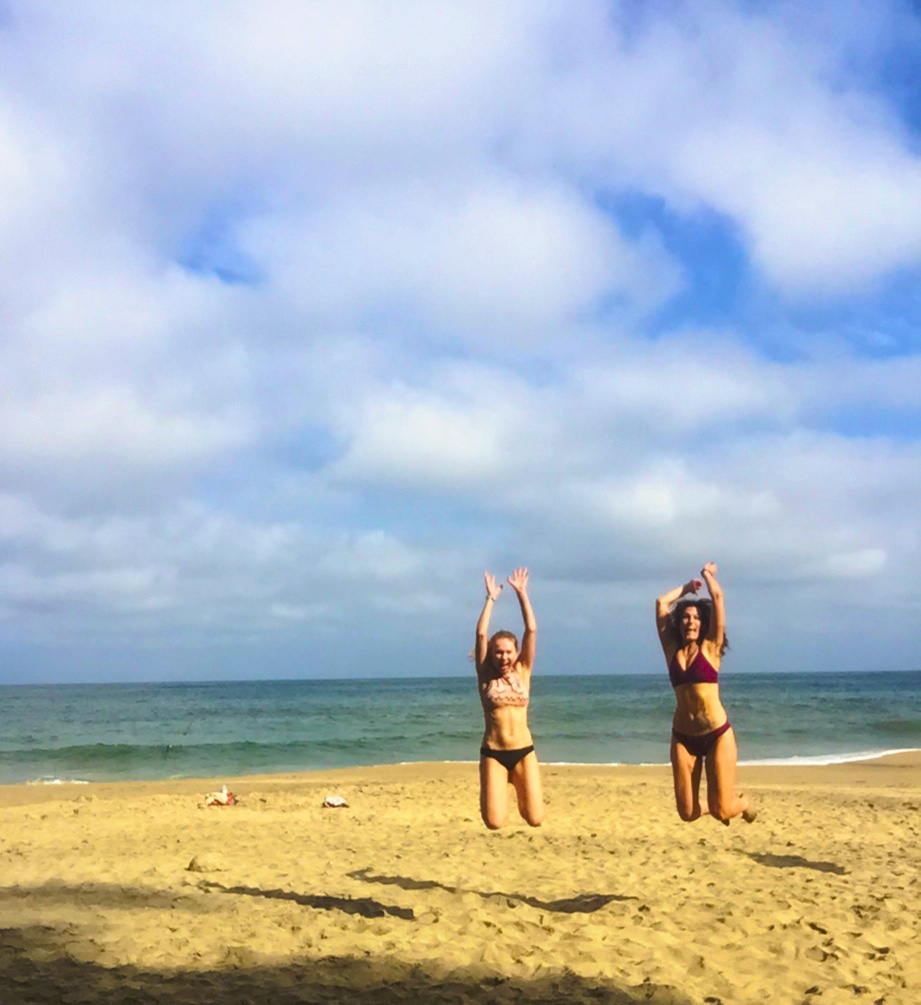 This is the year of authenticity – and no more moldy pomegranates!