I had a sweet, thoughtful blog comment this last week. In part, it said "I wonder at you and your energy. I'm ashamed of myself for nagging so much lately. How can you manage all those things [kids, household, business, sport and fun at weekend], all together, and apparently so perfectly?" The comment struck me because I want this blog to be a fun, inspirational place to hang out. I never want anyone to feel badly about themselves, to think that my life is magically 100% perfect or that things somehow come more easily to me than they do others. If you haven't read the (long) story of how Bramble Berry got started, it's here. There were floods, embezzlements, years in debt, a divorce, sleeping in the office, firings and plenty of times where I felt sorry for myself or alone. It wasn't easy. It wasn't glamorous. And it's still not. And obviously, glamorous was not the look I was going for in the photo below from Bramble Berry's early years.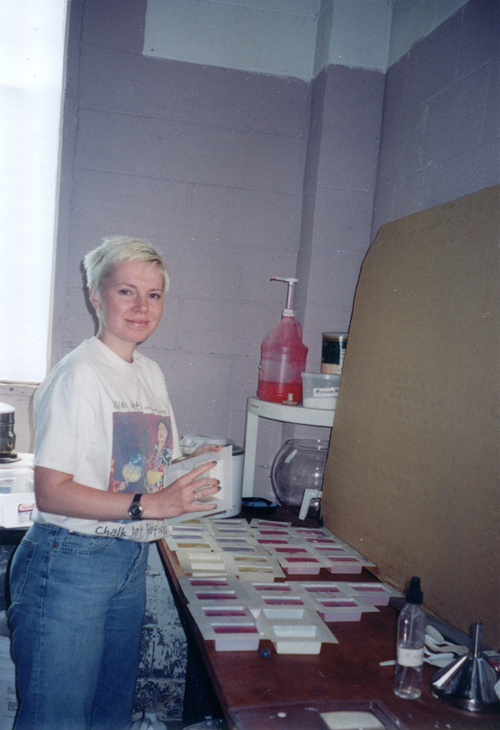 Bramble Berry's 4th warehouse. We moved. A lot. 
This blog is designed to be a scrapbook of sorts, a happy place, a snapshot into my life at a brief glimpse in time. Yes, I still have housework to do. My husband and I sometimes disagree. My baby boy often wants me to read the same book 432 times. But, I don't usually notice or think about it. I don't dwell on the negative (ever). I rarely remember bad things that happen to me (my team is constantly reminding me about some drama or another that I've completely put out of my head). I have deliberately selective amnesia when it comes to painful past events. I view my existence as a precarious little surfing adventure: always trying to skip over the waves and turbulence in life and come out dry on the other side.
Everyone struggles. Everyone fails. Everyone has disappointment. Picking yourself up, dusting yourself off and moving forward with excitement, enthusiasm and delight is an essential key to being successful in business and in life. I've written blog posts in the past on dealing with disappointment (here) and keys to designing a happy life (9 part series, here). We have a fun phrase at Bramble Berry that is slightly ludicrous but we repeat it at least a few times a week. Someone pops up with "I have a problem!" and almost everyone here has it ingrained that problems are not problems. They are opportunities. So someone else will pipe up, "It's an opportunity! How can we help!" (in a deliberately perky voice). My opinion is that you make your own life by how you feel about it. It's easier to grin through the grimaces, assume goodwill and emotionally surf over rough patches.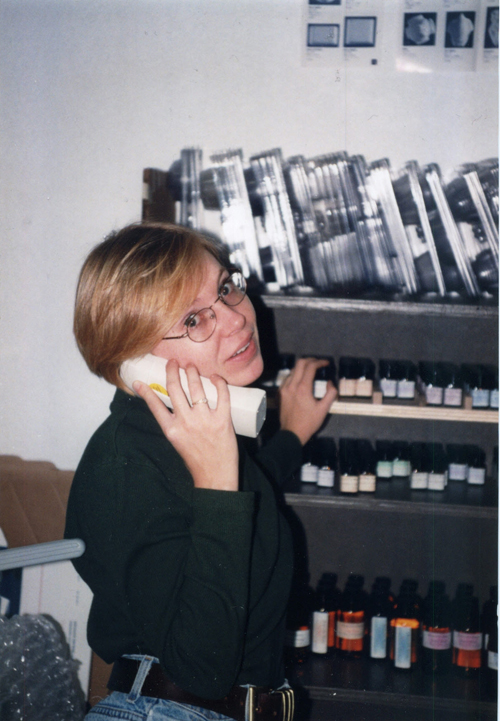 So, no, my life isn't perfect. My actions generally fall short of my own expectations for myself (and that's even with a team of people to help me at Bramble Berry!). But with the help of selective amnesia, surrounding myself with positive people and trying to design an attitude of gratitude and positivity, I still feel enthused about every day and thankful for the challenges that keep life interesting. And, I'm so thankful to have people to share little windows of my life with. I look at this blog like a long term friendship – I love getting to know all of you better and hope you feel the same.
There are many, many smarter people than I that have written about remaining joyful even when circumstances conspire to pull you down.  Some of my current favorite books about designing your best attitude to be resilient to all life has to throw at you are: Flow, Authentic Happiness and Firestarter Sessions.