Swoon!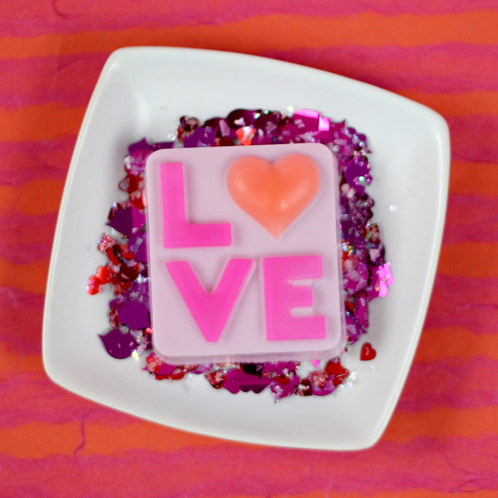 Check out Bramble Berry's new Love Mold, ready to make it's debut to the world tomorrow, Friday 1/27/2012! I know what you're thinking, "Where's the tutorial, Anne-Marie? It's tutorial THURSDAY!" Hang tight, Soap Queen Pals, we're going to show you how to make the fabulous soap above. You'll just have to wait until tomorrow. One. More. Day. =) How about a little baby love to keep you entertained?
I remember bubbles in childhood as fun and magical. Naturally, I wanted to introduce Jamisen to this fun and magical concept.
Whoops. Is that a look of terror on his face?
Hm. Still terrified. Wait, if I can remember bubbles, how old was I when I played with those bubbles?
But, proving he is my son, he did eventually warm up to the bubbles and even tried to use his slow baby reflexes to catch a few.
That's my boy! Check back tomorrow for the LOVE tutorial. I swear, it's coming!