Many small businesses start with two friends saying to one another, "Wow! This would be a great idea! Let's start a business!" and those two friends dive into their new venture. Cut to a couple years down the road and the hope is that those friends are still friends and in business, but we've all heard the stories when that is sadly not the case. My (always wise) Father once told me, "How you enter into any partnership is how you will exit that partnership." If you are thinking about going into business with a friend, here are some things to think about: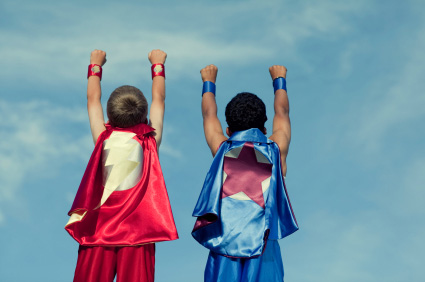 (1) Do you really need them? No…. really. I know you like them but what are they bringing to the table that is unique and special? Is it cash? Is it killer connections? Is it their social media savvy? Is it their business background? What is IT that they have that you don't? If you're just having them along for the ride (it's your idea, you have cash, you are willing to put in the work) or to have a friend to hang out with, re-examine your need for a partnership.
(2) How well do you know them? No…. really. How well do you know them? Have you worked together before? If you haven't, try something small – like volunteer for the PTA board together or volunteer for a non profit auction (run the auction from start to finish, together).  Have you seen them under stress? Are they healthy? Do they currently take a lot of sick days at their job? Do they act with integrity in EVERY area of their life? If they don't act with integrity in one area of their life, 9 times out of 10, they'll have integrity issues in your business dealings as well. Do you trust them? Do they inspire you with their ideas? You will be spending more time with this person than your spouse (!!!); you had better respect and admire them because unlike your spouse, there's no love to bind you – just shared goals, values, vision and the all-important paycheck.
(3) Who is working, on what, and when? Who's putting in what time on what projects? And if one partner is going to work less, are they putting in more money than the other one? Are they bringing a big fish client to the table? Resentments are super easy to build up if you're working unequal amounts of time. If you're manufacturing product, whose house will you use? And, will that person be compensated for that? If you're both using your own houses, what does quality control look like? Who pays for those mistakes? What if those mistakes happen more to one person than the other?
(4) How will you fund the business? And if one partner wants to leave, how will that buy out look? What if the company loses money? Who ponies up more cash for the business? When will you pay yourselves? What do you do with (hallelujah!) profits? Do you reinvest profits or pull them out of the company as additional salary?
(5) How will you establish decision making? Who has 51% and who has 49%? Equal 50% shares sound great but realistically, the buck has to stop someplace and if you're 50/50, you both need to make equal decisions. How are your communication rhythms? Will you see each other in person daily, weekly? Talk via phone twice a week? How does that look?
Wait a minute, you're thinking,  "This is my FRIEND! None of this stuff will be an issue! It'll just work out!" Yes … and if that happens, you will be one of the lucky few. But luck favors the prepared. It will not hurt your relationship, if it's as strong as you think it is, to go through the above list of questions, one by one, and answer them. And then? Write it ALL down in a partnership agreement that covers the above issues in excruciating detail.
Check back next week for an easy check list and survey for you and your potential partner to answer to ensure that you're on the right track.