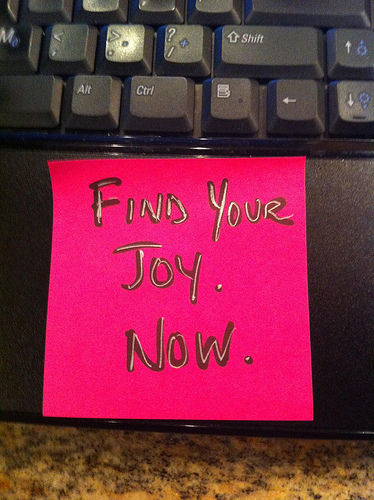 Do you live your life in the future? Do you say "When XYZ happens, I'll be happy?" Are you so focused on your goals that you're not seeing the good things that you have right now?
There's a delicate balance between pursuing a better future for yourself and your family and driving so hard that you're not loving your life right now. It's something every businesswomen I know struggles with – it's sort of a work/life balance issue but even more so. At what point do you decide to skip your workout and sit and look out at the water instead? At what point do you leave the office to spend an extra hour with your Mom planting your garden that you've neglected all year? At what point do you say "Enough is enough! This is my life NOW. Live it."
I think that point is different for everyone but I do know that everyone has that point; the point that they've crossed over from being goal-oriented to driven and just simply bland, worn down and bitter. Maybe you've gotten there and come back from the brink, maybe you're sitting this one out and wishing you were more goal-oriented – no matter where you are in your life, stop, take a deep breath and live your life now. Enjoy it to its fullest. Take where you are and appreciate it with all your heart because this is your life. Now.