I recently received an email from a business owner in the middle of ramp-up stresses. She asked, "I guess I should ask you of all people, who has achieved what I consider to be the greatest of success… does it get any better? Is there light @ the end of the tunnel???" I ended up writing her a small novel and after I hit the 'send' button realized that if she had this question, perhaps other people did as well.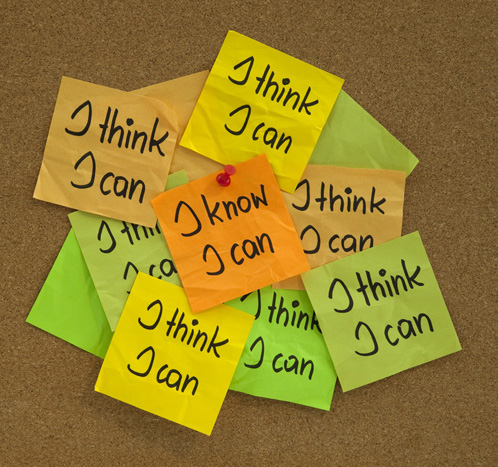 Here was my response:
I've been sitting on your email for a few days, really pondering it and trying to come up with an answer that is truthful. Of course, being self-employed, the 'truth' about job happiness, job satisfaction and job competence varies by the day, the hour, even the minute. But overall, running a larger company [compared to a start-up] is easier in some ways, more difficult in others.
What gets easier:
(1)    All the 'little details' get easier. There's a theory that if you do something for 10,000 hours, you become an expert in them and therefore, they come easier and more naturally. This is certainly true of little things in business. The longer you do it, the more times you come up against situations. And, you have more data points to refer to that help you figure out how to handle the situation. For example, the first time we had a mis-delivered package, we were stressed out. Now that we have 15 years of experience under our belt with mis-delivered packages, we have a large set of data points to help us make decisions about what to do with the package. Ditto employment decisions. Ditto banking and finance issues. And any number of other business issues.
(2)    Leadership. Over time, I've come to embrace the idea that I am a leader within my family, my company and my community. It took a while to get comfortable with this idea. Now, I actively read and learn from other leaders. I strive to be intentional with my leadership style. Many things that make a good leader can actually be learned (though where you find one person saying that, you will find others saying that leaders are born only). Working hard on it makes you a better leader.
(3)    Confidence. This comes from doing the same thing, day in and day out. I am reasonably confident that many decisions I make are sound business decisions. This was not the case when I was a new business owner. I second-guessed everything (*everything!*) and that led to stress, worry and sleepless nights. I still make poor business decisions but I'd like to think they're more few and far in between.
(4)    Boundaries. After one too many late nights at the office, snapping at your spouse because you're sleep-deprived, listening to your friends talk about an event they attended but you couldn't because you were working and having your jeans not button because you're burning the candle at too many ends, I have gotten better about putting my own life jacket on first. I still work more than most people but rarely does a day go by that I don't work out for an hour. Most days of the week, I get my baby boy up in the mornings and put him to sleep – and spend quality meal times as a family together daily.
What doesn't get easier:
(1)    Firing people. This never gets easier. I hate it. I hate the look of pain and anger and failure that flashes across peoples' faces. I hate the feeling that I failed them, that I could have tried harder at coaching, knowing that they'll be out of a job. I hate it. Hate it. Hate it. And, I still do it. I mentally go over what I'm going to say. I set an intention for how it's going to go. I take a deep breath. And, I do it.
(2)    Giving negative feedback. Sometimes, you have to tell someone that they simply don't have the underlying skills or abilities to do the job. And sometimes, you have to tell someone that they're not a good fit for the company because of attitude, work ethic or other issues. Often, this clashes with the employees' world view. This is a difficult (but necessary) message to convey. But, it does not get easier (at least, not for me).
(3)    JAQQ. The interruptions do not stop. The 'Just a Quick Questions' come faster, more often and from more people. This causes a massive loss of momentum for any and all projects which means everything takes longer to do. Finding precious focus time becomes more difficult.
(4)    Missing stuff. Despite having clear boundaries, you can't do it all. I can't do it all. I say 'No' to fun opportunities a lot. But if I don't say 'No', it inevitably leads to tears and fatigue.
(5)    Being lonely. Sometimes, the buck does stop with you. There is no one to complain to. Many people do not want to hear your problems because they don't understand them and as far as they're concerned, you choose to have the worries you do because you are self-employed. As you grow, the numbers get so big that the number of people that have 'been there, done that' get less and less. Sometimes, you really do have to shoulder the stress yourself, make the tough choices and move on.
(6)    The criticism. The bigger you get, the more exposure you have to more and more people who all have an opinion on something you did (or did not do). And, when people can be mostly anonymous thanks to the great wide interweb, they can be more mean, more harsh or more cutting than they would ever dream about being to your face. I read things on the internet about myself or my company that take my breath away and feel like a punch in the solar plexus.  Often, they're unfair or downright wrong but there's not much to do about it.
(7)    Cash flow. Cash flow does not change magically when you get bigger. What was a $100 problem 10 years ago is a $10,000 problem now. What took $5000 to stock up inventory for the holiday season 15 years ago would buy 1 or 2 fragrances only for the holiday season now. Cash is always king, no matter if you're big or small. Finding that cash is always the name of the game.
I think being self-employed and following your passion (or in this case, my passion) is absolutely the best job in the world. I would not trade it for anything. I feel like I'm making a difference in the lives of others every day and positively impacting my community. It's all worth it and if your job still thrills you daily, you should keep plowing forward until you reach that next plateau. I'm here for you. Keep me posted on how your business journey goes.