The bulk of the text for blog post is from Professional Beauty Association
On July 27, 2012 the California Department of Toxic Substances Control (DTSC) issued newly revised proposed regulations under its legislative mandate to provide for Safer Consumer Products through the use of "Green Chemistry" to replace chemicals of concern.  The chemicals of concern (COC) will be based on and include lists prepared by numerous domestic and international bodies that identify both existing and possible chemicals of concern.
Bottom line from Anne-Marie: The financial ramifications of this law have not been determined (see official notice re: determination of financial impacts here). It is unknown what the impact to small business will be. We would urge caution adopting the legislation into law without a full financial overview so the true impact of the legislation is known. You can comment on this until Thursday, October 11  (address and email below). My official comment will be sweet and to the point:
Ms. Von Burg,
I am writing to express concern regarding the newly revised proposed Safer Consumer Product regulations. Specifically, I am concerned about the impact to small business. The fiscal considerations for the proposed changes have not yet been tabulated. For the sake of businesses of all size, but especially small business, please be cautious in adopting regulation where the financial ramification on business is unclear.
Sincerely,
Anne-Marie Faiola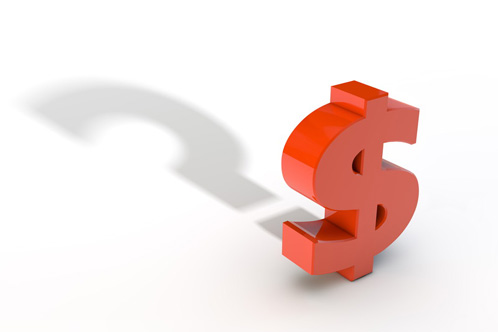 Summary of Proposed Regulations
Summary of Changes in July 2012 Proposed Regulations
Responsible Parties Include:
Cosmetics and over the counter drug products will be covered by these regulations. The regulations will apply to responsible parties including manufacturers, marketers, importers, and retailers of products that contain chemicals of concern (COC).   These new regulations will require reformulation of products containing chemicals of concern (COC) with green chemical alternatives, or to otherwise justify continued marketing of the COC containing product in California by demonstrating through detailed analysis that human and environmental health and safety concerns can be addressed through limitations on use, concentrations of the COC's, or other means.  If reformulation or demonstration of safety cannot be achieved the product would have to be removed from sale in California.
The principal duty to comply with the requirements of the regulations that apply to responsible entities lies with the manufacturer.  If the manufacturer does not comply, the importer, if any, then has the duty to comply.  A retailer is required to comply with the regulations only if the manufacturer and importers (if any) fail to comply, and only after this information is posted on the Failure to Comply List on DTSC's website. 
A manufacturer or importer may opt out of complying with the above requirements by demonstrating to DTSC that the product is no longer being sold, offered for sale, distributed, supplied, or manufactured in California.
A retailer who becomes responsible for complying with the above requirements, due to non-compliance by the manufacturer/importer, may opt out by ceasing to order the product and providing a notification to DTSC. 
Chemicals of Concern (COC):
If finalized these proposed regulations will require the Department of Toxic Substances Control (DTSC) to issue an immediate list of Chemicals of Concern (COC). It is estimated that the DTSC will initially identify at least 1,200 COCs.
Priority Products of Concern:
Responsible parties of priority products of concern are required to notify the DTSC when their products are listed and to perform extensive alternate analysis to determine how to prevent or limit the level of exposure to these COC's. The DTSC can require consumer disclosures; establish requirements for the responsible party to maintain and fund end-of-life product programs; restrict the use of COCs in the product or use of the product itself; and / or prohibit sales of the product in California.
Send Comments To:
Please direct all written comments, procedural inquiries, and requests for documents by mail, email or fax to:
Krysia Von Burg, Regulations Coordinator
Regulations Section
Department of Toxic Substances Control
P.O. Box 806
Sacramento, CA  95812-0806
E-mail Address:  [email protected]

Fax Number:  (916) 324-1808
Ms. Von Burg's phone number is (916) 324-2810.  If Ms. Von Burg is unavailable, please call Mr. Cordova at (916) 324-7193.


Resources:
Summary Report of Green Chemistry Regulations
California Department of Toxic Substances Control – Safer Consumer Products (SCP)
News Release: California's Landmark Approach to Safer Consumer Products
Economic and Fiscal Impact Statement
Attachment to the Economic and Fiscal Impact Statement (Std. Form 399) Safer Consumer Products Regulations
Economic Analysis of California's Green Chemistry Regulations for Safer Consumer Products
Estimated Costs for DTSC to Implement the Safer Consumer Products Regulations
Overview: The Safer Consumer Products Regulations
Chemicals of Concern: Hazard Traits & Exposure Indicators (~1,200)
Chemicals of Concern Lists Around the Globe
California Department of Toxic Substances Control – Green Chemistry Initiative
"Information from the Professional Beauty Association (PBA) website. For updates and further details on the California Green Chemistry Initiative, please visit http://probeauty.org/greenchem."