If you are a melt and pour soap maker, you're propbably familiar with the adorable projects created by Debbie Chialtas of Soapylove. Full of bright colors, cute shapes and fun designs, Soapylove's projects are incredibly creative and unique.
Soapylove Plaid Soap Kit
Debbie's Soapylove line of products are well known for sugary-sweet fragrances and eye-catching colorants. Sadly, the Soapylove line is now on clearance, to make room for new products in our warehouse. But act fast! These items are available while supplies last, and will not return once sold out.
The colorful projects below were created using Soapylove ingredients. In the Loteria Shrines Soap, water soluble paper is embedded to create detailed images within the melt and pour. If you'd like to practice with melt and pour layers, the Soapy Plaid Soap and Layered Soap Cookies feature both complex, and simple layering techniques. Love the idea of food soap? The cute Two Scoops Soap looks good enough to eat!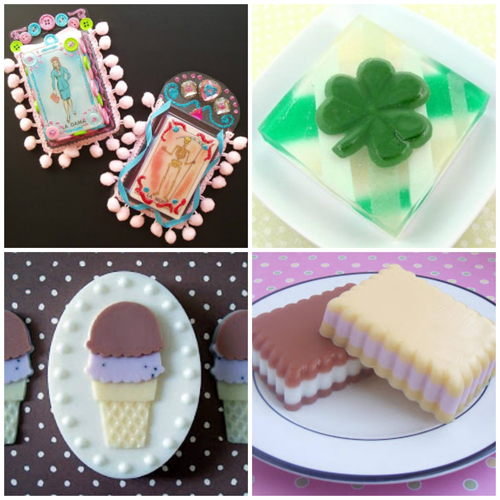 Top left, clockwise: Loteria Soap Shrines, Soapy Plaid (Inspired by Soapy Love), Layered Soap Cookies, 2 Scoops Please Tutorial
If you love hearts, Soapylove has lots of tutorials to create a wide variety of heart-shaped melt and pour. In the Color Fade Tutorial and Ombre Heart Soap Debbie demonstrates how to make a beautiful gradient color effect. The Cute as a Button Soap Tutorial and I Heart Soap Tutorial use both layers and small details to create a charming finished product.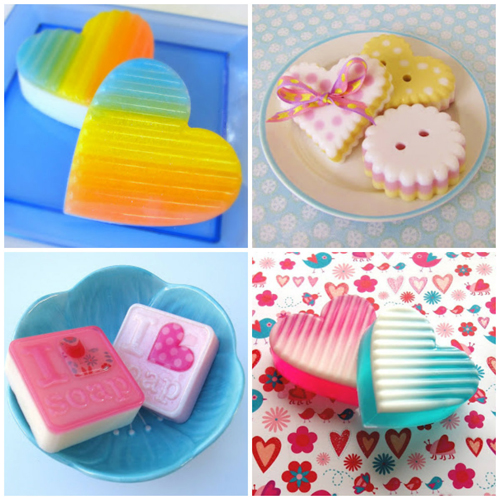 Top left, clockwise: Technique Post (3 Color Fade), Cute as a Button Soaps, Ombre Heart Soap Tutorial, I Heart Soap Tutorial
If you'd like to learn more about using silicone molds with melt and pour soap making, Debbie demonstrates how to achieve perfect results in the Using Silicone Molds with MP post. In the Bicycle Melt and Pour Tutorial, the plastic Bicycle Mold and yellow oxide are used to make colorful and cheerful cycle soaps!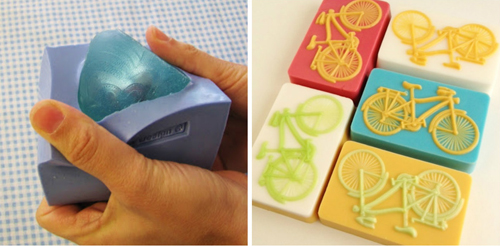 Left to right: Using Silicone Mold with MP, Bicycle Melt and Pour Tutorial
Have you created a Soapylove project before? I would love to see photos on the Facebook page!