It has been a little while since we've done a "What's New" post and there are many new products to report on, including a new book on making milk soap from scratch. It has been months in the making so we're super excited to share it with you. It covers making all types of milk soap – from cow milk to hemp milk to goat milk – the book has techniques you can use with a wide variety of milks.
Making Milk Soap from Scratch Book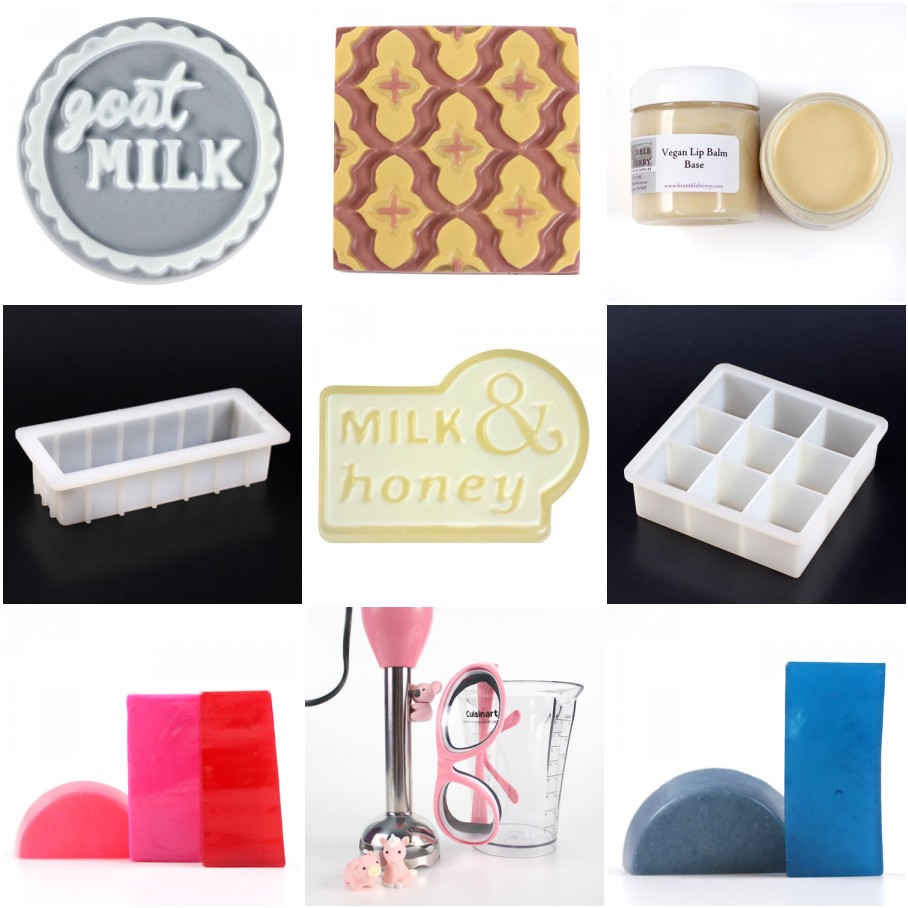 Row 1: Goat Milk Mold, Moroccan Tile Mold, Vegan Lip Balm Base
Row 2: 10″ Silicone Loaf Mold, Milk & Honey Mold, 9 Cube Soap Silicone Mold (hint: buy it with Sodium Lactate)
Row 3: Non-Bleeding Cherry, Perfect Pink Stick Blender, Non-Bleeding Teal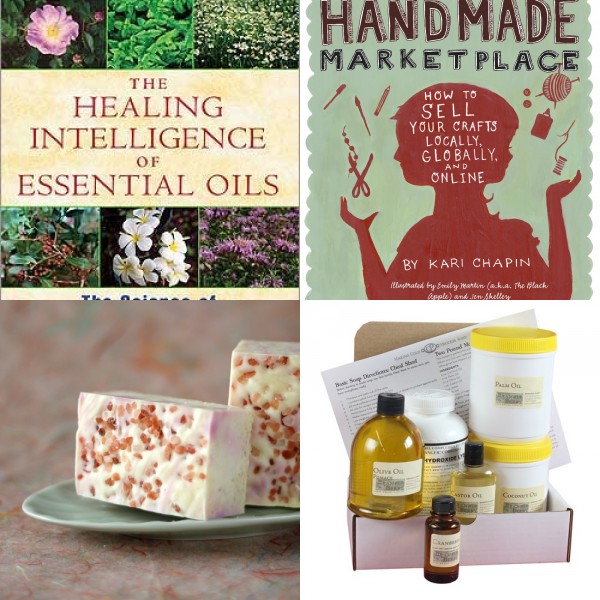 Row 1: The Healing Intelligence of Essential Oils by Kurt Schnaubelt, Ph.D., The Handmade Marketplace by Kari Chapin
Row 2: Making Cold Process Soap – E-Book by Anne-Marie Faiola , Beginner's Cold Process Soap Kit
In addition, we have also added four new fragrance oils (Lavender Green Tea, Earl Grey Lemon, Honey Beeswax and Pikake Flower ); a brand new Pure Olive Oil that is great for advanced CP recipes; Sodium Lauryl Sulfoacetate (SLSa); Cream of Tartar in bulk, Meringue Powder and Castile Grated Rebatch Soap Base.
Does anyone already have some of the new products? I'd love to know what you think of them.