It's only August, but back to school season is just around the corner. New backpacks for the kids, stocking up on cozy sweaters for fall and of course, gearing up for holiday soapmaking and crafting! Jamisen starts pre-school this next month and he has the cutest little dinosaur backpack to take to school.
It's been a busy month with lots of new products added, from cute soap molds to fancy new essential oils and finally, a much anticipated aluminum-free deodorant base. We'd love to see photos of your creations on our Facebook page, and you can always check the What's New section on Bramble Berry's website to be the first to know when we add new items. Happy soaping!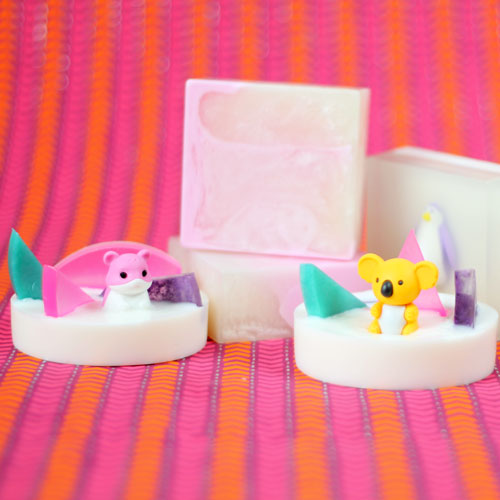 Melt & Pour Soap Fundraiser Kit
Looking to spice up a fundraiser? Ditch the wrapping paper and chocolates in favor of adorable, handcrafted soaps. This kit includes 100 pounds of melt & pour soap, eight different fragrances, various embeddable toys, an assortment of colorants and all the soaping tools you'd need to make 400 bars of soap. The total value of these items individually be more than $460, and so you save almost $100 when you buy them bundled in this kit. You also get extra downloads to help your student sell (like an order sheet).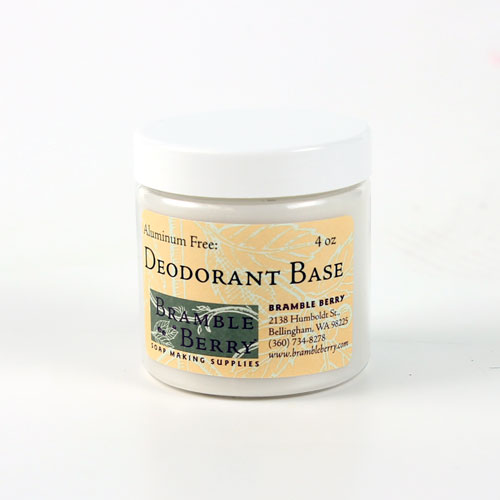 You've been asking and we've finally perfected the recipe. Try out this new aluminum free-deodorant base in our push-tubes for easy use. No additives are necessary, simply melt down and pour into containers. You can add up to .1 oz. of your favorite fragrance or essential oil to make this deodorant your own.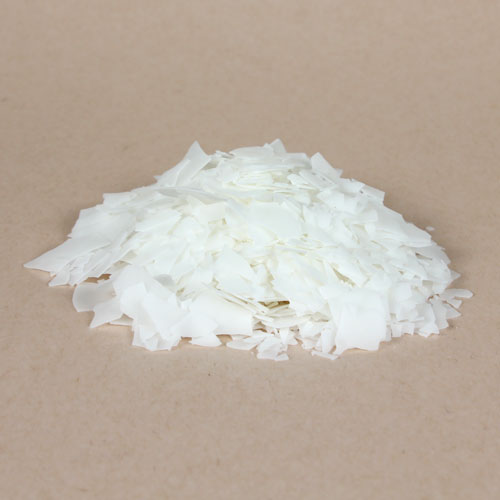 Bio-Mulsion wax is a naturally-derived, plant-based emulsifying wax that provides superior skin absorption and a nice spreadable consistency. Use this wax in lotions, creams and liquid serums.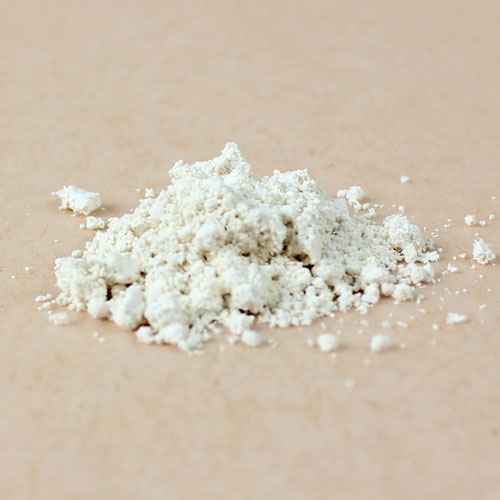 Soothing and skin-loving, Colloidal Oatmeal makes an excellent addition to face masks, milk baths, soaps and creams. Its finely ground texture and nourishing properties make it a fantastic additive for those with dry skin.

 Isopropyl Alcohol is the ultimate soapmakers clean-up companion and soda ash fighter. Coconut Milk Powder is an excellent additive and Liquid Crothix helps thicken liquid soaps or shampoos.
Isopropyl Alcohol, Coconut Milk Powder & Liquid Crothix
It's glitter galore! We've introduced four new glitters for your nail polish creations. For inspiration, check out the tutorial we did using the Peacock Nail Polish Glitter.
Gold Nail Polish Glitter, Silver Nail Polish Glitter, Peacock Nail Polish Glitter, & Firebrand Nail Polish Glitter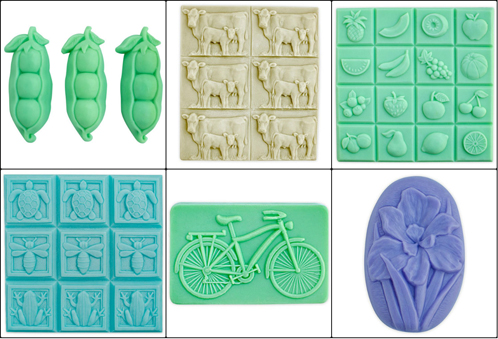 So many cute molds, so little time!
First Row: Guest Pea Pods, Cow & Calf Tray & Guest Fruit Tray
Second Row: Art Deco Fauna Tray, Bicycle Mold & Iris
Lemon Eucalyptus Essential Oil
We've added a fresh and bright essential oil to our fragrance family. As an added bonus, this essential oil is also effective in bug sprays!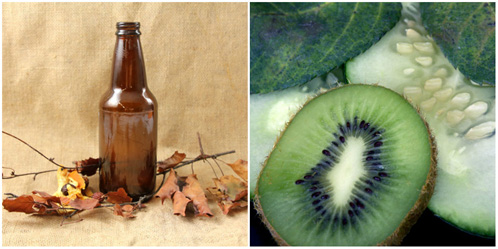 Spiced Amber Ale and Cucumber & Kiwi
Get ready for fall with the sweet, aromatic Spiced Amber Ale Fragrance Oil. But if you're not quite ready for fall, the fruity and fun Cucumber & Kiwi Fragrance Oil can liven up any lingering summer projects.