The home spa theme continued this week with projects like the Lavender Lotion Bars. They're made with argan oil, avocado butter and white beeswax, which feel moisturizing and luxurious on the skin. The lavender 40/42 essential oil gives the bars a relaxing scent. They work well on dry areas like elbows, hands and feet. The bars are also ideal for traveling because they fit easily in a bag or purse.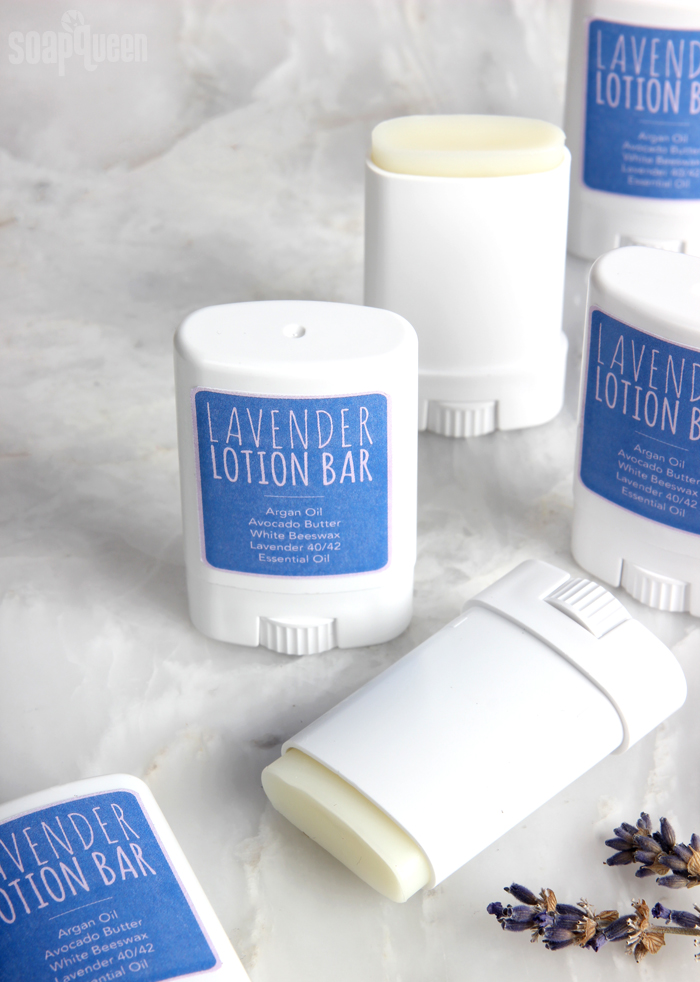 Another way to moisturize the skin is with facial spray. The DIY Cucumber Lavender Face Spritzer can be used any time you need a pick-me-up. It is made with cucumber essential water and lavender essential water, which are purified waters infused with essential oils. The spritz also contains refreshing aloe vera liquid and glycerin.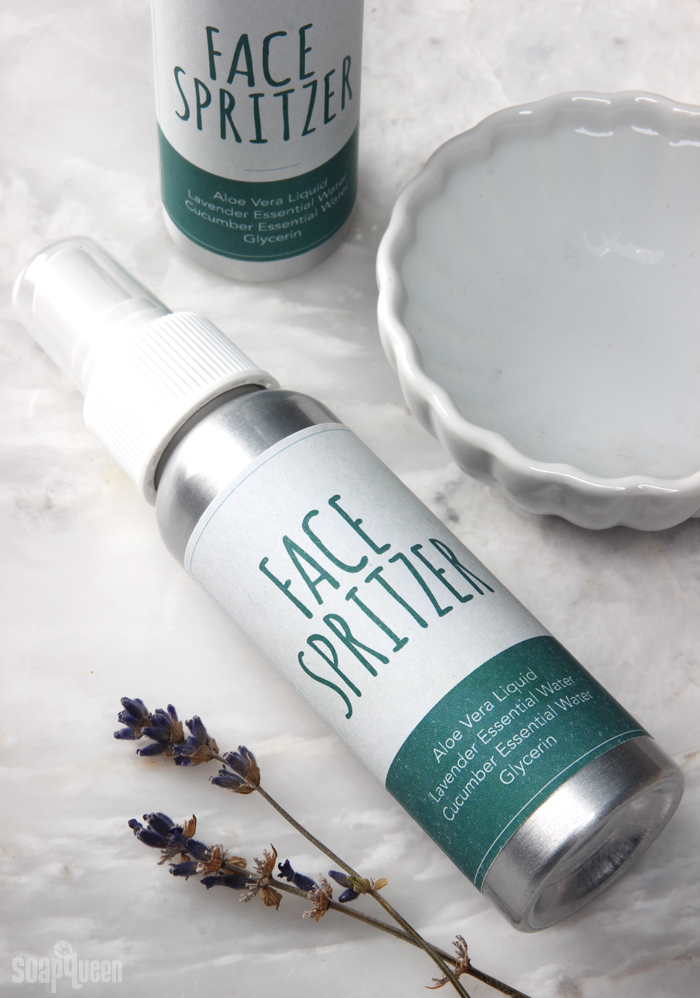 The Hydrating Lavender Oil is great for skin and hair. It's made with fractionated coconut oil, argan oil and cucumber extract, and scented with lavender 40/42 essential oil. It can be applied directly to the skin or the ends of your hair to smooth it out. It can also be used as a hot hair oil treatment.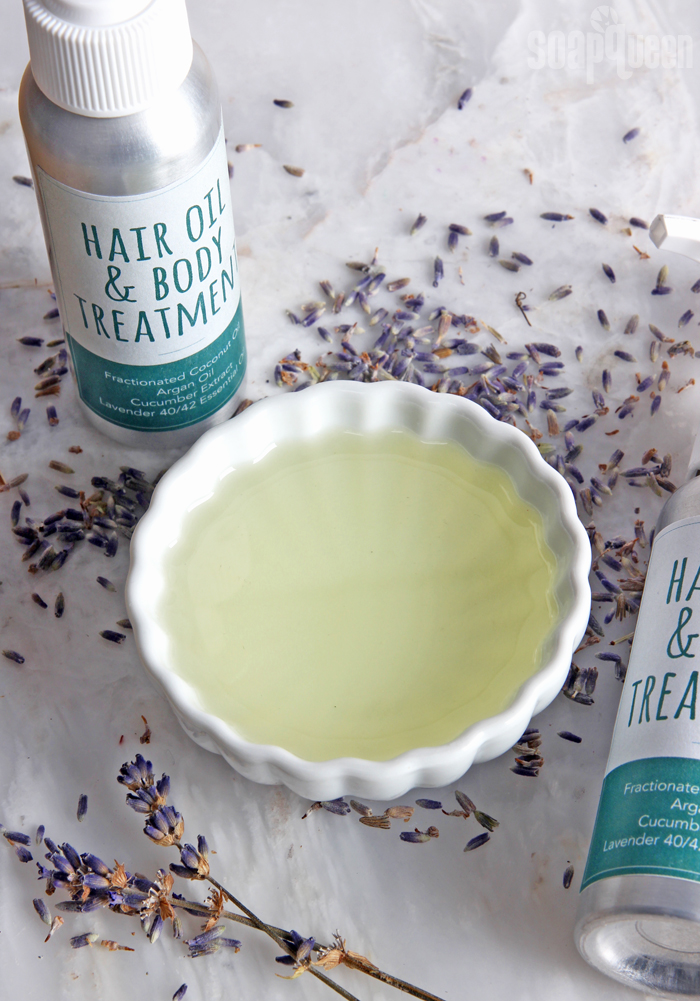 Cleansing your skin before applying oil or lotion helps the moisture absorb better. The Honey Bee Melt and Pour Soaps are cleansing and gentle on the skin. They get the beautiful golden hue from Shimmer Sparkle Gold Color Block and Shimmer Copper Sparkle Color Block. For a sweet scent, Pure Honey Fragrance Oil is added.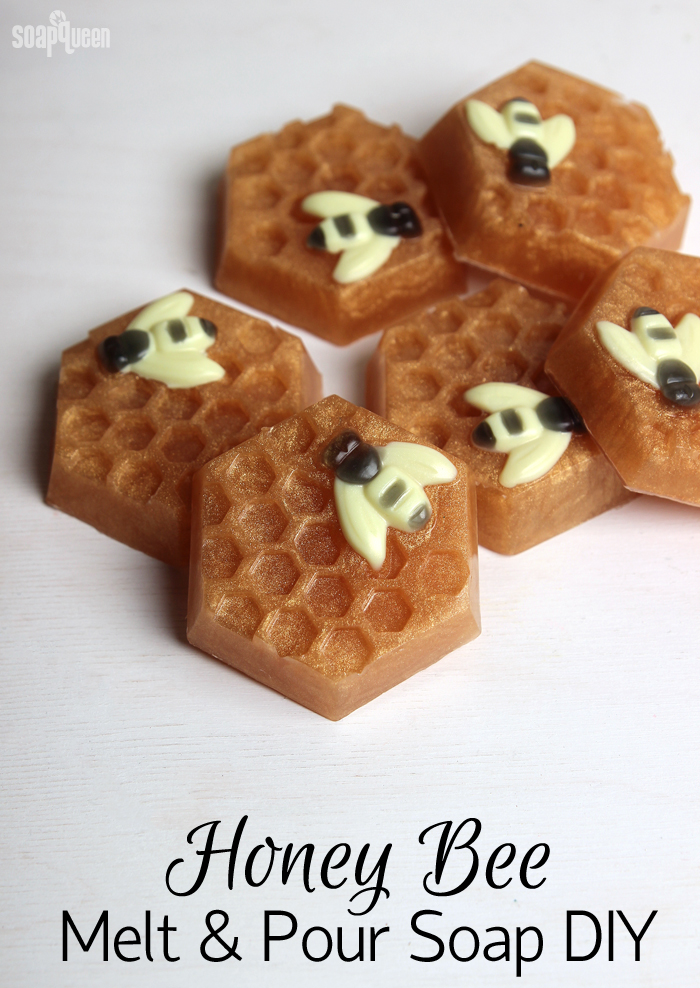 This week's Facebook Photo of the Week features vibrant colors as well. The beautiful swirled bars are made by Elazhar with Soap Deluxe.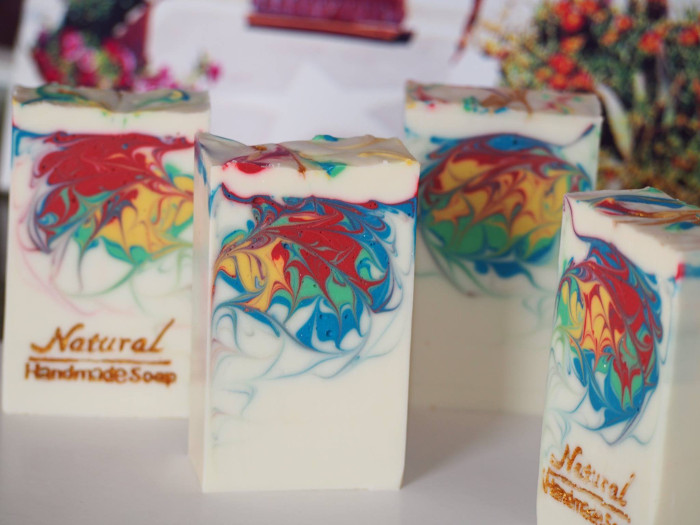 Elazhar's bars are gorgeous. The red, blue, green and yellow soap is swirled beautifully and really pops against the white base. The shimmery stamp looks great as well. For more swirly bars, check out the Sparkling Snowdrop Cold Process Soap. These Clover and Aloe Bars are made using a spin swirl technique.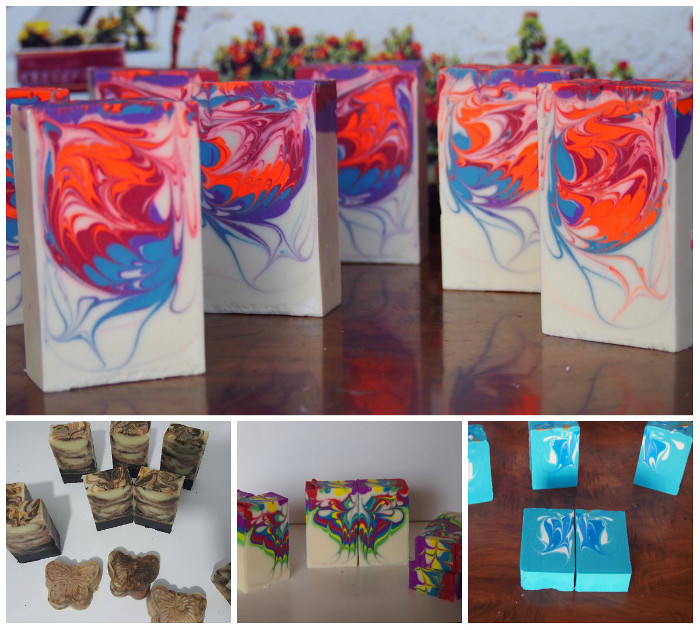 Above (clockwise, top) are Elazhar's orange swirl soap, blue swirl soap, rainbow swirl soap and brown swirl soap. If you love the swirl in the rainbow bar, check out the Butterfly Swirl Cold Process Tutorial to learn how to get the look. You can get beautiful swirls in melt and pour too, as seen in the Thai Tea Melt and Pour Tutorial.
Find Soap Deluxe
On Facebook
On the web
For more gorgeous swirls, check out this week's Instagram Photo of the Week by Willow Bella Bath Boutique. It's made with Green Fig Fragrance Oil, which goes perfectly with the shimmery green swirls. For more of their work, check out their Instagram page.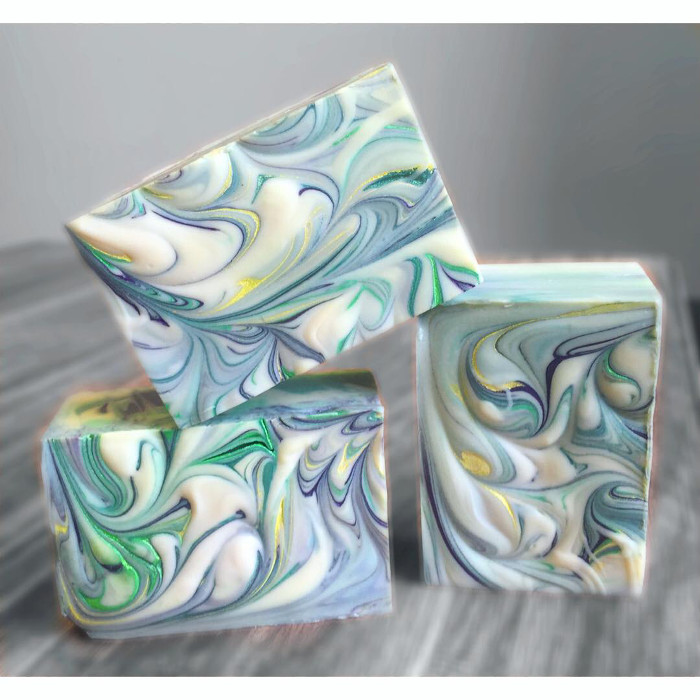 Post pictures of your crafty creations on the Facebook page each week for a chance to be featured on the Soap Queen blog and receive a sweet soapy package from Bramble Berry. Photos are chosen based on consensus from the Bramble Berry staff, so the best way to increase your chances of winning is to show us lots of photos!
To participate in the Instagram contest, hashtag your pictures with #soapshare. Each Friday, I will pick a photo on Instagram to be featured on the Bramble Berry Instagram account.
For those of you who have been featured on the blog, we now have an official "Featured on the Soap Queen" badge! You can include that badge on your website, blog, pictures, etc. To save the badge, click here. =)