Summer is the season of days by the pool, nights by the barbecue, and (queue scary music) mosquitoes!  Keep the bugs away without synthetic chemicals this summer by making your own all natural "bug off" lotion bar. We've custom blended some essential oils to keep bugs away and keep you smelling great all summer long. Apply the lotion bar to your legs and arms and let the bugs beware!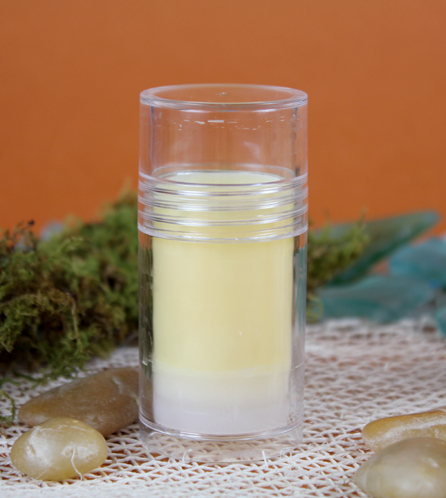 Buy everything you need in the click of a button!

(remember you can always add or delete items from your shopping cart if needed)
Lotion Bar Recipe:
4 oz Avocado Butter
4 oz Yellow Beeswax
4 oz Sweet Almond Oil
1 oz Meadowfoam Oil
1 tsp Essential Oil Blend
12 Push Tubes
Essential Oil Blend:
2ml Black Pepper Essential Oil
1ml Lavender 40/42 Essential Oil
0.5ml Clove Leaf Essential Oil
0.5ml Cinnamon Leaf Essential Oil
Recipe Yields 12 Lotion Bars
Step 1: Melt all your butters and oils together.  I would recommend a double boiler for this step due to the beeswax.  Beeswax and microwaves can be a dangerous mix, as we learned while making lip balms in this post. The avocado butter will melt very quickly, but keep stirring in the beeswax until everything is liquid.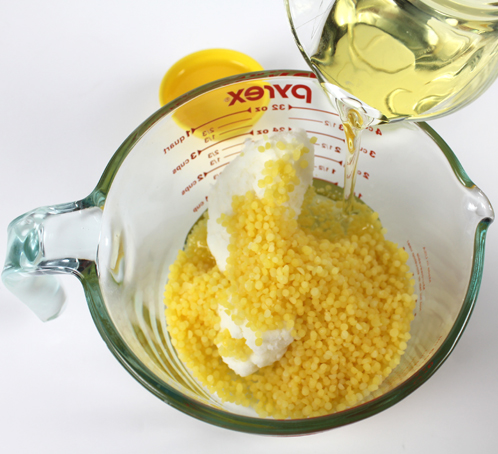 Step 2: Once all of your oils and waxes are melted add 1 teaspoon (you can go up to 2 teaspoons for an extra strong blend but keep in mind that Clove and Cinnamon Leaf are extremely powerful and should never be used over .5% of any total recipe ) of the essential oil blend and mix well!
Step 3: Pour the mixture into the  lotion bar containers and allow to cool before putting the cap on.
Tip:  If you have small cracks or a divot in the center of your lotion bars after they've cooled, don't worry!  A short burst from your heat gun will remelt the top of your balm so your bars are picture perfect.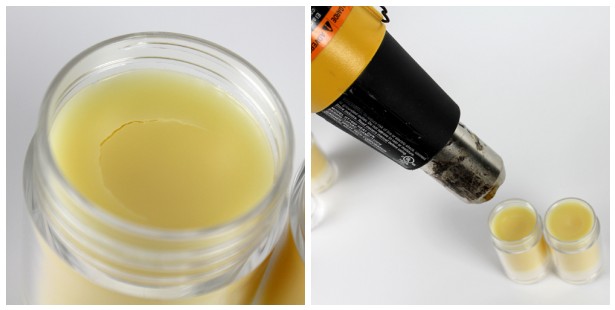 Bug Be Gone Fun Facts: 
Cedarwood
and
White Thyme
have a long history of use as bug repellents and gives this blend a hearty woodsy note.  Cedarwood is most known for repelling moths, but is repugnant to other insects as well, including mosquitoes.  White Thyme is also a strong bug repellent, but because it is quite pungent, we've used a small amount in our blend.
Rosemary and Lavender have been used traditionally as bug repellents for centuries.  Both common herbs were used as either dried herb bunches or as hydrosol sprays to keep linens and clothes free of bugs in medieval Europe.  They also soften this essential oil blend, so you'll smell bad to bugs but not to your friends!
Clove, Cinnamon, and Black Pepper lend a warm, spicy note to this blend, but did you know they can repel mosquitoes?  In fact, Cinnamon essential oil can be used as a natural way to kill mosquito larvae! Cinnamon and Clove are both really strong, so we've used a tiny amount in this blend. Remember, usage rate for both of these is under .5% because they both can be irritating to skin. Note: Please remember to research essential oils on your own before use as some may not be appropriate for pregnant women or certain health conditions.