We have a few Brambleberrians that are practicing a Paleo lifestyle. If you haven't ever heard of Paleo, it's a style of eating that involves only consuming things that (in theory) you can catch, pick, pluck or harvest without any processing that a caveman couldn't have done. That means no sugars (fruit sugars and natural sweeteners like agave and honey are okay), grains, dairy or soy. It's a super clean way of eating but a bit difficult to make  my typical sugary-sweet treats for. The strict letter of the law would say that you probably couldn't have made coconut flour as a caveman…but Bramble Berry's Paleos say that one of greatest things about the lifestyle is that it's adaptable, and most important is the way your food makes you feel. If you're gluten free or cutting down on refined sugars, this recipe is perfect for you!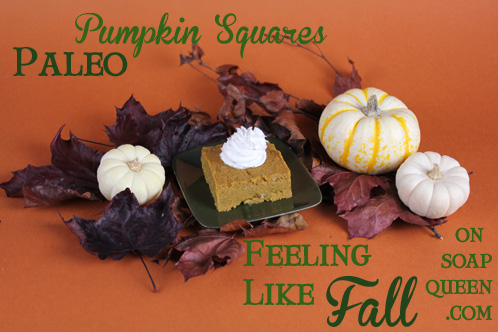 Ingredients:
14 ounces organic pumpkin puree (1 can)
1/2 cup coconut flour
1/4 cup of sweetener of your choice (I used organic honey but agave works also)
3 Eggs
2 Tbsp Coconut Cream concentrate dissolved in 1/4 cup Water
2 Tbsp Ghee, melted
2 Tbsp Coconut Oil, melted
1 Tbsp Cinnamon
1 Tbsp Allspice
1 Tsp Ground Cloves
1 Tsp Baking powder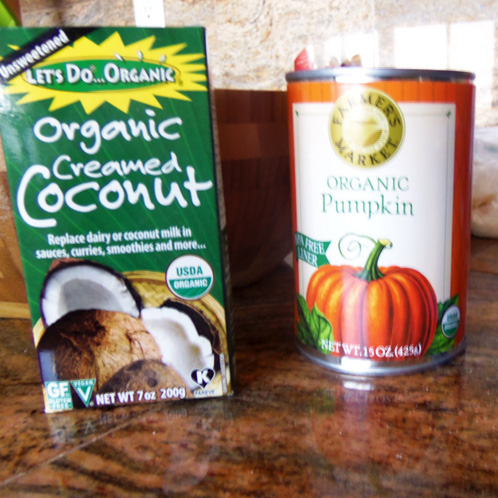 ONE: Preheat your oven to 350 Degrees F. Mix the coconut flour with baking powder and set aside.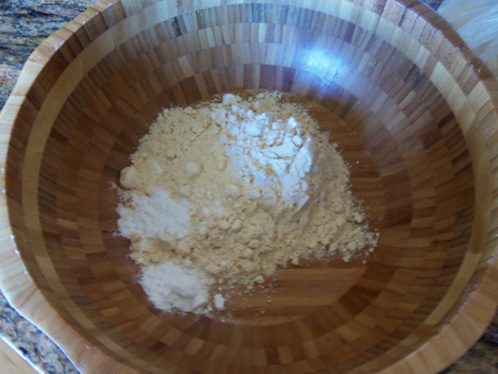 TWO: In a separate bowl, combine all of your remaining ingredients and mix well. Add the coconut flour and baking powder and mix well.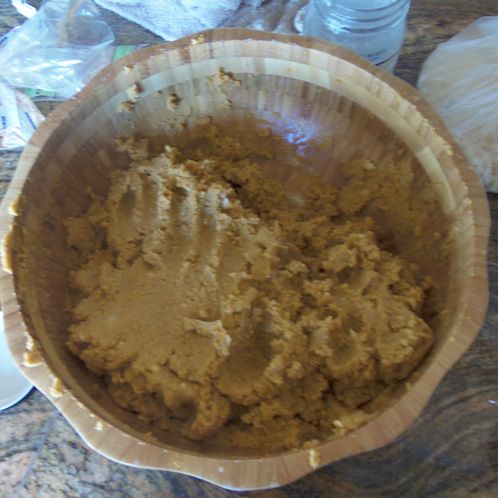 THREE: Grease a 8×12 pan with coconut oil. Add the batter to your pan. Bake in 45 minutes or until the bars pass the toothpick test. Cool down and cut into squares or other shapes (maybe some circles?).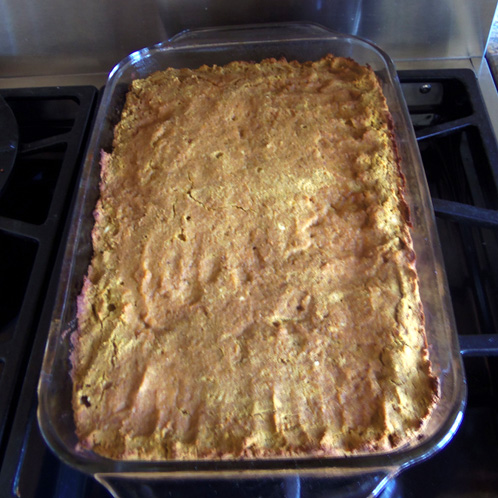 Yeilds: 20 Small Squares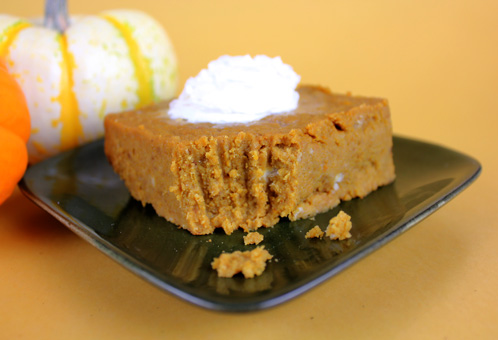 Pictured here with Soy Whipped Cream, which is technically not Paleo, though reports have come through that a drizzle of 100% Maple Syrup makes for a delicious (and Paleo-friendly) topping as well.