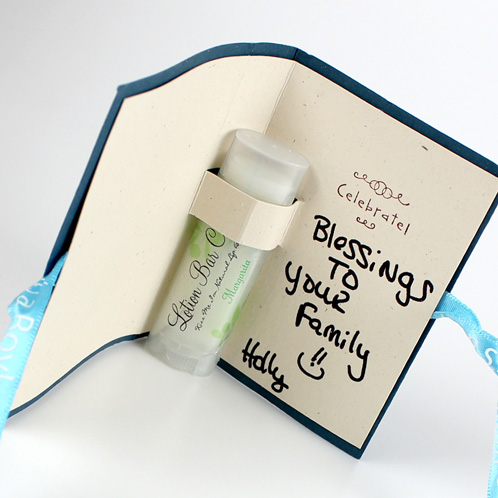 I have been absolutely stunned and so grateful for some of the lovely bars of soap, body balm and breastfeeding presents I've received from customers and Soap Queen Readers. Thanks Guys!
But, the baby schwag basket I received this week was way too cute and too over the top to NOT share. Thank you so much to Holly, from Lotion Bar Cafe, for sending me this darling gift basket. You are so sweet!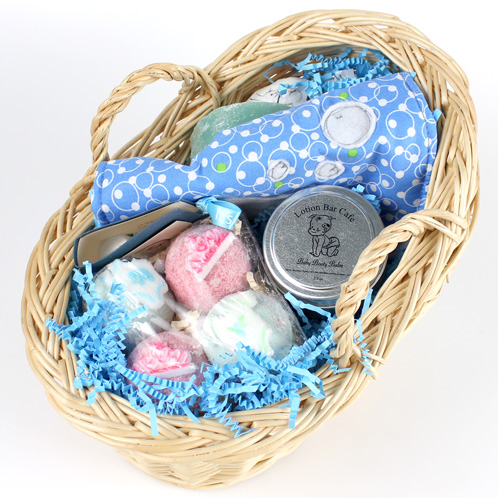 You can see that it's in a basket but what you can't see is that the basket is designed to look like a little baby bassinet. Awwwww … Holly sent yummy smelling bath truffles (I'm so excited for a HOT bath after the baby is born…I'm over the lukewarm bath water). And below is one of her famous lotion bars, lip balms and one of the snuggliest onesies of all time! I can't wait to hold my baby boy in it =)
Notice that the onesie and the bib are both soapy'ish! The bib with the soap bar and bubbles and the onesie with the bubbles floating up the front. I know that our little Bramble Bump will be proud to wear both!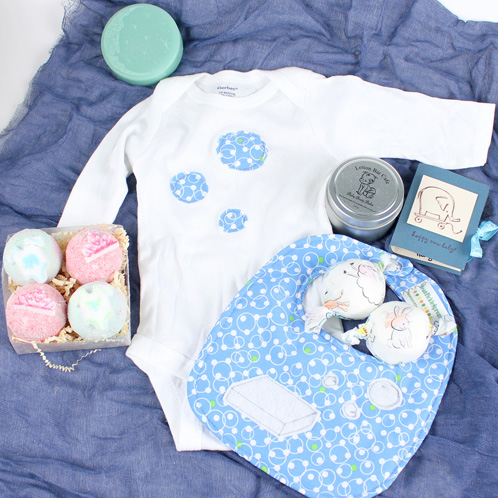 Check out Holly's Blog and shop Lotion Bar Cafe HERE.
Thanks again, Holly! And thank you to everyone that has been so supportive through this entire process. The little guy will be here soon – less than 2 weeks now. Eeek and YAY!