If you've been reading this blog for a while, you may have heard of our beloved COO Norman. Norman started with Bramble Berry almost 12 years ago, one of my earliest and best ever hires (ever, hands down, luckiest choice I ever made!). Since then, he's worked his way from Warehouse Picker/Pourer/Packer to Warehouse Manager and eventually to his current place as our Chief Operations Officer. His flair for organization is key to Bramble Berry's everyday routine. We all know that left to my own devices, Bramble Berry would have lots of great products, smiling faces and not be organized enough to get our orders out every day. Norm is Bramble Berry's rock and we are lucky to have him  on our team.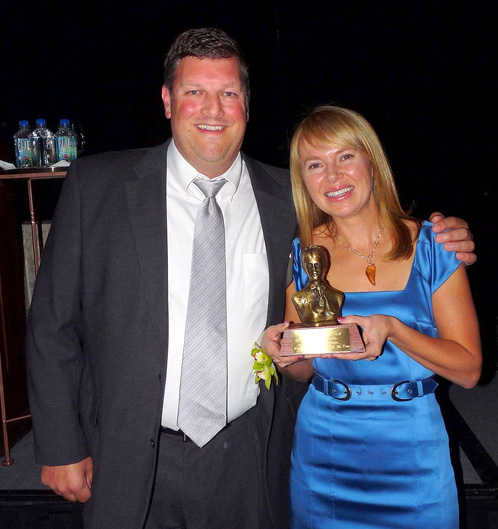 After so many years Norman is used to me working out almost daily and constantly passing along the buzz on the latest in healthy foods and/or being fully obnoxious about it. I'll admit, it's not a lifestyle for everyone. And certainly not one that I thought Norman would ever buy into. However, one day I saw in his hand what I thought was a Pyrex container full of…leafy greens? Yes! Confirmed Kale sighting! And soon enough, lunches spent at the gym instead of at the desk. Who was this man I thought I knew for so long? Certainly not the same who just finished his first half marathon! He did a full half-halt on some unhealthy eating and sedentary habits to get back to college fighting weight and health. This man is healthy on the inside and on the outside, much to the delight of his loving family at home, as well as his work family of Brambleberrians.
Both he and I love a good block of cheese (drool) and Norm loves to cook as well. I know that he has worked hard to get healthy and stay healthy. Doesn't he look great? And, the rumor is that he feels great too. It is so exciting to hear him say 'I'm headed to the gym for lunch!' every day. The team at Bramble Berry and I couldn't be prouder of him. And dare I say that he may be inspiring others among our team to jump on the healthy habits bandwagon? Way to be an inspiration, Norm! We're lucky to have you.