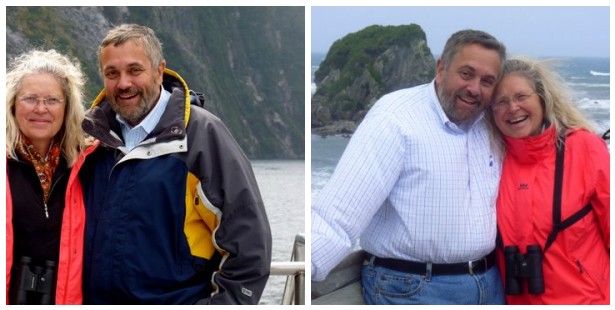 Yes, NZ has beaches!
Now that the kids are long gone out of the house, my parents have totally gotten the travel bug! It started a long, multi-year (3+) stint as a traveling doctor back in 2002. My Dad (with Mom firmly in tow) went around to all sort of countries, states (in the US) and any place that was stable and needed a temporary Doctor. They had such a good time on their 3 year travel extravaganza that they've been dreaming about it ever since.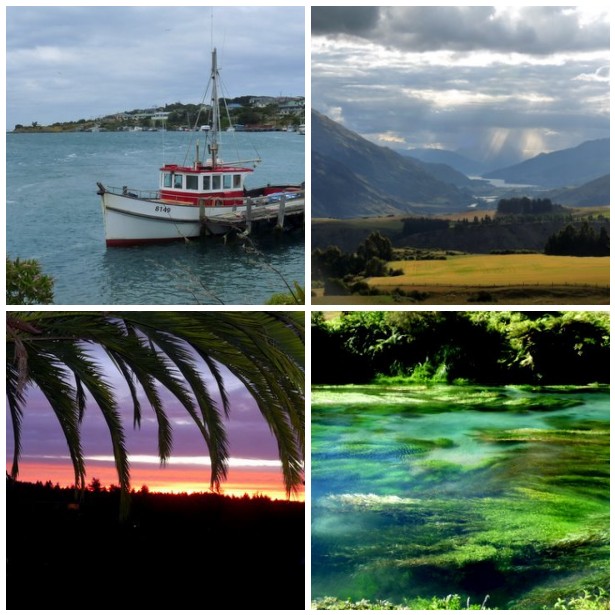 All sights from NZ
Though they visited many, many locations in the 3 years they were doing the traveling Doc gig, their favorite place (by far!) was New Zealand. They often spoke of it, fondly, and said many times that they would emigrate over there if it only wasn't for us kids in Washington state.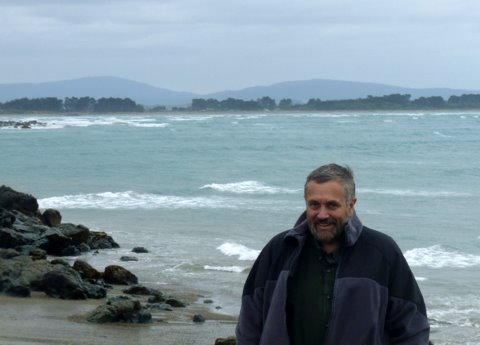 I know it looks cold, but they have super warm days too!
Us kids are extremely thankful that they are holding themselves back from their dreams and sacrificing by living in the oh-so-horrible Pacific Northwest (tongue firmly in cheek). This fall, my Dad surprised my Mom with a 3 month job in New Zealand – he gave her less than 2 weeks to pack and get ready – and they were off the day after Thanksgiving! He turned his medical practice in Olympia, WA over to an extremely competant physcian who was in-between jobs and then it was off to their great adventure.
It's been difficult for me to have them gone with everything that's going on with their soon-to-be-born grandson but it is a bit of a consolation prize to continue to get the beautiful photos that they send. My Dad took ALL of these photos himself. He's a decent photographer with an amazing subject matter and the photographs clearly show that.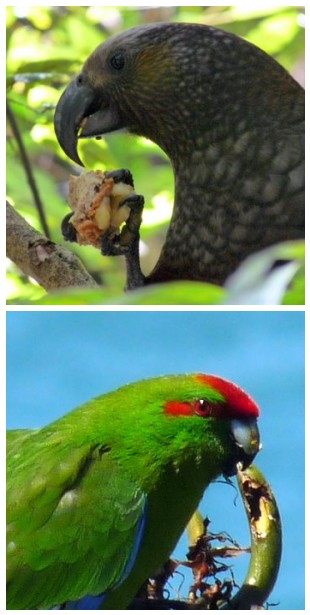 They are coming home in one week and we are thrilled to have them home soon. Of course, they are leaving on a sad note – the earthquake in New Zealand has been hard to comprehend. They are terribly saddened by the devastation caused by the earthquake. Though they are safe, it is difficult to see such a beautiful area torn up and so many families torn apart by the natural disaster. It is an odd coincidence that the last 4 countries they visited have had earthquakes while my folks have been there. I feel like I should put out a travel alert whenever they leave U.S. soil since so far, it's a 100% correlation with that country having an earthquake!
I hope you enjoyed some of the photos that they've had in their 3 months in New Zealand. They whole-heartedly endorse the country as a fantastic place to live and a must-visit spot for your Bucket List. =)
pssst: There's a new SoapQueen.TV tomorrow! I'm posting it to the blog in the afternoon so check back tomorrow to see the soapy fun.