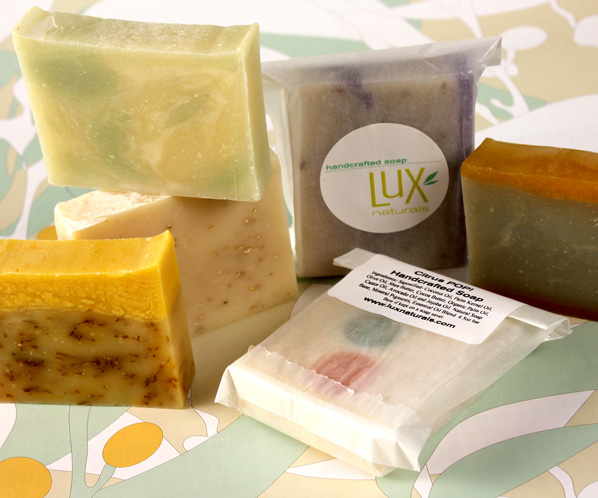 Even though we make 20-40 pounds of soap per month here in Brambleberry Land (testing new fragrances, colors, molds; designing SoapQueen projects, honing new skills etc….), I can never get enough soap. When I saw the Lux Naturals website, I knew I had to try their products too so out came the credit card and incoming were the opinions from the team about what I should order. As soon as my order arrived, the customer service team swarmed
(seriously, squeals and swarming ensued
) around me as I tore open the box
(we may or may not get overly excited about soap here
). Everything smelled wonderful and we were super impressed with the technique of embedding and swirling melt and pour with cold process soap. The fabulous customer service and marketing team each got a bar to take home and try. The results? We love! Everyone had great feedback about the soap – big bubbles, moisturizing with a strong scent in the shower. I tried the 
Live Love Lime
and 
White Tea and Ginger
.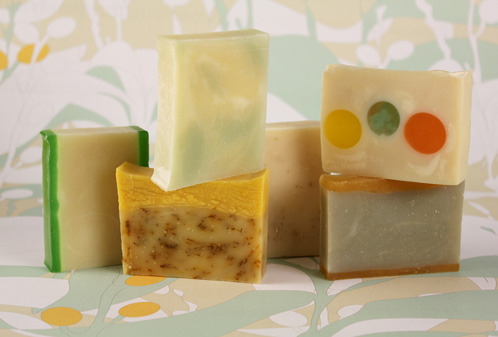 The combination of cold process and melt and pour gives the soap such a fun and unique contrast in color.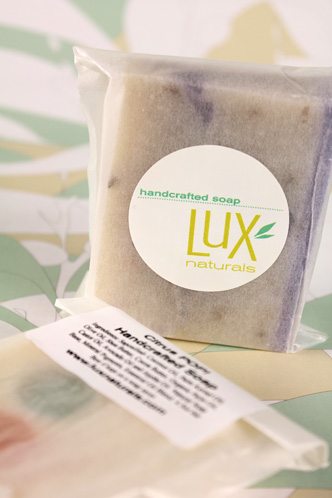 We also bought a giant 
Tahitian Vanilla double wicked candle
. It's making the office smell sweet and sophisticated. I never want it to end! It's so exciting to see small businesses making a big wave in the bath and body industry and we can't wait to see where Lux Naturals takes their line in the next few years. Their stuff is yummers!