I just couldn't help myself and had to see Mr. Jamisen Louis again on Sunday before heading to Easter dinner with friends and family. It was such a joy witnessing the happy little family with their new baby boy.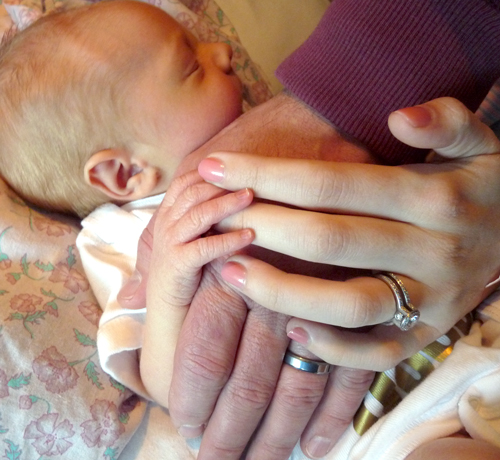 This has to be my favorite picture of all time. Look at his tiny little fingers!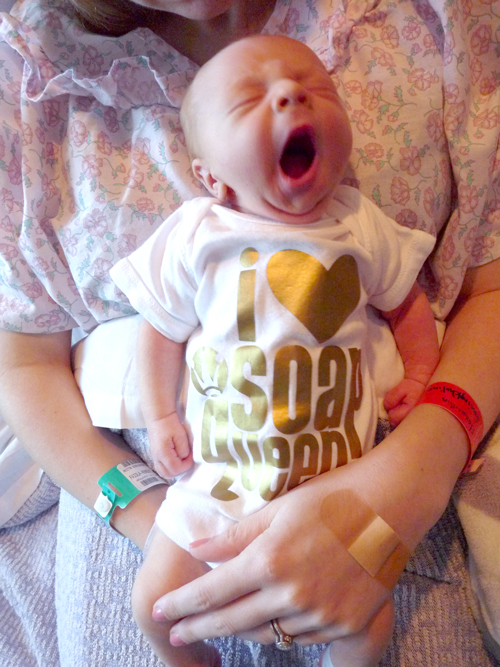 Big yawn!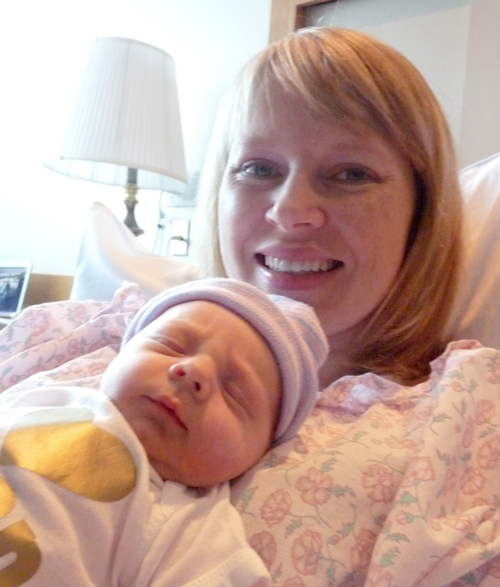 Jamisen catching some Sunday afternoon zzz's.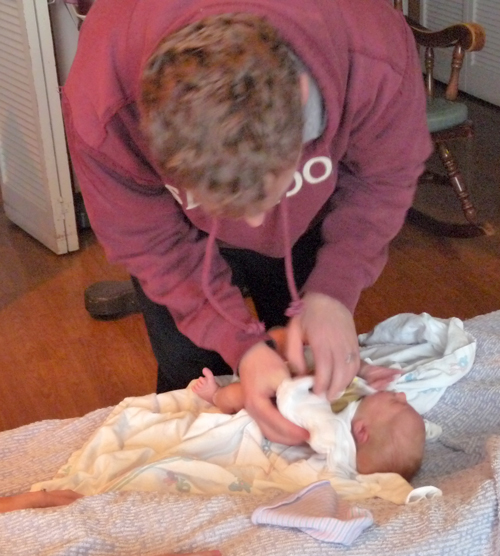 Anne-Marie's husband is changing diapers and dressing infants like a pro! Here he is putting Jamisen in the famous I Love Soap Queen onesie.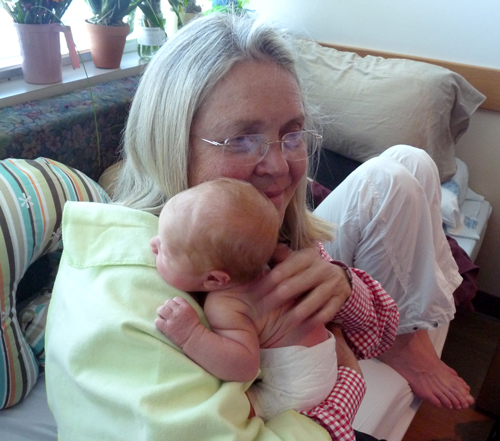 Anne-Marie's Mom is the proudest Grandma on the planet. He looked pretty comfortable in Grandma's arms and she's soaking up every second of it!