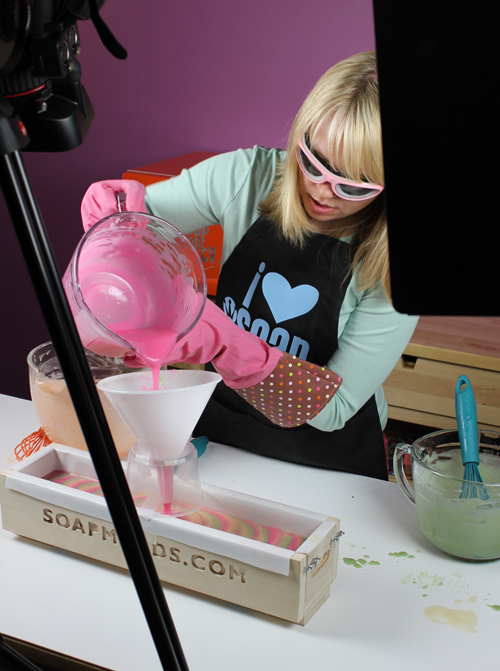 We had a very entertaining Soap Queen TV shoot today. And, I'm betting you can guess what the first project was! That's right, we're doing an Advanced Cold Process project. Woot woot! We decided it was time to follow up the popular 4-episode Starting Cold Process Soapmaking series with a bold, bright, colorful trifecta of joyousnesss.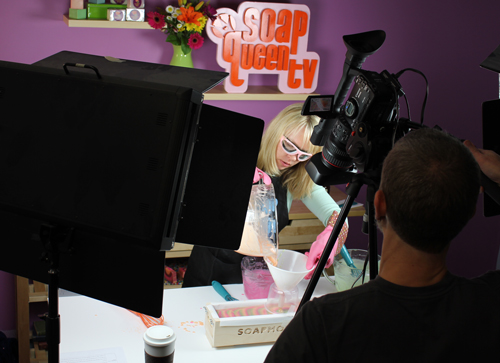 I busted out a new set of pink gloves to go with the newly designed bright set and the cheery soap colors (Tangerine Wow! and Electric Bubblegum Pink plus a specially designed green blend just for this project).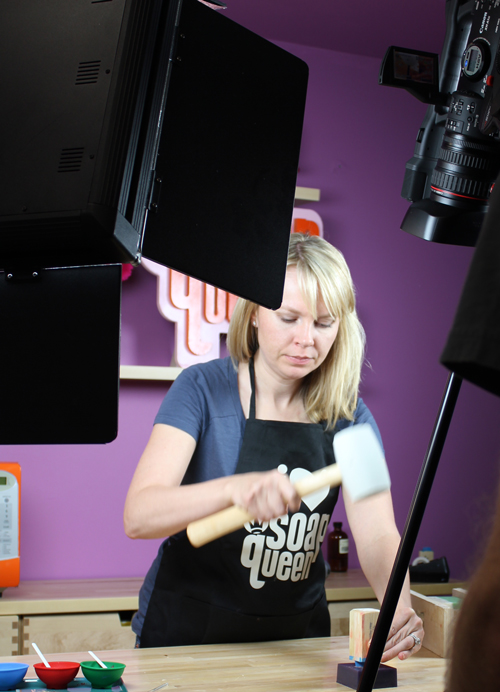 I look super serious in this photo but really, I'm just concentrating on hitting that mallet in just the right place to make a perfectly impacted stamp in fresh melt and pour. We've got some fun tricks up our sleeves to make the clear Acrylic Stamps and the Resin stamps come out lookin' fine and fly every single time.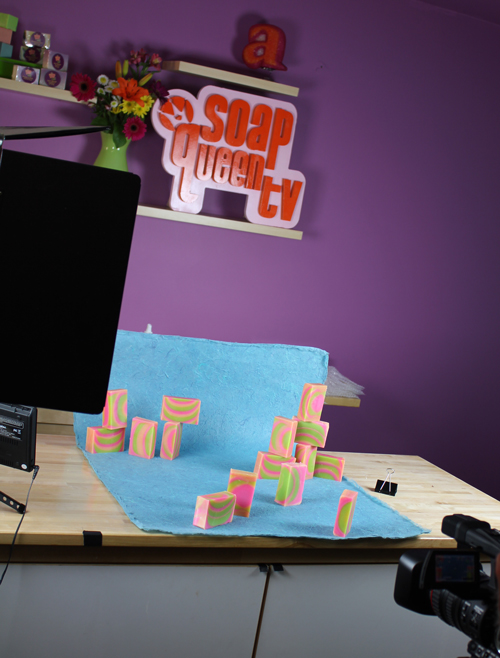 We still have a couple videos to release before these ones (yes, yes, I swear, those Kristy videos are almost ready! By the end of October … really!) but we hope you'll think they're worth the wait when you see them. =)