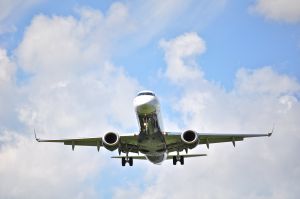 (Note: I wrote this last week! I'm happily in Bellingham right now enjoying our two months of good weather)
I'm on a business trip right now. I travel a lot – enough so that it's not glamorous anymore. One of my favorite parts about traveling is that you just never know who you'll meet. I'm a big fan of the 'Never Eat Lunch Alone' concept. In a nutshell, it says that connections are your most important asset and you should go out of your way to make connections wherever you are. So, while I'm not obnoxious about it, I'm happy to chat anyone up when there's an opportunity.
Yesterday, I chose the wrong security line. Like the really really wrong security line. It was interminable and moved so so slowly. So naturally I started chatting with the guy next to me. He was on his way to Brazil (cool!). He was a forest specialist (cooler). He was designing a forest in Brazil to help offset carbon emissions (ding ding ding!). My husband works in fiberglass. He designed the world's largest scrubber to clean air from coal fired emission plants. Might there be a useful business connect there for him? Though it may not come to anything, by being friendly and open in an airport security line, I was able to get the two men connected.
When I went out to dinner last night, I was telling my friend the story of the neat coincidence in the airport security line and she turned to me and with all seriousness said "Oh, I totally believe that smiling is your best sales asset." And then, she proceeded to tell me a story that blew me away. She's a commission salesperson and she sells useful marketing concepts to businesses. When she was on a business trip last month, she took some downtime to hang out by the pool (no, Brambleberrians, there will be no pool time for me today). She smiled at someone, they started up a conversation and it turned out that he was from her home town (cool) and he had been thinking about utilizing the marketing services she sold (cooler). When she got home, she called him and sold him a six-figure contract (ding ding ding!), all because she was friendly and approachable.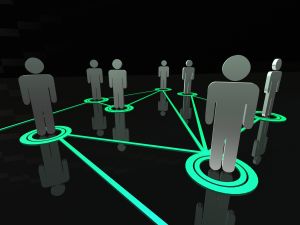 When you're in business, it's about putting yourself out there; not in an obnoxious way – in a friendly, helpful, approachable way. After all, you've got something that you know will help people – whether its awesome handmade soap or a killer marketing plan or a way to clean air – you've got something that solves someone's problem. So, smile at the next person you see in the grocery store line, compliment them on their outfit, chat them up about what's in their cart and start looking for opportunities to make new connections, wherever you are.