Loving my order from, 
Zoe-Life
! When I saw these happy and foody soaps I couldn't resist the splurge!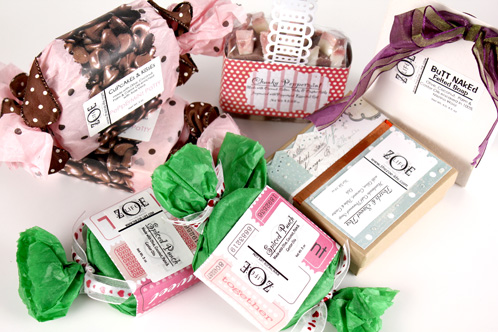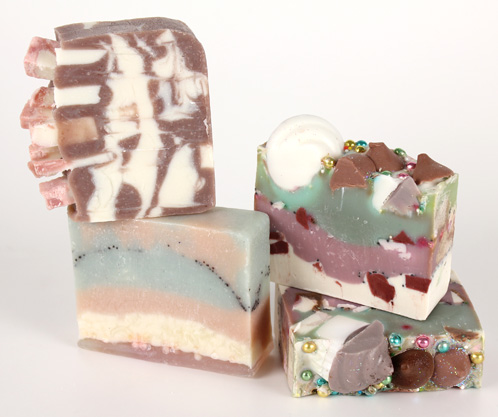 Below are some pictures from Erika, owner of Zoe-Life.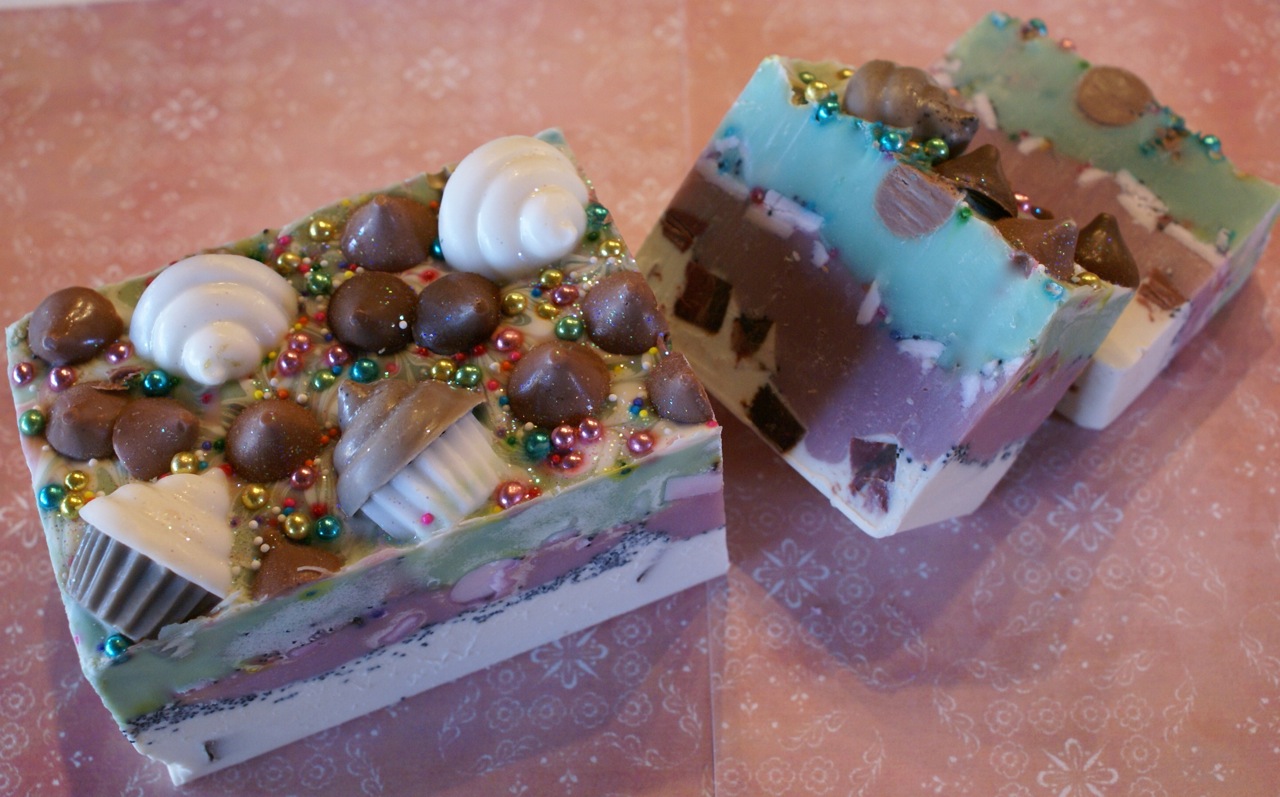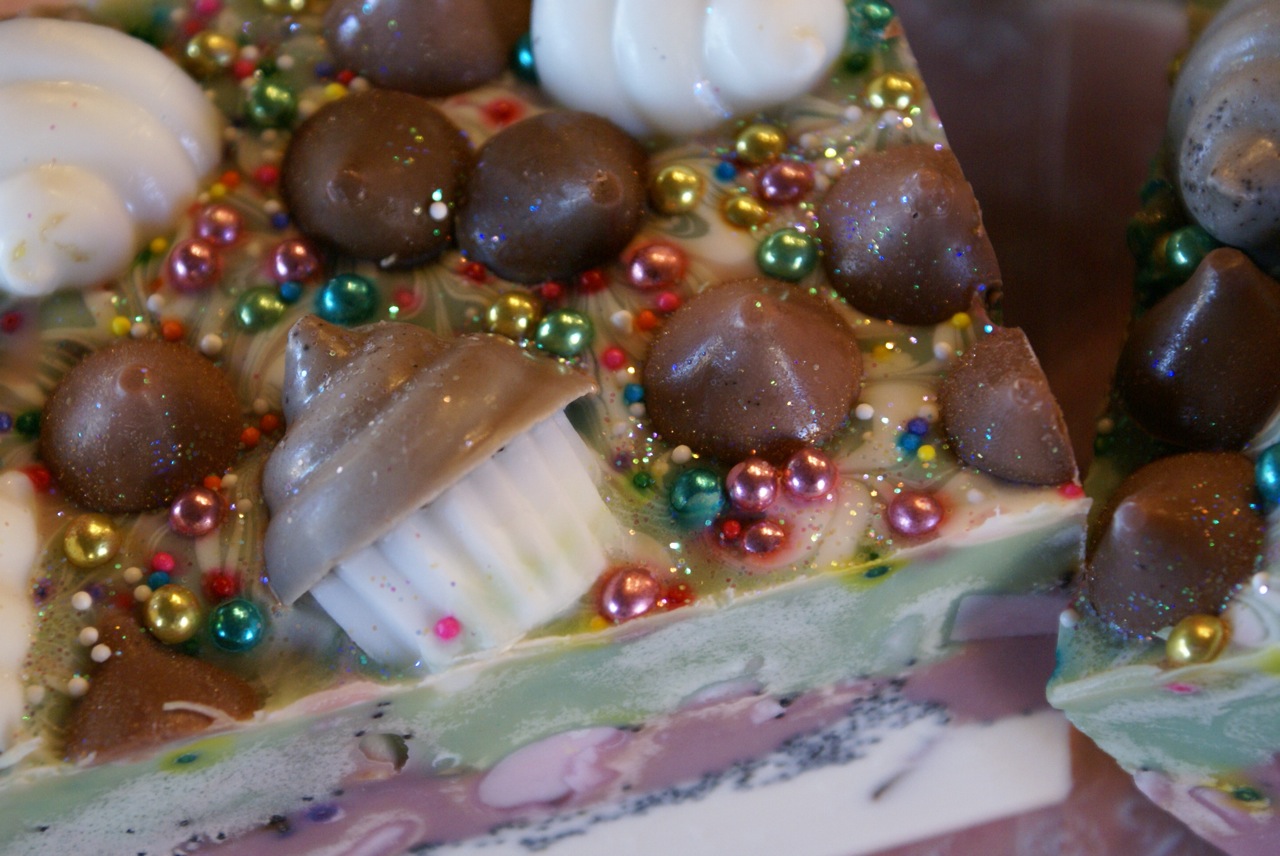 Naturally I loved her sweet cupcakes and kisses soap so Erica (Zoe-Life creator)was  kind enough to share her technique so the Soap Queen readers could have their hand at making their own. Here's a brief description of her process.
"Ok, this was my first attempt, but I adore these little cupcakes I found. I have a soft spot for all things sweet. I made this Cupcake 'n Kisses soap using melt n pour for the cupcakes and chocolate kisses. I used the basic soap recipe but replaced the water with Aloe Vera juice and used three oxide colors, pink, turquoise and titanium dioxide. I used Bramble Berry lcp melt n pour for the cupcakes and the kisses. I used glitter and some sugar sprinkles to cover the top (next time I will use jojoba beads for the sprinkles.) Then I used a yummy peppermint patty fragrance. It smells so sweet and good.  Anyway, you were an inspiration for me to do something with cupcakes. It was lots of fun!"
Want more of Zoe-Life? Check out her website, Etsy shop and Facebook!