Soap making is not only fun, it can have a dramatic impact on lives. After falling on tough times, Casey started teaching her son Donovan how to make melt and pour soap. Donovan fell in love with the craft, and quickly began selling his creations at a local farmers market in Albuquerque, New Mexico, and on Etsy. Donovan is currently looking into selling his soap at local stores, and was chosen as a featured artist in the upcoming issue of Albuquerque Magazine.
Donovan donates half of the profits from his soap to the program that helped him and his mother get back on their feet, the Supportive Housing Coalition of New Mexico. Donovan's fun melt and pour creations include Mac and Cheese Soap, Ice Cream Soap, and Millennium Ship Soap. Read on to learn more about Donovan and Casey's inspiring story!

How long have you been soaping for and how did you get started?
I have been soaping for 2 almost 3 years. I started by watching my mom soap and then she started teaching me as part of my homeschooling for math and science lessons.
Casey Smith (Donovan's Mom): Donovan & I were homeless 3 years ago. Prior to being homeless I soaped and did cake decorating as a hobby. Once we were out of the shelter and had our own apartment I went back to soaping. I also decided to homeschool Donovan since it would mean he would be going to his 5th school in 2 years because of homelessness. Soaping was a fun way to incorporate math, science, art in and now that he has his own business he is learning entrepreneurial skills, how to spend and save money, and how to give back.
Donovan donates 50% of his Pie Soap sales to the Supportive Housing Coalition of New Mexico. It was through their housing program we were able to get out of the shelter and back on our feet. Donovan now is able to help other families fight homelessness by donating. He will also be donating about 300 soaps to the Stand Down Albuquerque in October…which helps homeless veterans here. I am a disabled Navy Veteran.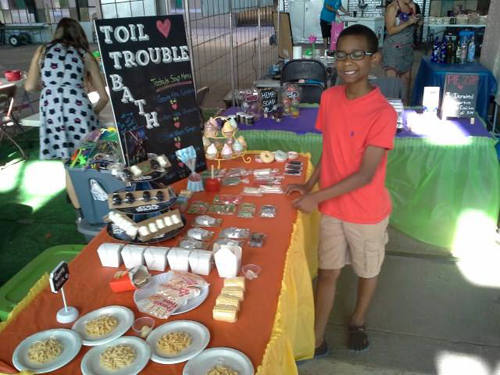 What sort of advice would you give to those soapers just starting their businesses?
Have fun with it. Don't be afraid to try new things and be creative.
What is your favorite type of product to make?
Deodorant because it helps people, its fun to make and easy.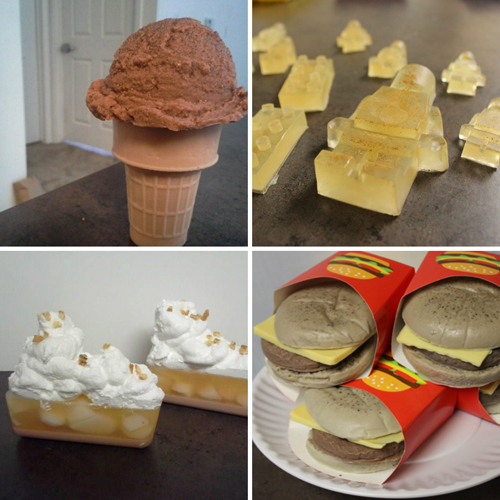 What inspires you to create?
Knowing I can help other people by making soap.
How did you come up with the name for your business?
Its a line from Shakespeare and I like to read. My mom and I came up with different business names and then sent those to my big brother to chose which one. He chose Toil and Trouble from them.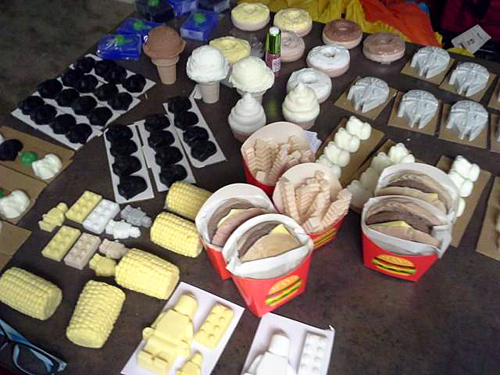 What is your favorite Bramble Berry product and why?
The fragrances. My favorite scent right now is Chipotle Caramel because it smells really unique. I also like Lemon Cake and Coconut Citrus Sorbet Fragrance Oil. The Aloe Vera Melt and Pour is great also….customers really like my popsicles made with it.
Tell us something unusual or unique about yourself!
I learned Spanish last year when we lived in Puerto Rico and Ecuador for the year. I am now learning Thai and French.
Donovan's Mom: As part of homeschooling and just trying to make up for being homeless I took a 'world-schooling' year for him. We lived in Puerto Rico for half the year and then in Ecuador for the next half. He was able to fully immerse in learning the Spanish language, learn history first hand, he actually visited the Inca Ruins Ingapirca in Ecuador vs sitting in a classroom for a day. We are saving up now to go on his dream trip to Paris so he can draw under the Eiffel Tower…fingers crossed!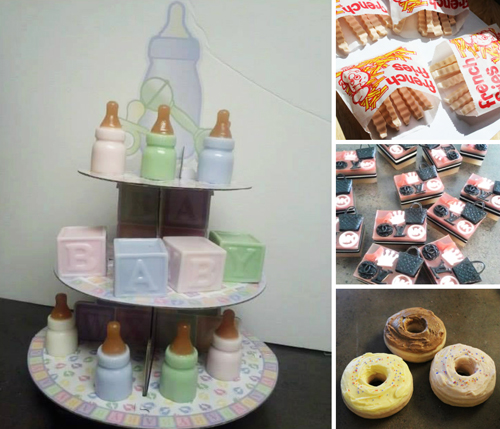 What are some of your other hobbies and interests?
Reading…I read 150 books one summer. I love to draw and hope to be an artist in Paris when I grow up. I love music.
What is your number one soaping tip? 
Try to be unique with your soaps. Mix colors and fragrances to make them unique.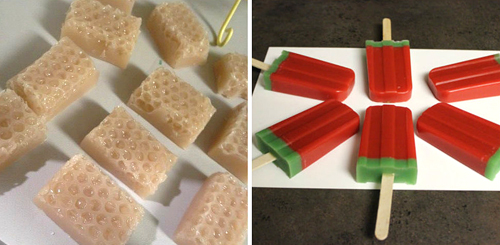 Have you ever experienced a horrible soapy fail? How did you work through it, and what did you learn?
Yes, my first popsicle soap was crazy looking. It was a Spiced Pear Popsicle. I think I added extra oil or too much fragrance but it had holes and lumps and was crumbly. I learned that less is more and its ok to make mistakes.
What do you love most about creating bath and body products?
I like trying new things and surprising people with new items. Its fun to trick people…when they realize that its not food but soap it is pretty funny.
Incredibly inspired by Donovan and Casey's story, Bramble Berry Soap Making Supplies and Soap Queen are happy to make a donation to the Supportive Housing Coalition of New Mexico. If you would like to make a donation, click here.
Find Toil and Trouble:
On Etsy
On Facebook