Recently on our Facebook Page, someone asked about selling their products consignment. If one person is having that question, you can bet others are. Selling consignment is often a first step to getting into a retail store. Consignment means that a store owner will take your product and instead of buying it, they will pay you for the product when they sell it. You own the product, in their shop, and are responsible for stocking the store shelves. You and the shop owner work out a deal for a percentage of the sales – generally a 70/30 or a 60/40 split with the store getting 30% or 40%. The reason that the store gets less than 50% is because you, the small business owner, are taking all the risk. First you will need a contract with the shop owner.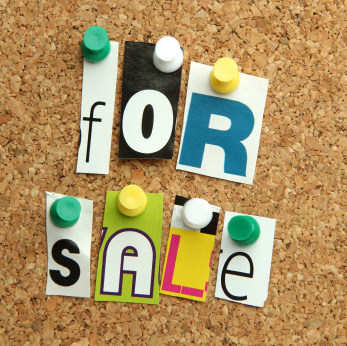 For those of you that are saying in your head, "Oh, I don't need a contract. The store owner knows me/is a friend of mine/went to school with my brother/is in my yoga class/etc… and she/he wouldn't possibly hurt me!": Best intentions are lovely and I always go into any business relationship planning for win-win AND, I always have a contract. You, too, need a contract. This document will govern everything with the business relationship you have with the store owner. The contract should cover the following:
(1) The percentage split – Are you getting 70% of the sales price? Less?
(2) Rent or extra fees – Is there administration cost every month? Is there any rent that the owner would like you to pay for your part of the store?
(3) Theft and damage – Mistakes happen and unscrupulous people happen. Who pays for that inventory? You or the shopowner? Or, is it a split?
(4) Payment – How often are you paid?
(5) Removal – If things aren't selling, when and how can you pick up your products?
(6) Inventory – Are you keeping track of inventory or is the store? What if there is a discrepancy?
(7) End Date – How long does this contract last? Under what circumstances can you get out of the contract?
Other things that you will want to take into account are general business questions – is this store in a good location? Will the store owner give you good placement in the store? Can you work with them on in-store promotions? Will you be proud to have your merchandise in the store?
It's important for you to do the research into the store before you approach the shop owner. Is the store in good traffic location? Will the store owner do a good job promoting her store (and your products)? Your soap will be tied up in the store, while you still own it. It is a big risk and that's why you are normally paid more than 50%. If you get a chance, talk to other people that are consigning in the store about how their products are being treated in the store and how their products sell through. Past experience predicts future experience.