Would you like the opportunity to showcase your soapmaking skills and a chance to enjoy soap made by fellow soapmakers in our rockstar soaping community? Yes? Then enter the Bramble Berry Soap Swap- it's not to late! Read the rules here and send us 12 bars of soap by Monday, May 2nd! Make sure to email us at swap(at)brambleberry(dot)com and tell us if you'll be submitting melt and pour or cold process and which fabulous Bramble Berry fragrance you'll be using.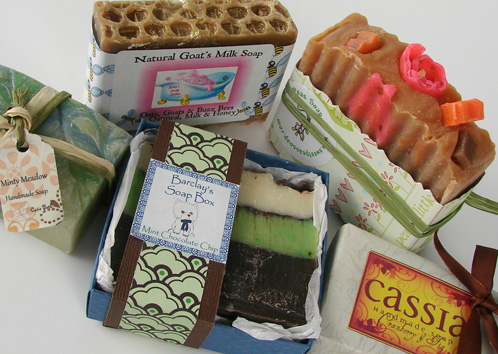 Beautiful soaps from the last soap swap.
If you need some inspiration, see pictures from our last soap swap in here and check out the swap line-up thus far! We already have 74 people signed up for the cold process group and 49 peopled signed up for the melt and pour group. I can't believe we have 123 participants already. EEEK!