We're done with the Magical Soap Swap Express and
judging from our Facebook page,
lots of our fun swappers are getting their boxes as well. It was EPIC! Thank you to all who sent in beautiful soaps (cold process and melt and pour) using Bramble Berry
fragrances
! It was a smashing success, entirely thanks to
Amber's
help and organization (judging from the gifts that were sent in for Amber, I'm sure many you swappers talked to Amber and loved her just like we do).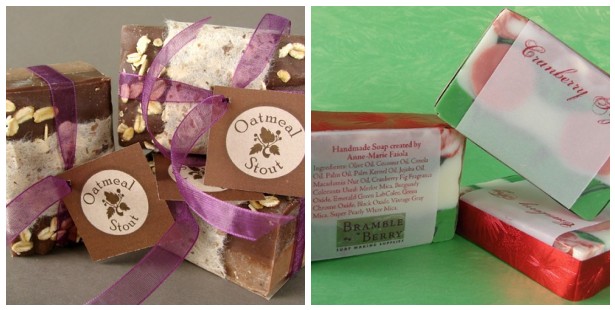 Click the links for the recipes.
On a whim one day (in October, right before our 'busy season') I thought it would be fun to have a
soap swap
with the Bramble Berry fans on Facebook…so I posted the idea (without talking to my team first) to see if anyone would be interested. To my surprise there were 100+ people who loved the idea. Thankfully, my team forgave me for not asking them. I realllllly didn't expect 100+ swappers or else I swear, I would have asked! The soaps started rolling in like thunder and we opened each box with Christmas morning excitement. It was so much fun to see soaps made by Bramble Berry's fabulous customers. Hundreds of jaw dropping soaps scented with BB fragrances and essential oils filled our soaping studio – I was in heaven! Check out just a fraction of the swappy, soapy eye candy…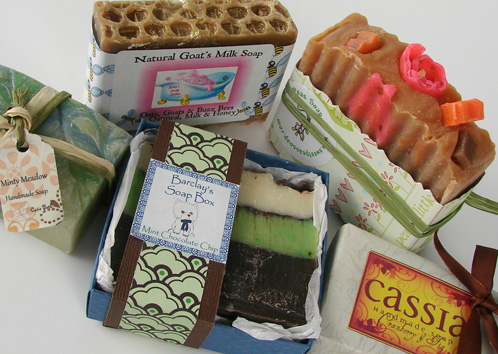 Cold process category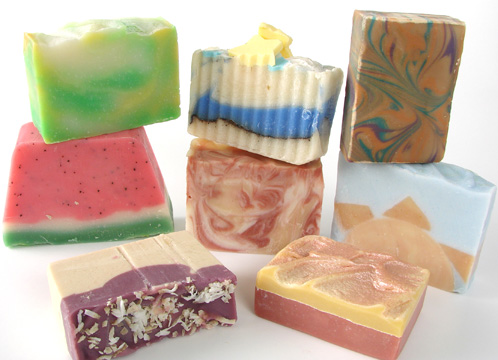 Cold process category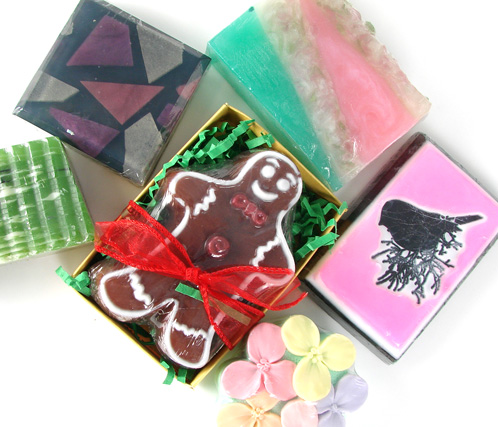 A few melt and pour entries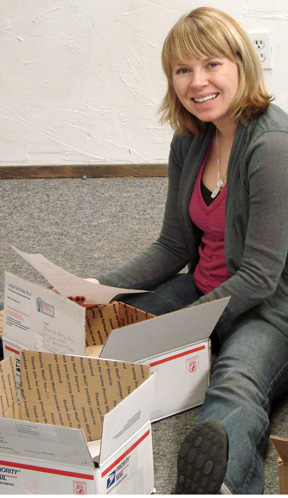 Though Amber did (not kidding) 90% of the work, I did manage to swoop in for the last 10% of the individual soap wrapping, boxing up and final shipping labels. Amber and all of the amazing swappers deserve all the praise for the successful swap. Thanks again for everyone's participation. I feel so lucky to be involved in such a close-knit and talented soaping community. Looking forward to the next magical soap swap!  And yes, this time, I'll ask my team before I schedule it.