"We" (meaning the royal "we" for all of Bramble Berry!)  have been obsessed with Jeanee's Dirty Laundry Blog for quite some time. I'm pretty sure the entire customer service and marketing team check in daily (including myself). Her posts are always cheeky, fun and inspirational, which is why we invited her back for a second time to be on the Bramble Berry S.O.A.P. testing team (a group selected to test new fragrance oils for Bramble Berry- read more about S.O.A.P. here). After testing the mystery fragrances in her mini bath bomb cupcakes, she was a dear and sent us a sample of each (sweet!). You shouldn't have, Jeanee, but we're so happy you did. My marketing team and I were like jungle animals, fighting to smell each bath bomb at the same time.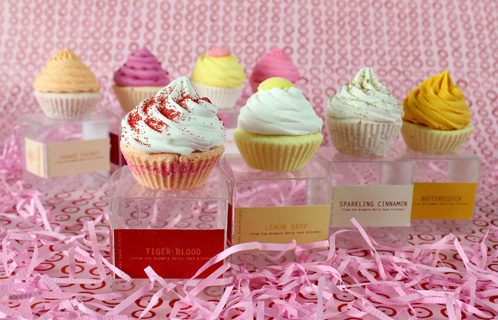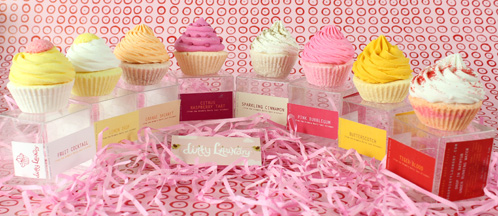 Our favorite part of Jeanee's testing is that she actually tests them out on her own customers. It's very interesting to see which of her bath bombs sell out and which lag behind due to the scent. We're taking notes on the best sellers and bath bombs that didn't sell at all (yikes, that fragrance probably won't make the cut). Check out the blog post for more dirty details about Jeanee and her S.O.A.P. adventure on  the Dirty Laundry Blog. But I warn you now…you're probably going to get sucked in!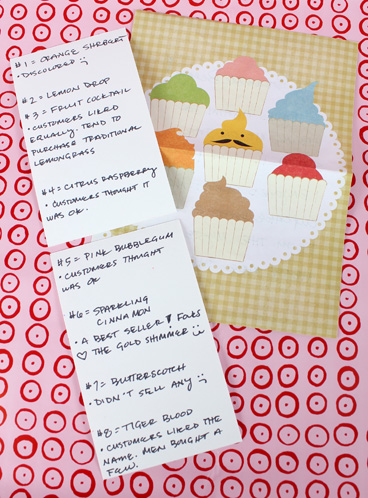 Do you want to get your hands on Jeanee's Cupcake Bath Fizzies? Shop Dirty Laundry HERE.
Thanks again, Jeanee! We heart you!