Excitement is building around our offices as the Handcrafted Soapmakers Guild Conference quickly approaches. The annual conference draws attendees from around the country, and it's a great place to learn new techniques, make connections and befriend fellow soapmakers. I'm super disappointed that I can't attend this year, but it's for a very good reason: our Bramble Girl is due smack dab in the middle of the conference! To keep everyone in the loop on the fun, we are sending the famously wonderful Kat (see two of her blog posts here and here) to teach an advanced soapmaking class and two Soap Queen guest bloggers to keep us updated with blog posts and photos throughout the conference. Don't be shy; say hello!
Michele Lang, Tierra Verde Handmade Soaps
"I'm a wife, mother, blogger, and self proclaimed soap nerd living in Lubbock, Texas—a place best known for our expansive horizons, cotton and Buddy Holly.
What began in 2008 as a mere curiosity about the soap making process quickly became an insatiable passion. I fell in love with the intriguing chemical process, the artistic expression, the earthy perfume of essential oils, and the overall connection to the beautiful ingredients. I'm really just a gal who sees handcrafted soap as a beautiful art form. I feel a connection to the ingredients and my goal is to feature them as "the star" of the show.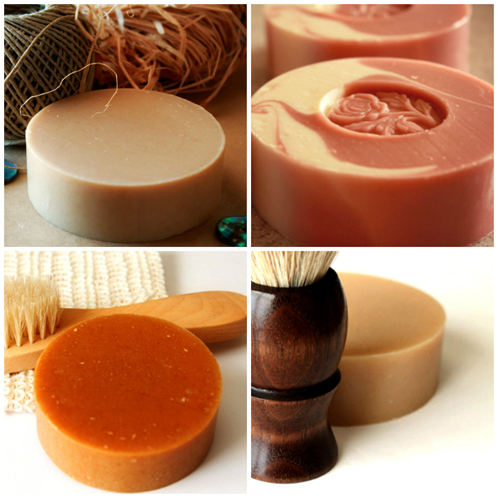 My style tends to be modest and clean, as I feel this is the best way to highlight the organic, unadulterated nature of the ingredients such as aloe juice, olive oil, essential plant oils, honey, rolled oats and clays. These ingredients provide a correlation to earthy, wonderful things that are beneficial to spirit and skin."
Connect with Tierra Verde Handmade Soaps on:
or on their Facebook!
And, of course, watch for her blogs in May right here at Soap Queen.
Jean Horn, SoapArt
"I started making soap in 2008 because my sister needed someone to make soap that she could sell in her art studio. I decided to give it a try and was instantly hooked. I love the entire process of making soap (well, maybe not the cleanup!). It's a rewarding combination of chemistry and creativity. The name, SoapArt, was conceived as a way to combine her art and my soap. The SoapArt mission is to provide quality products at excellent prices.
I like making soap from scratch using the cold process method. It's also my favorite soap to use. I also enjoy glycerin soap crafting. It's a wonderful creative outlet. There are so many design possibilities with glycerin base. And there's also that instant gratification thing going on there as the soaps are ready as soon as they can be popped out of the molds.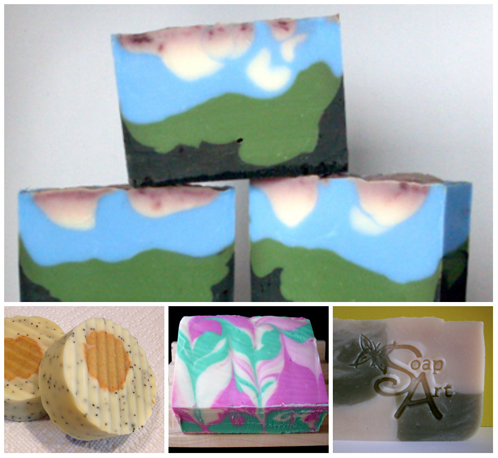 Lotion bars and lip balms are a large part of my day to day operation. Adding color and fragrance/flavor keeps it interesting. I currently offer more than 125 flavors of lip balm and seem to always be adding more. Lotion bars are solid lotion without any water added. They are truly a delight for your skin.
My mind is always swirling (pun intended) with ideas for future projects. I have way too many fragrances and flavors (is that even possible?), plus drawers full of cosmetic colors, and a hefty collection of soap molds.
I love what I do, and I hope it shows in the final products that find their way to my customers."
Connect with SoapArt through:
or on their Facebook!
Thank you to Michele and Jean for jumping into the conference head-first in my stead. Can't wait to read all about the conference, and see the pictures too! =)