Bramble Berry is offering more 3D mold options! Now you can get your 3D molds with a white back and a clear front for $7.75 with an even cheaper option on the way. Soon you will be able to purchase a totally white 3D mold for just $6.50. Why the change you ask? Because of the rising costs of plastic (a petroleum product), we were forced to raise our pricing on 3D molds. We've been brainstorming for weeks and came up with the idea to offer more choices so YOU can be in control. If you don't need clear, you won't need to pay for that increased plastics cost.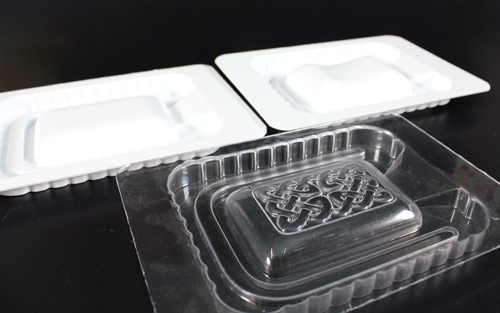 Have you ever made a 3D soap? Learn from Anne-Marie on Soap Queen TV. OR learn how to make a beautifully brushed 3D soap (below) by clicking here. I think this Rosette Mold would look amazing with the dry brushing as well.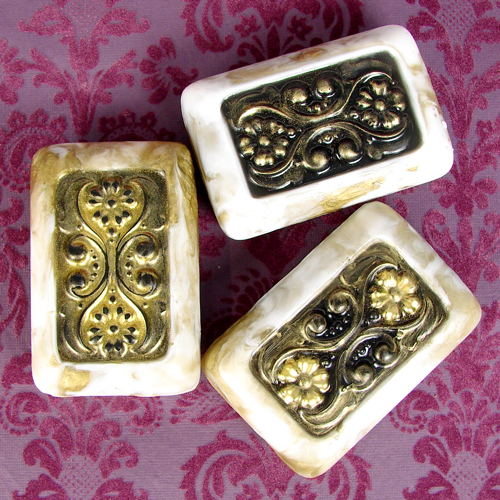 Projects we've done with the 3D molds in the past:
Heart Valentine 3-D Molds
Alien Head Soap
Loofah Soap on a Rope
Soap on a Rope – Basic Instructions
3-D Molds – Trimming
3-D Molds – Layering & Coloring Detail
3-D Molds – Pouring & Fill Line
3-D Molds Set Up
I love the 3D molds and the final bars – they're so smooth and sophisticated. Enjoy the entire line here.