Happy New Year! I can't wait to see what 2016 has in store. At the beginning of a new year, I take a lot of time to reflect what went right and what didn't go so well. Life is always a work in progress though so this means a lot of goal-making and planning for the upcoming year. I also love to reflect on all the crafty projects that have been created. The team and I have made so much soap this year. =)
I polled the office and looked at what you have pinned, commented on, tweeted and liked on Facebook to come up with this list of top tutorials for 2015. It's so fun to share my soapy ideas with all of you, and I can't thank you enough for your support, comments and feedback. Did your favorite project make the list below? If not, I would love to hear which Soap Queen tutorial was your favorite! If you're curious which tutorials made the 2014 list, click here.

TEN: Whipped Amber Bronzing Butter
This whipped butter has an amazing mousse-like texture, and gives the skin just a hint of color from the Copper Sparkle Mica. It's made with a combination of avocado butter, coffee butter and cocoa butter. Soft and spreadable, it melts on contact with the skin. It also smells amazing; the Amber Fragrance Oil mixed with Ancient Sedona Fragrance Oil is warm and sophisticated. The natural scents of coffee butter and cocoa butter add depth and richness to the scent. Need I say more?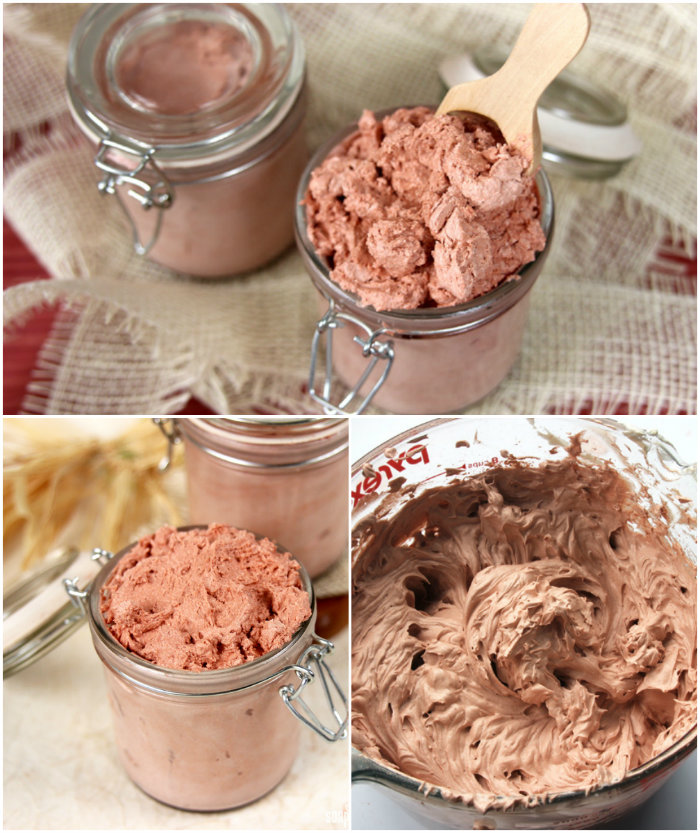 NINE: Fizzy Toilet Fresheners
These Fizzy Toilet Fresheners have been a game changer at the Bramble Berry offices and warehouse. Made with baking soda, citric acid, lemon and peppermint essential oils, these toilet fizzies leave the bathroom smelling fresh and clean. Simply throw one in the toilet after use to eliminate odors and fight stains. They are also really easy to make! I keep a jar of them in the guest bathroom at home, and the bathrooms at Bramble Berry are always well stocked.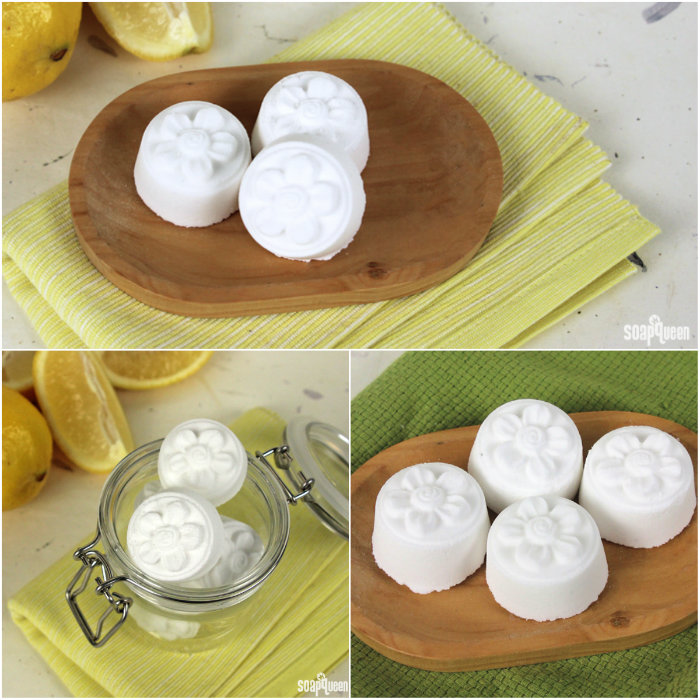 EIGHT: Soothing Floral Bath Salt Tutorial
If you're in need of relaxation, there is nothing quite like a warm bath. The Soothing Floral Bath Salts will take your bath experience to the next level with a light and floral combination of Orange Blossom Candle and Soap Fragrance Oil and Lavender 40/42 Essential Oil. These salts are made with three different kinds of salts – medium and fine grained Dead Sea salt and Epsom salt – for their soothing properties. It doesn't hurt that these salts look beautiful with the addition of dried botanicals.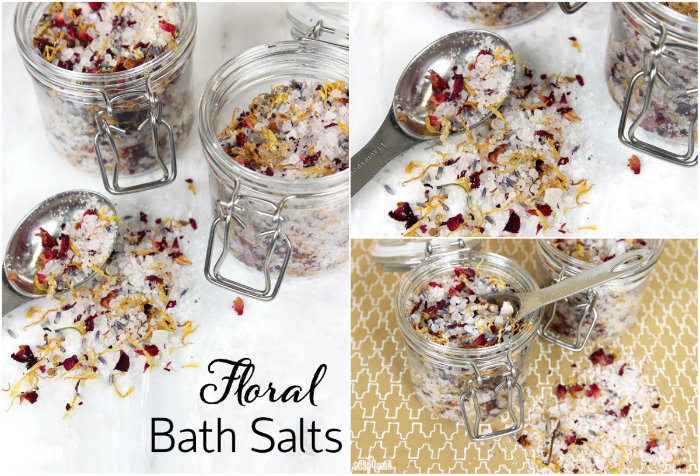 SEVEN: Mermaid Shell Melt and Pour
Who isn't inspired by the colors, scents and shimmer of the ocean? These Mermaid Shell Melt and Pour soaps are perfect for any mermaid-in-waiting with a blend of gorgeous micas and the clean scent of Crisp Cotton Fragrance Oil. This tutorial was a colorful spin on the Clam Shell Soap Queen TV video (shout out to Paula from PJ's Soaps for her amazing creativity!)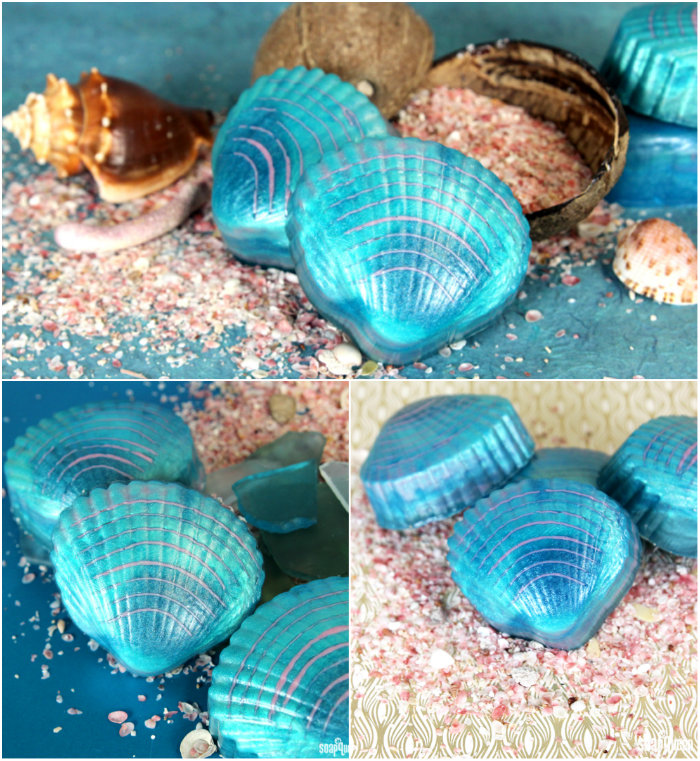 SIX: Rosy Red Lip Gloss
This recipe for Rosy Red Lip Gloss is my new go-to when I want a super shiny balm. The combination of castor oil, jojoba oil and cera bellina wax creates a solid texture that melts on contact with the lips or fingers. It's too soft for lip balm tubes, but perfect for tins and pots like the Daisy Lip Butter Pots. I'm so glad that several of you have tried this recipe and loved it!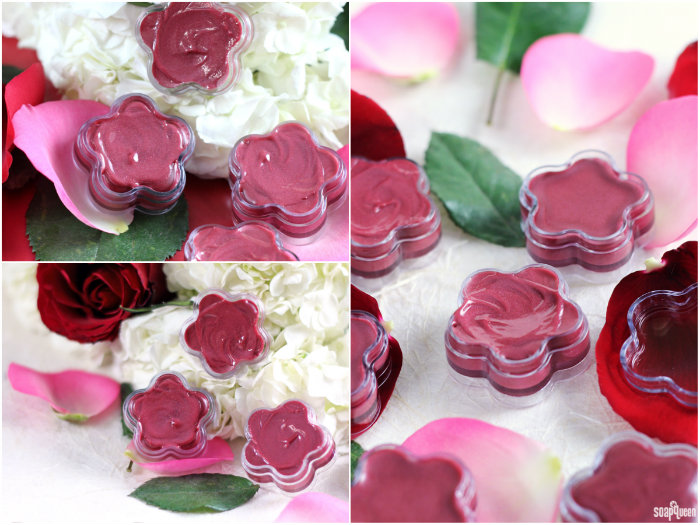 FIVE: Mermaid Tail Cold Process Soap
This year, we couldn't get enough mermaid-inspired projects. Fantasy-themed projects in general were a theme around here, with tutorials inspired by princesses and dragons as well. For this Mermaid Tail Cold Process Soap, the base was inspired by the waves of the ocean. The "petals," or "scales," on the top were made using the petal technique introduced by Erica Pence in the Artisan Soapmaker Ezine and made popular by Kenna of Modern Soap Making. This soap is topped with plenty of glitter.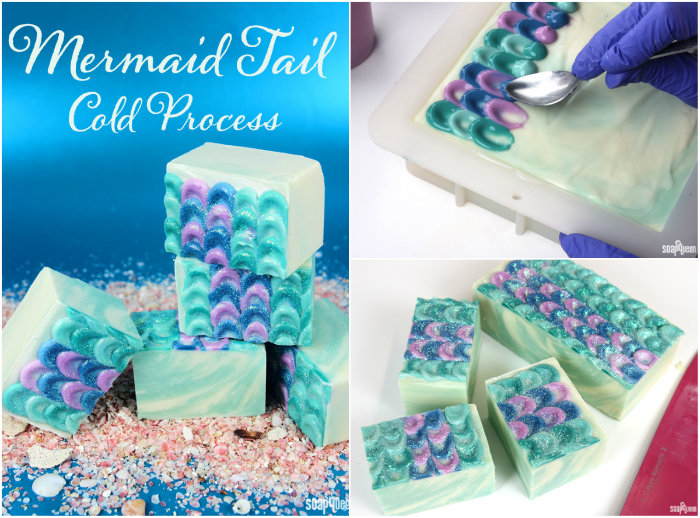 FOUR: Midas Touch Bath Bomb DIY
This recipe for the Midas Touch Bath Bombs is one of my favorite bath bomb recipes in a long time. The addition of meadowfoam oil and cocoa butter creates a super luxurious bathing experience. It also transforms the water into a tub of gold, and leaves a very light sparkle on the skin. It's scented with a combination of Orange Grove Fragrance Oil and Champagne, which smells just like a mimosa.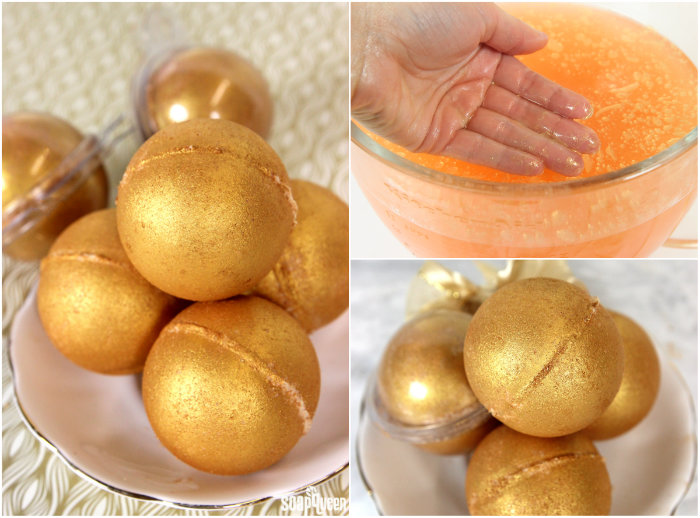 THREE: Alpine Adventures Cold Process Soap
This Alpine Adventures Cold Process Soap is not for the faint of heart. It's quite a difficult project but the results are definitely worth it! Layers of thick soap are placed into the mold to create an Alps landscape complete with hills, clouds and a majestic peak. When I cut into this soap, I did a little happy dance. Later, I tried to make it again but ended up liking the first design better. You voted on Instagram and agreed. =)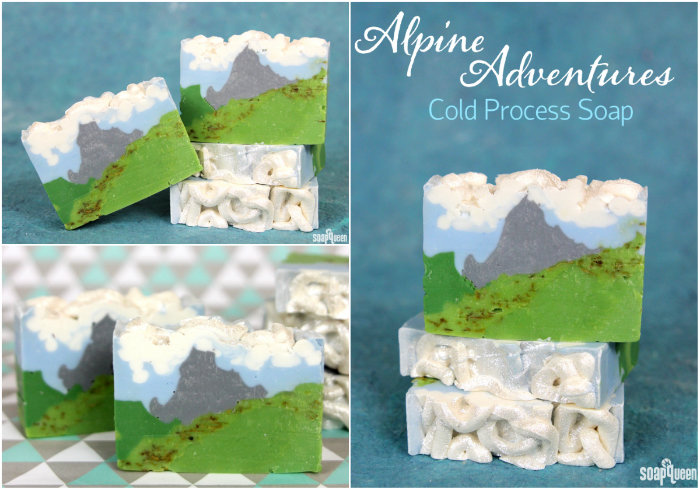 TWO: Minty Clay Melt and Pour Bars
Simple yet full of color and texture, it's easy to see why this Minty Clay Melt and Pour Bar was the top melt and pour project of 2015. Activated charcoal and spirulina powder give the layers definition, while the poppy seeds add a cute "polka dot" layer. It's scented with rosemary and peppermint essential oils for a clean and fresh scent. The tutorial also comes with a free downloadable PDF label template for a professional look.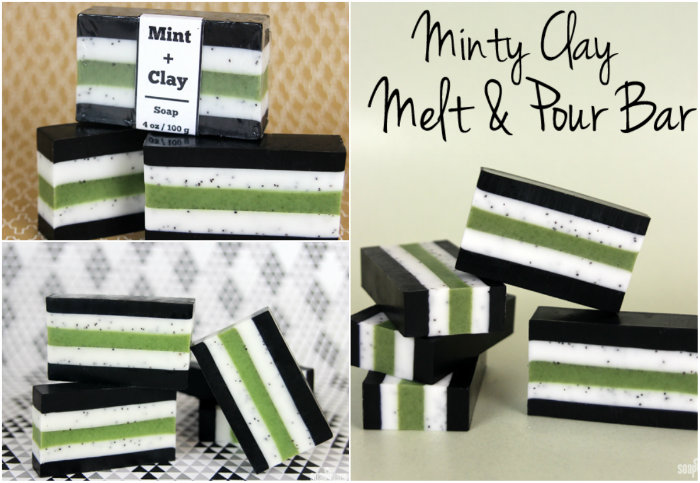 ONE: Jasmine Lace Cold Process Soap
Drum roll please….the number one tutorial this year goes to the sophisticated Jasmine Lace Cold Process Tutorial! The elegant lace pattern on this soap is created with a homemade silicone mat. This technique was made famous by the talented Clara Lindberg of Auntie Clara's Handcrafted Cosmetics. To see how she makes her silicone textured mat, click here. I love how the white lace pops against the deep purple base created with Radiant Plum Colorant. It's scented with the floral and soft Jasmine Dreams Fragrance Oil. Picking a top project this year was difficult, but with 2.2K pins on Pinterest, and more than 600 shares on Facebook…this was the clear winner.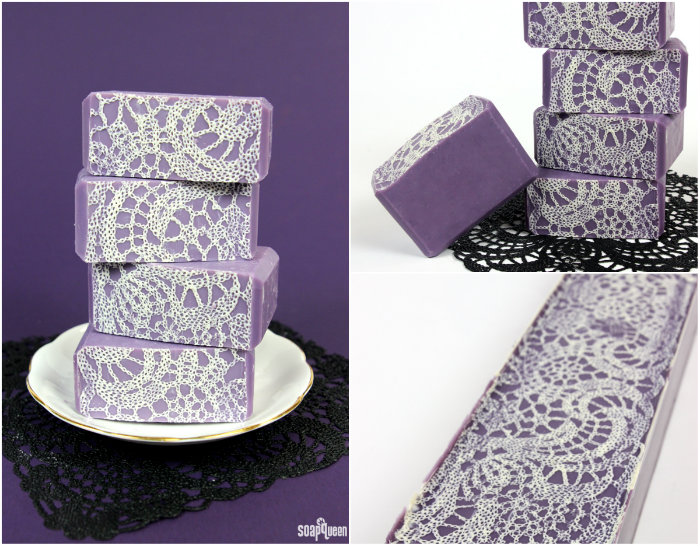 I hope you enjoyed the tutorials of 2015! If you give any project here a try, I would really love to see the results! You can share your images on the Bramble Berry Facebook page, or tag your photos on Instagram with the tag #SoapShare. What do you think of these top choices for 2015? Did you have a favorite tutorial that didn't make the top 10 that you think should have?