I thought it would be fun to share my first attempt at the watermelon soaps. With just a few minor adjustments, the soap turned out way cuter on my second try! I'm sure you agree. On the second batch, I made the rind a little bit smaller, my seeds even and square and switched up my technique a touch. They're still pretty darn cute, but unfortunately the soaps below took second place. It turns out that trying to cut the seeds in triangles were just not the most winning idea. See the first prize watermelon tutorial HERE if you missed it yesterday.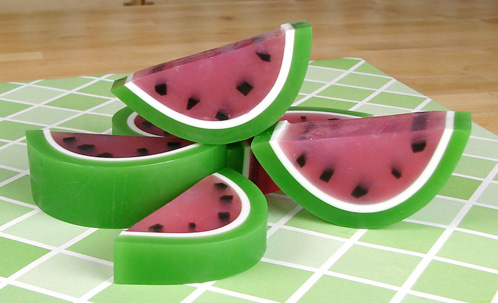 Bigger rind and uneven seeds.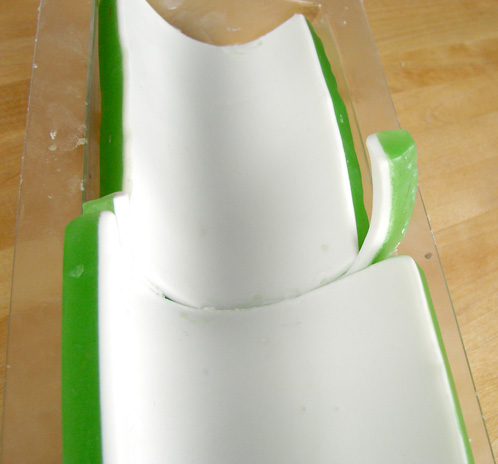 Here, I filled up the entire half round mold with white soap which made the white part of the rind a little too thick for my liking. My resourceful habits told me to reuse the some of the soap I had cut off the edges. It worked but it's not pretty. The first prize technique is much quicker and easier (see the juicy beauties below).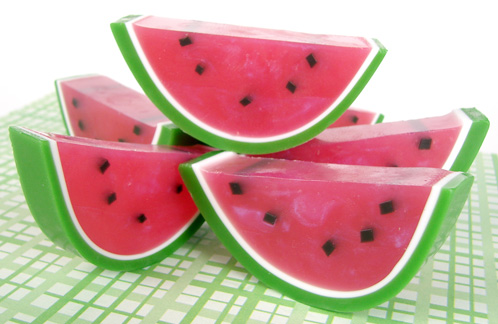 These were the winners. Check out the tutorial HERE.