If you're not having a white Christmas this year, this cute little snow globe might be the next best thing. A fun decoration for your own home or a quick gift idea, our Holiday Snow Globe is a simple and customizable project that is kid friendly and easy to whip up at the last minute. For the example project we used our Penguin Erasers, but you could use any embeddable toys (how fun would a snowy unicorn or cute koala be, for example)? Let it snow, let it snow, let it snow!
What You'll Need:
8 oz. Tall Plastic Bail Jar
1/2 tablespoon Liquid Glycerin
Iridescent Glitter
2 Penguin Erasers
Water
Optional Additions:
Plastic Cap (to use as a riser in the lid)
Waterproof Glue (100% silicone glue for kitchen & bathroom or super glue gel both work well)
Fun accessories like Sea Glass or Holiday Buttons

Click here to add everything you need for this project to your Bramble Berry shopping cart!
ONE: Glue the plastic cap to the underside of the lid of the bail jar. This will allow the contents of your snow globe to stand up a bit higher so they are more visible.
TWO: Apply glue to the sea glass and attach it to the plastic cap on the lid of the bail jar.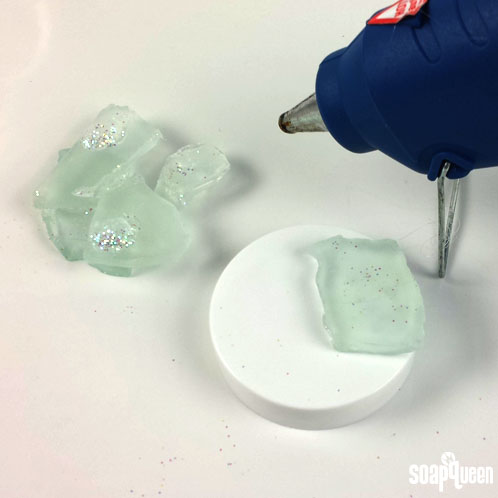 THREE: Glue the penguins to the sea glass. Tip: pay attention to where the clasp of the lid is. Position your penguins (or embeddables) so they won't be blocked when you seal the jar.
FOUR: Glue the presents or other goodies to the penguins.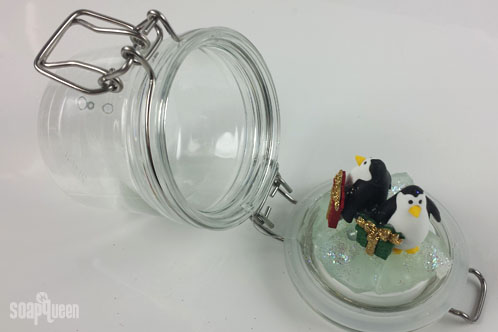 FIVE: Place areas of glue on the base and sprinkle glitter on these areas creating a sparkling snow effect all around your characters.
SIX: Check to ensure all components on the lid will clear the mouth of the bail jar then set aside and let glue set according to the instructions.
SEVEN: Once your glue has dried entirely add water to the jar until it is almost full, then add about 1/8 teaspoon of glitter.
EIGHT: Add 1/2 tablespoon of Glycerin to the water and stir well to full incorporate it into the water.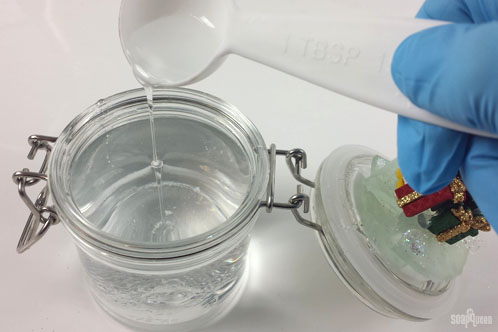 NINE: Holding the jar over a sink, carefully close and seal your bail jar. Displaced water may squirt out the sides.The ultimate goal is to get as much water in the snow globe as possible with the lowest amount of air bubbles.
TEN: Turn it over and check the seal. If it leaks, then the seal is probably not aligned with the lip of the bail jar. Try opening it again and straightening out the seal. Once sealed, flip the jar over, shake thoroughly and voilà! You have your very own winter wonderland!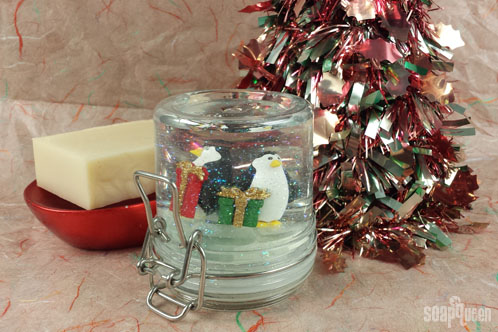 Glitter makes everything better … Happy Holidays!