These past two weeks have been full of crazy Givember activity, and we hope that you were able to take advantage of our special deals, coupons and holiday-themed tutorials. The last ensemble is super kid friendly and includes tutorials on soapy candy canes, bath fizzies, fun-colored Gingerbread Men, some swirly melt and pour and of course, these adorable little stockings. Happy giving!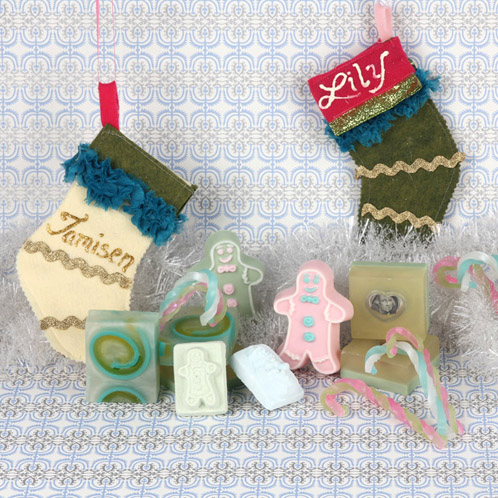 What You'll Need:
1/4 yard cream felt Fabric
1/4 yard forest green felt fabric
1/2 yard Rickrack
1/2 yard trim
1/4 yard felt fabric for boot cuff
Fabric paint
ONE: Take your fabric and fold it in half and line up the top of the pattern with the opening of the fold. Then loosely pin the free PDF stocking pattern to your fabric. We used pinking shears to give the stocking some texture, but you can also use regular fabric scissors.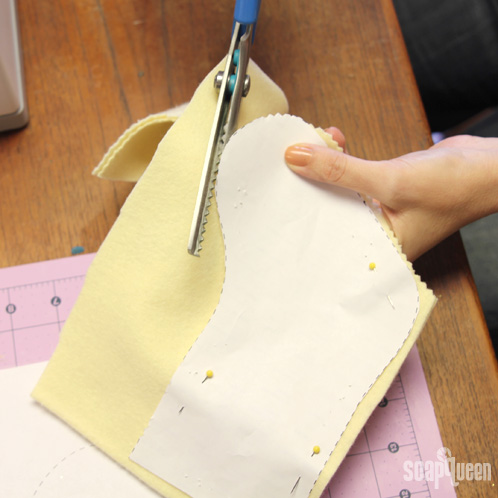 TWO: Pull the pins out of the stocking and sew a strip of fabric and a small loop of fabric to the back side of one boot. This will be your boot cuff and hanger loop. Sew a strip of green fabric to the outside of that same boot to form the cuff. Sew another strip of green fabric to the top of the other boot.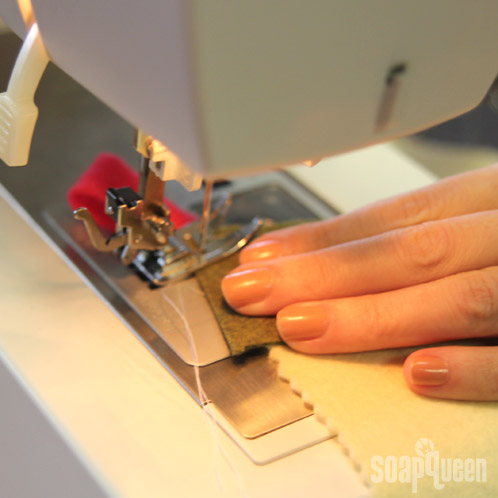 THREE: Pin both sides back together and then sew around the edges (don't accidentally sew the top closed!).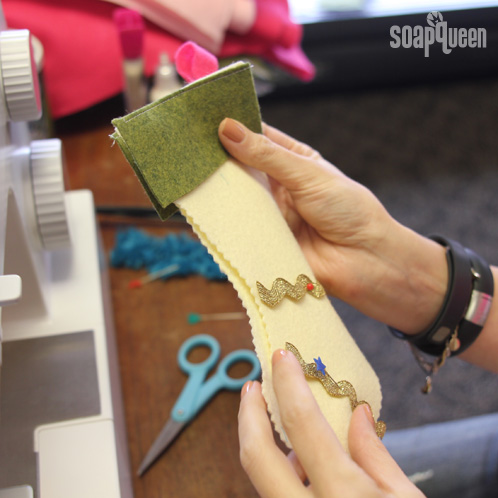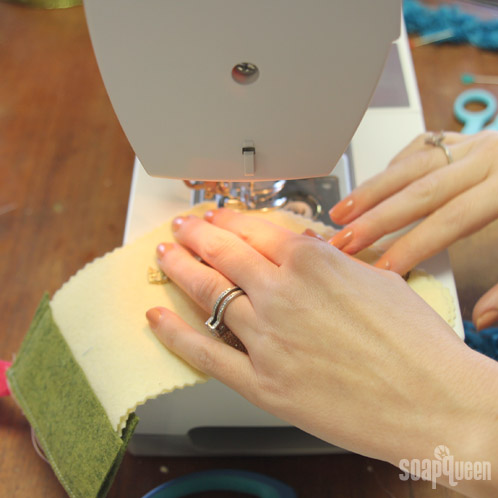 FOUR: Hot glue on embellishments! We used gold rickrack and some teal trim to add a little pop of color.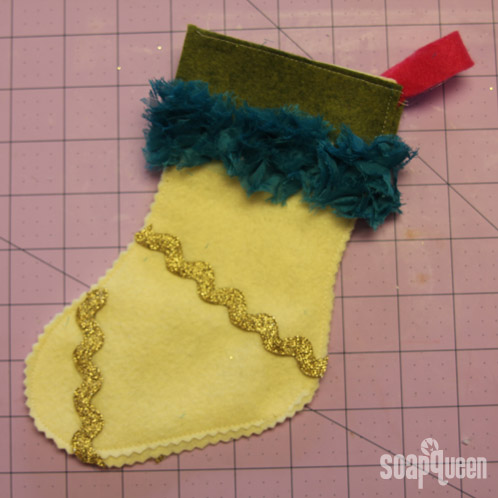 FIVE: Using fabric paint, hand write the name on the stocking. Allow the paint to dry for 30 to 60 minutes and then your stocking is ready to hang!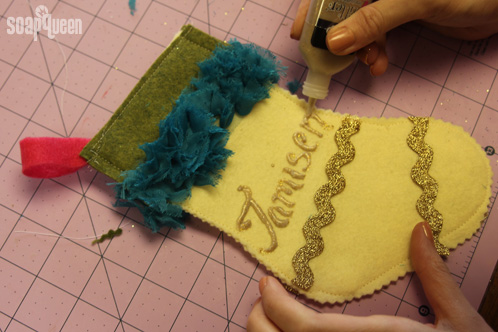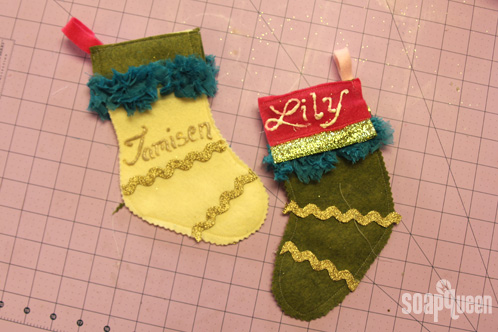 This stocking is part of our Kid-Friendly ensemble of gifts we've posted all around the web. Here's a list of where you can find inspiration and learn to make these projects: