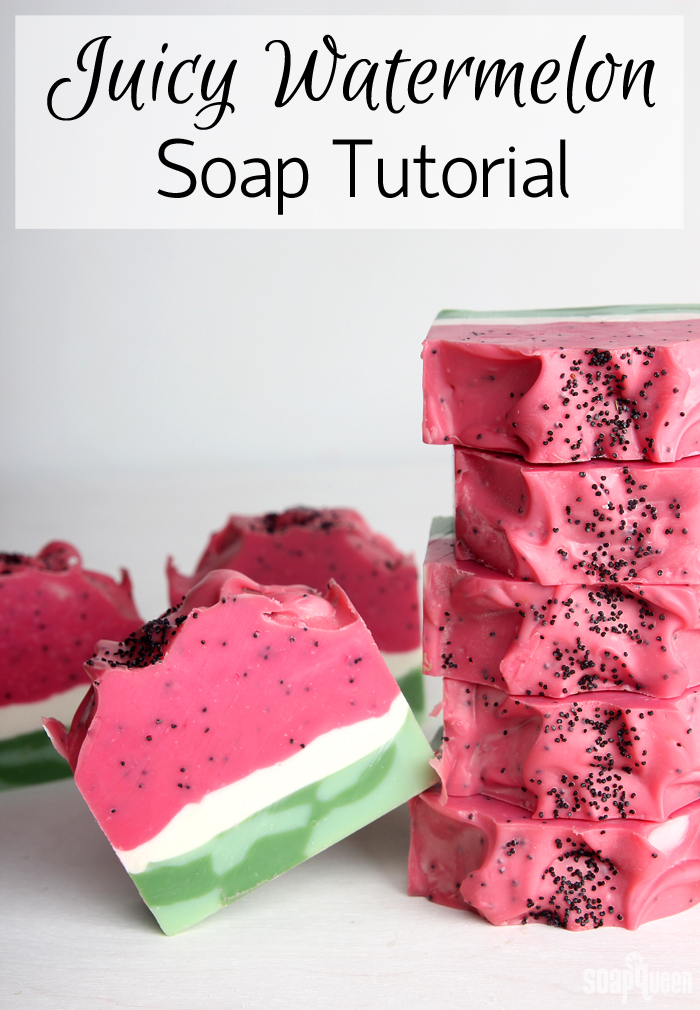 Watermelon is one of my favorite summer fruits. It's refreshing, light and delicious! With watermelon coming into season, I was inspired to create this fruity soap (of course!). The natural green, white and pink layers of watermelon are surprisingly simple to recreate with thick soap batter. This recipe is formulated with mango butter, coconut oil and olive oil pomace to help create a thick trace that's easy to layer. The recipe also contains a 12% water discount to prevent glycerin rivers.
To create the perfect watermelon rind, I used a combination of Kermit Green Mica and Green Chrome Oxide Pigment. The two green shades are poured into the mold in strips, which create a realistic look once cut. The new Magenta Mica is the perfect pinkish-red watermelon color, and poppy seeds look like tiny watermelon seeds. They also add a nice amount of exfoliation to the bars.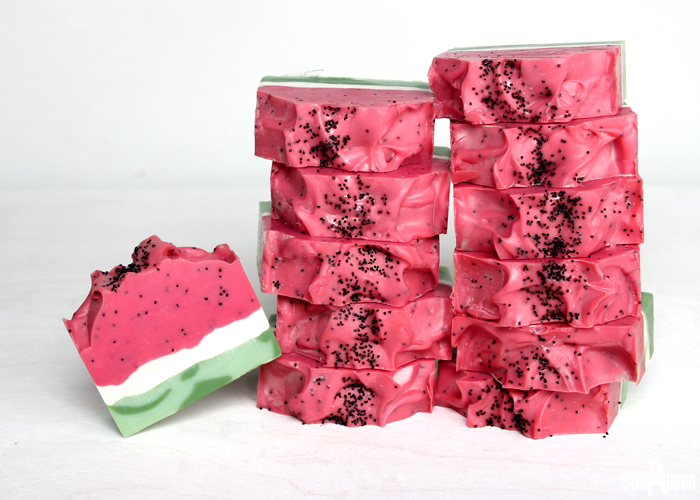 For this project, I used both Summer Melon Spritzer Fragrance Oil and Watermelon Fragrance Oil. The Summer Melon Spritzer has notes of watermelon which really come through in the soap. The Watermelon Fragrance Oil tends to fade in cold process soap, but the Summer Melon Spritzer Fragrance Oil helps give it a boost. It smells so juicy and fruity; I have a bar on my desk and can't stop smelling it!