If you need inspiration for your next recipe, new products are the way to go. A new scent can inspire a complementary design, a new oil can add something special to your favorite recipe, and a new natural additive can be the perfect finishing touch. We took that to heart and released plenty of new products that inspired some of our favorite tutorials from the year.
This month we're bringing back some of the most popular limited edition collections from 2017, as well as a few new ones to try. Find them here. They're only available while supplies last. If you missed out on the collections or if you're looking for the perfect holiday stocking stuffers, now's your time to stock up. Learn about the samplers and how you can get creative with them below.
Salt Sampler
This sampler includes about 1 ounce each of medium Dead Sea salt, coarse Kauai red sea salt, fine black sea salt, and medium pink sea salt for $5.95. Salt adds soothing and exfoliating properties to handmade products. It can also add a pop of color – fine black sea salt gives these bath bombs a beautiful gray hue that complements the Sultry Black Jasmine Fragrance Oil. In the Caramel Apple Soap tutorial, medium Dead Sea salt is sprinkled on the bars to make them look just like the classic fall treat.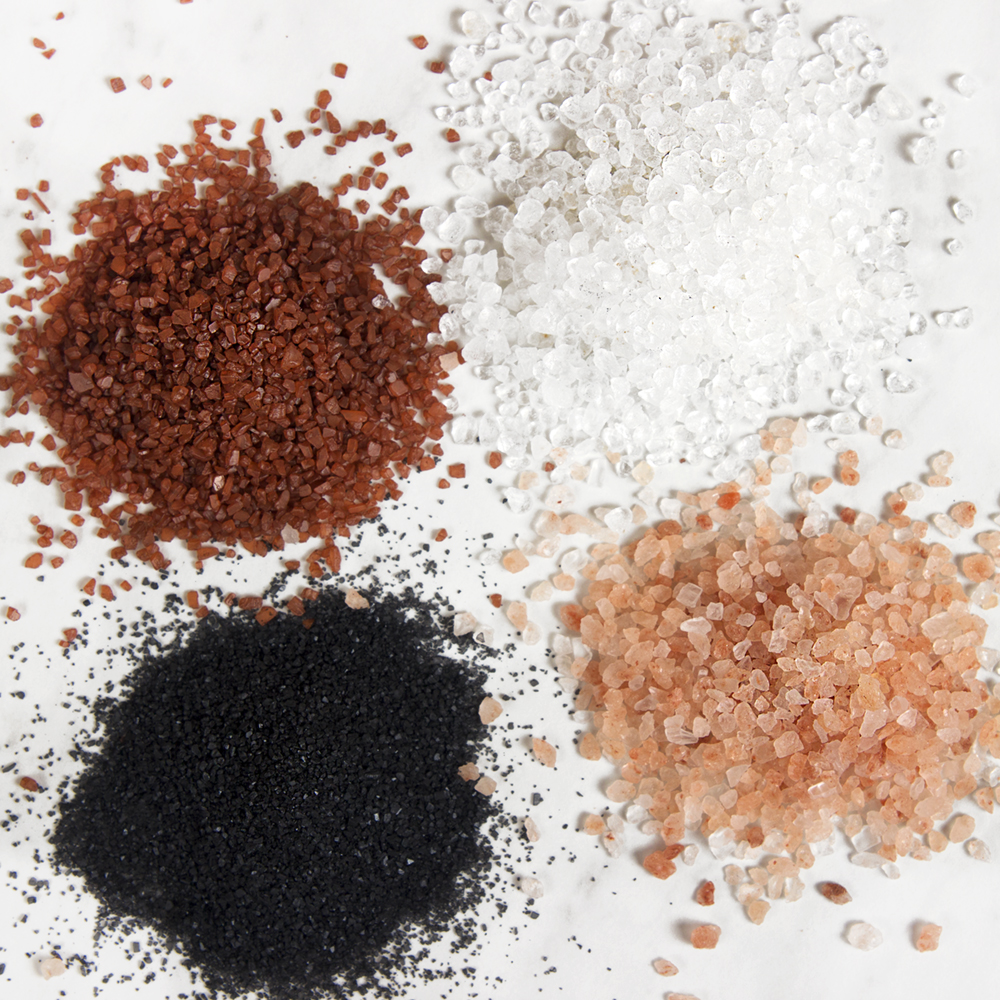 Herb Sampler
This sampler includes about 0.2 ounces each of rose petals, green tea leaves, dried lavender, and marigold petals for $5.95. You can add all four into bath salts for a spa experience at home. The Floral Bath Salt recipe is made with three different types of salt and scented with Orange Blossom Candle and Soap Fragrance Oil and Lavender 40/42 Essential Oil. You can also infuse them, as shown in the How to Infuse Oil with Tea post.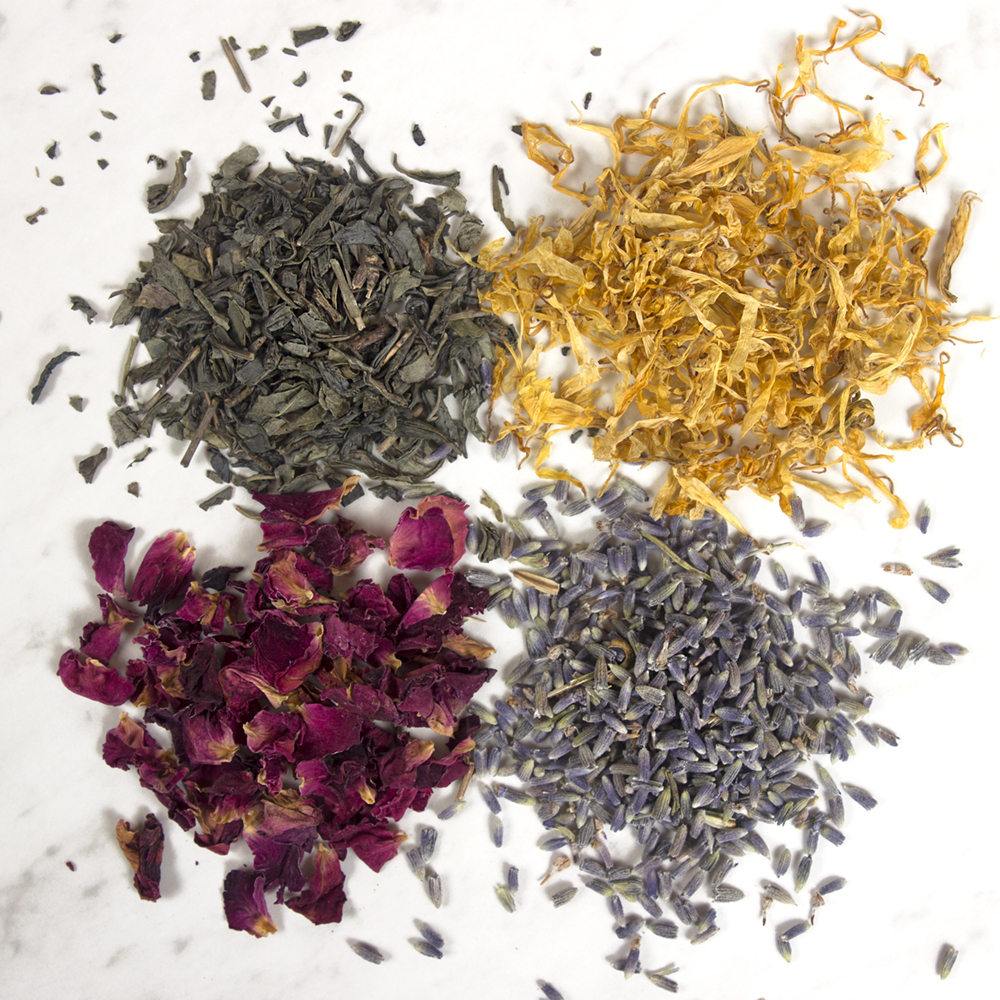 Gemstone Fragrance Oil Collection
This collection is one of our favorites from the year. It includes 2 ounces each of Moonstone, Jade, Amethyst, and Turquoise fragrance oils for $16.95. The notes of lily, lemon, pear, and melon in Amethyst Fragrance Oil inspired the Agate Cold Process Soap. It features a purple spin swirl design that's topped with shimmery melt and pour embeds. The DIY Crystal Bath Bombs are made with Jade Fragrance Oil, which has notes of lemon, English ivy, and green apple.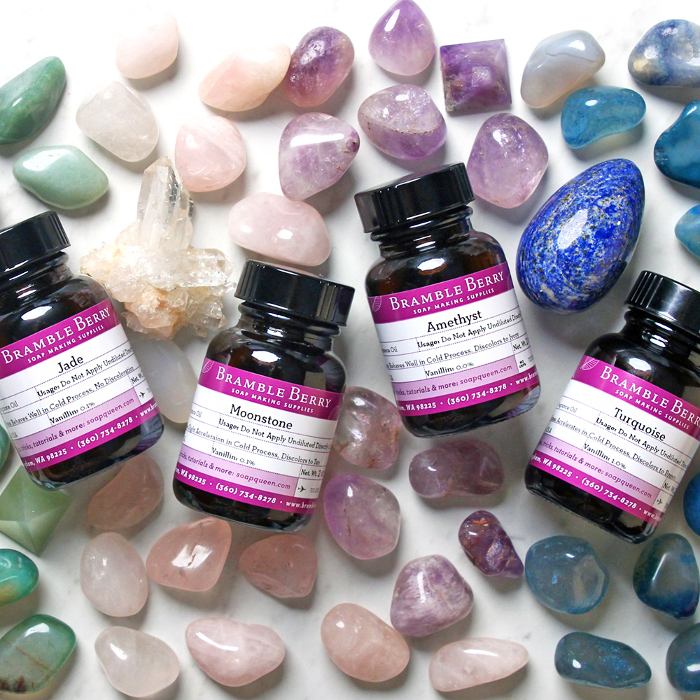 Clay Sampler
You can get about 1 ounce each of sea clay, purple Brazilian clay, rose clay, and activated charcoal in this $7.95 sampler. In this DIY face mask, rose clay helps absorb oil from the skin and also gives the recipe a lovely pink hue. Purple Brazilian clay is used in the Black Tea Cold Process Soap along with activated charcoal and Bergamot Black Tea Fragrance Oil.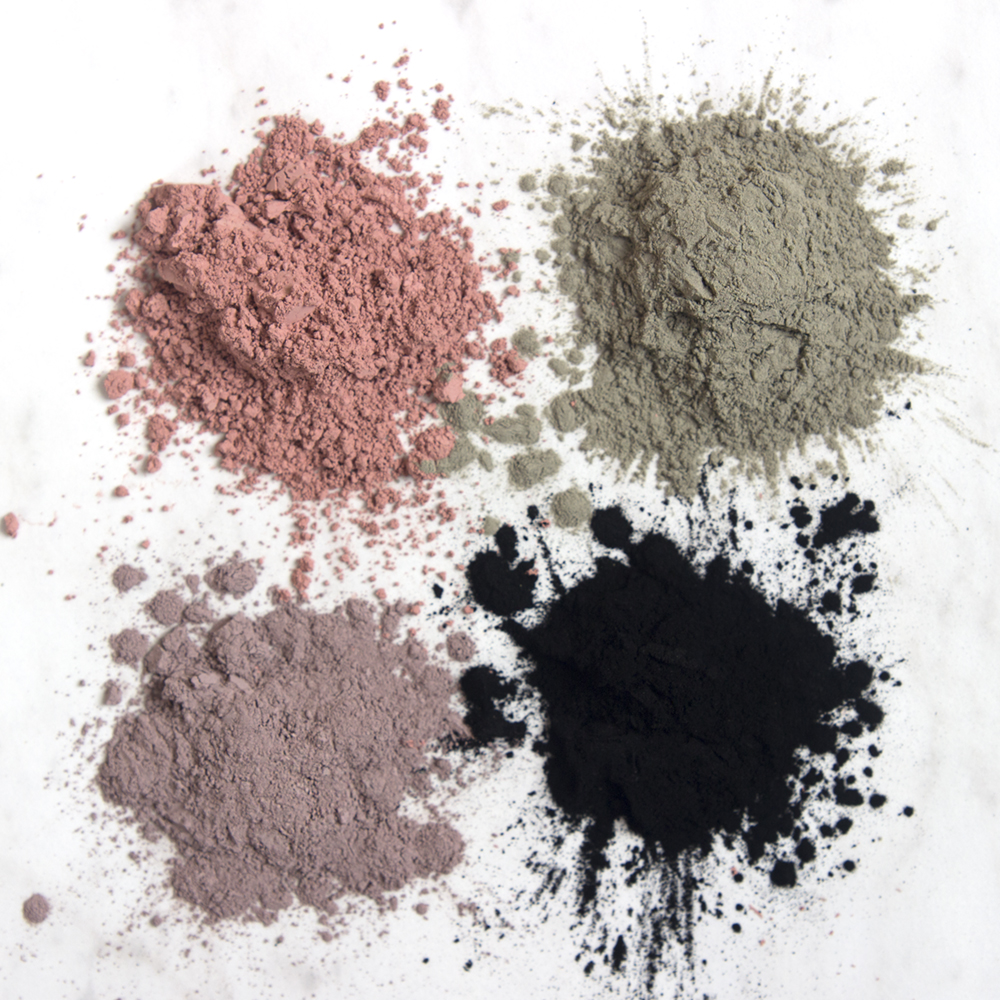 Essential Oil Blend Collection
This sampler includes four premixed blends for every occasion – Deodorizing Blend, Spa Blend, Massage Blend, and Outdoor Blend. You can get 5 mL (about 0.1-0.15 oz. by weight) of each for $14.95. Massage Essential Oil Blend contains more than 10 essential oils, including peppermint, rosemary, cinnamon, lavender, and elemi. It inspired this massage oil recipe.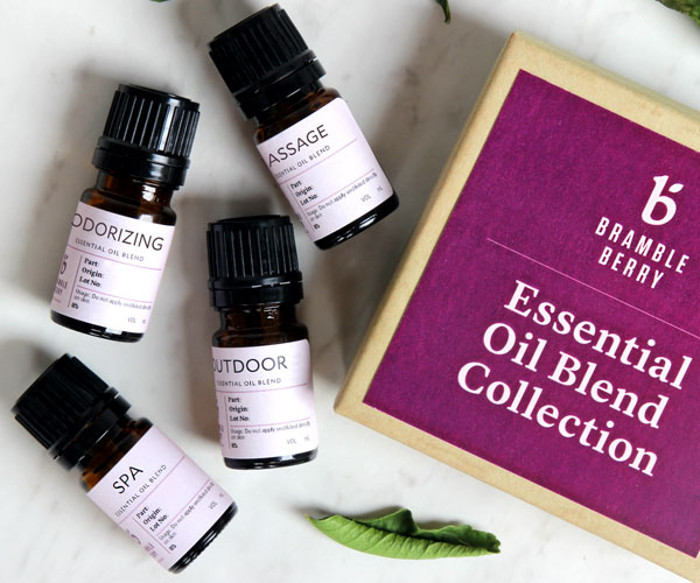 Lavender Essential Oil Flight
Lavender is a classic and relaxing scent that almost everyone loves. This sampler includes 5 mL (about 0.1-0.15 oz. by weight) each of Lavender Fine Essential Oil, Lavender Absolute 50%, Bulgarian Lavender Essential Oil, and Organic Bulgarian Lavender Essential Oil for $14.95. Lavender Absolute 50% gives the Lavender and Honeyquat Lotion a sweet, floral scent. Lavender Fine Essential Oil has a bright, herbaceous scent that's a perfect fit for this simple linen spray recipe.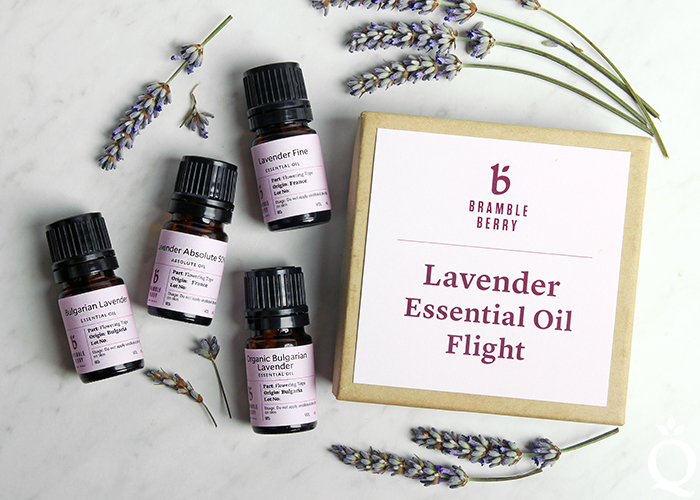 Cocktail Fragrance Oil Collection
This collection will get you in the creative spirit. It includes 2 ounces each of Scotch Whisky Fragrance Oil, Spiked Eggnog Fragrance Oil, Sparkling Fig Cocktail Fragrance Oil, and Kentucky Bourbon Fragrance Oil for $15.50. To go with the vanilla, nutmeg, and rum notes in Spiked Eggnog, this cold process recipe features fluffy soap frosting and brown embeds. If you love the notes of orange, clove, orchid, and leather in Kentucky Bourbon, you can add it to this beeswax candle.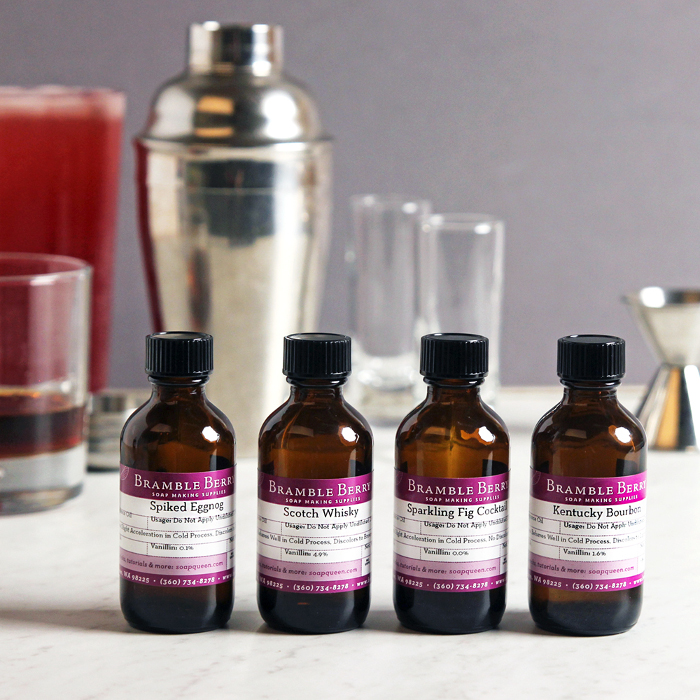 Best of 2017 Fragrance Oil Collection
This sampler includes 2 ounces each of Oatmeal Milk and Honey, Energy, Lavender, and Tobacco & Bay Leaf fragrance oils for $15.50. You can't go wrong with any of these scents. Oatmeal Milk and Honey is paired with goat milk in this cold process recipe to make a luxurious bar with a comforting scent. Energy performs really well in cold process soap with no acceleration, so you can use it for intricate designs like the Neon Embed Cold Process Soap.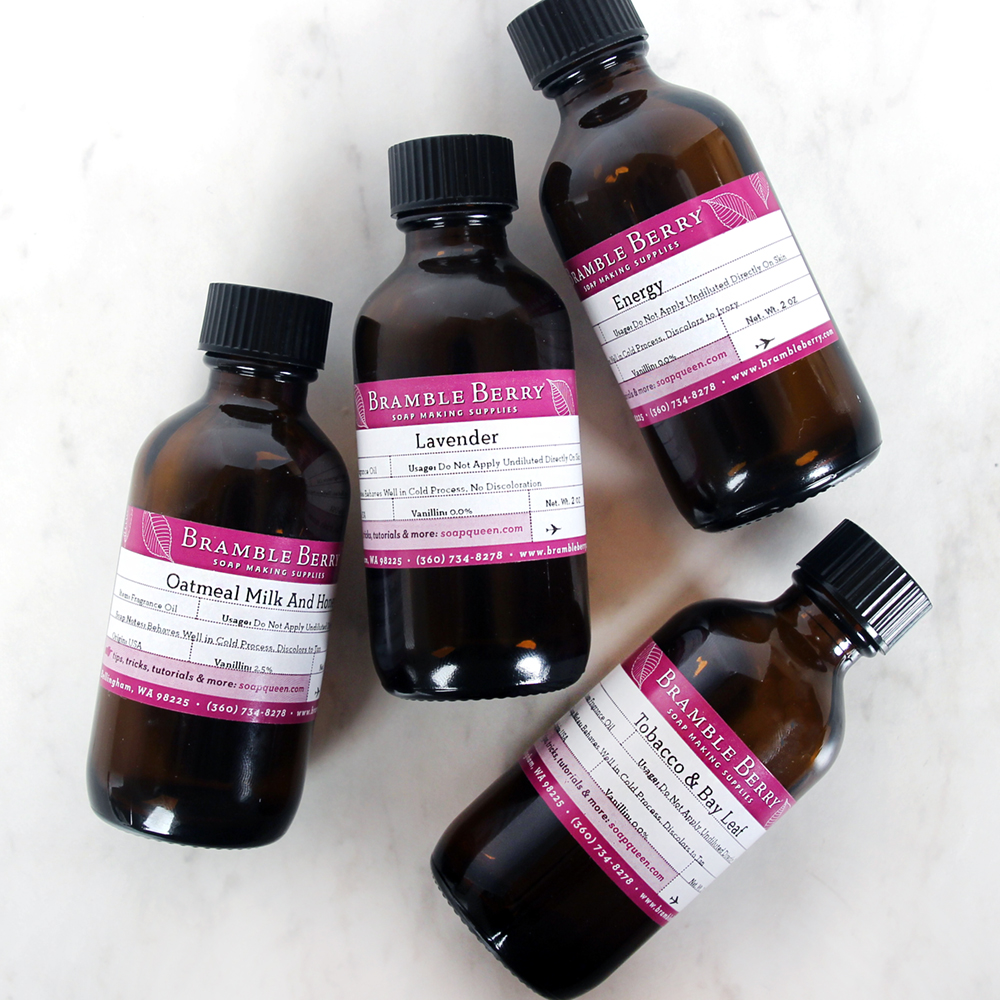 Butter Sampler
To add a luxurious touch to your products, all you need is a bit of butter. The sampler includes about 1 ounce each of orange, coffee, matcha green tea, and avocado butters for $7.95. Orange butter and Orange Peel Cybilla Fragrance Oil give this body scrub an irresistible scent. The Matcha Green Tea Body Butter is easy to make and feels super moisturizing on the skin.