The column pour cold process technique involves pouring layers of soap on top of a column-shaped tool. As more layers are poured, the soap spreads throughout the mold creating fun patterns depending on the shape of your column tool. For this Electric Lemonade Column Pour Cold Process, we used squeeze bottles to creates circular layers of brightly colored soap. After pouring the layers, the soap can be swirled to make more complex designs. To see another example of this technique, check out the Neptune Column Pour Cold Process Tutorial.
Scented with Electric Lemonade Cocktail Fragrance Oil, this soap smells tart and juicy. These bars used the Swirl Quick Mix to ensure the soap stayed at a thin trace for a long period of time. Don't want to use a swirl mix and want to create your own recipe? Make sure you have at least 60% liquid oils in the recipe to ensure you have enough time to get the column pour to really work well. For tips on creating your own recipe, click here. Also, be sure to use a fragrance oil that does not accelerate trace. Click here for more tips to avoid trace acceleration.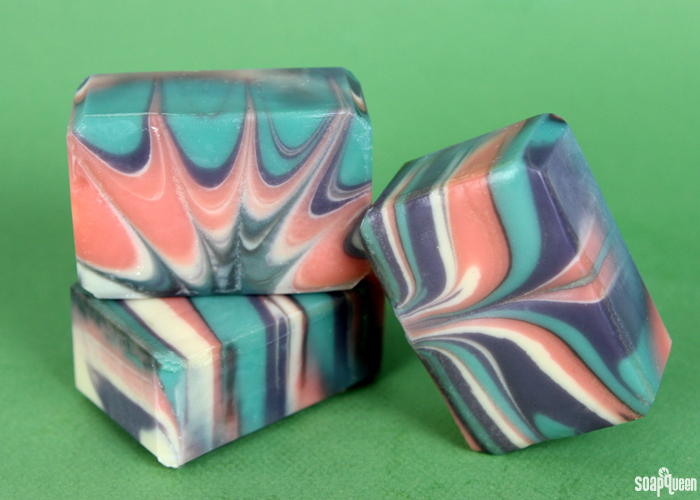 These bars were sent to the first 25 soap swap boxes that arrived to Bramble Berry; I hope those who received them love the fragrance and design! It was so fun to receive all the soap in this year's cold process soap swap. The team and I were so impressed with the variety and skill in each project. If you'd like to be included in the next swap, be sure to sign up for our newsletter and keep your eyes on the blog and Bramble Berry Facebook page for future announcements.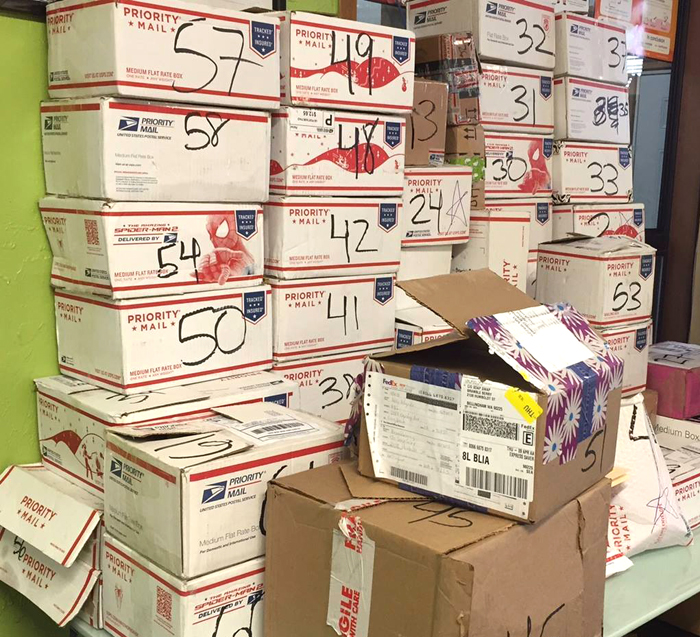 Just a few of the Soap Swap boxes ready and waiting to be swapped!