This week was full of fun soapy tutorials for both melt and pour and cold process soapers. If you are experienced with melt and pour and want to learn a new technique, the Melt and Pour Soap Ribbons Tutorial is the perfect project to expand your skills. The trick is adding extra glycerin, which allows the melt and pour to be easily sculpted.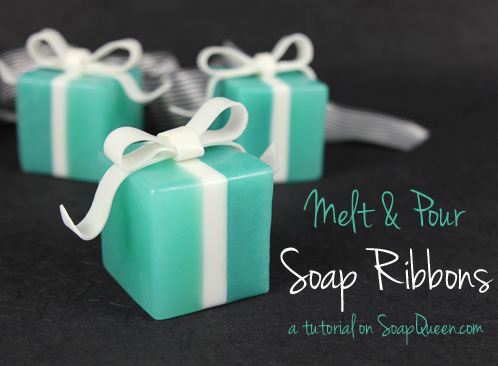 If cold process is more your style, the Espresso Shot Cold Process Tutorial uses the new Espresso Fragrance Oil to create a bar of soap that's perfect for any coffee-lover. The layers of color are easily created with the Multi-Pour Sectioning Tool, and coffee grounds add gentle exfoliation. If you love the multi-colored sections, the Natural Colorant Taiwan Swirl Tutorial features four layers of color created with natural colorants.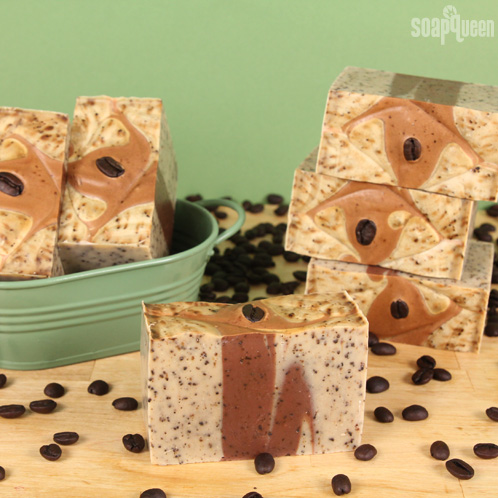 Speaking of color, our Facebook Photo of the week created by Amy of The Suds Cafe,  is full of bright, summery hues! Scented with the Tropical Punch Fragrance Oil and swirled with Yellow Mica, Fired Up Fuschia Colorant, Tangerine Wow! Colorant, this soap conjures images of sandy beaches, fruity drinks and lots of sunshine.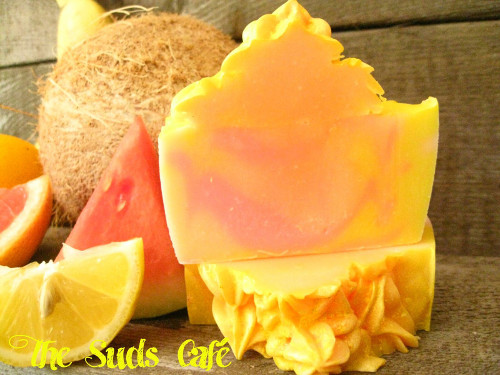 With the piped soap on top and  a dusting of yellow mica, Amy's creation is full of color and summer spirit! If you are curious about piping cold process soap, this Rose Garden Cold Process Tutorial will show you how. If you are looking for an easier way to create frosting, this Foaming Bath Whip Frosting Tutorial creates fluffy icing in a snap.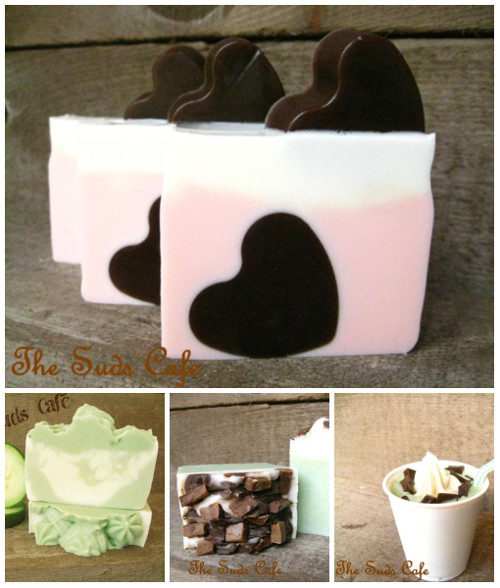 Shown above (from top, clockwise) is Amy's Mother's Day Strawberry Frappucino Soap, Peppermint Chocolate Frappucino Soap, Peppermint Chocolate Bar Soap, and the Cucumber Melon Smoothie Soap. If these chocolatey soaps have inspired your sweet tooth, the Chocolate Lip Balm Tutorial and Almond, Chocolate and Lavender Cold Process Tutorial are sure to satisfy.
Find The Suds Cafe:
On Etsy
Post pictures of your crafty creations on the Facebook page each week for a chance to be featured on the Soap Queen blog and receive a sweet soapy package from Bramble Berry. Photos are chosen based on consensus from the Bramble Berry staff, so the best way to increase your chances of winning is to show us lots of photos!